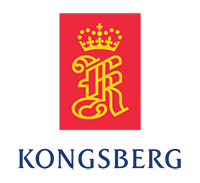 Bedrift

Kongsberg Gruppen

Søknadsfrist

22.05.2022

Stillingsfunksjon:

Ingeniør - software/programmering

Stillingstype:

Day

Bransje:

Holdingselskaper

Utdanningskrav:

Påkrevet

Arbeidserfaring:

Ønskelig

Adresse:

3616, KONGSBERG
KONGSBERG
Norge

Antall stillinger:

1

karriere-kode:

4587654

Oppdatert 21.05.2022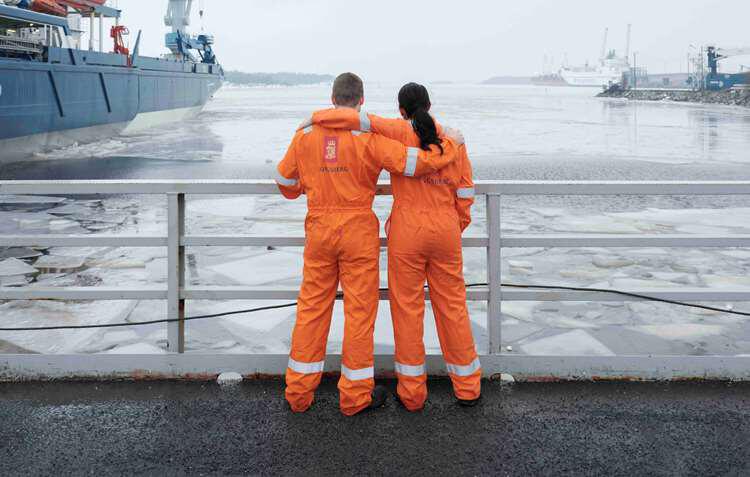 Utgått annonse
Søknadsfristen for denne jobbmuligheten er passert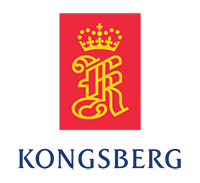 Kongsberg Gruppen
Power electronic embedded real-time software engineer
Holdingselskaper
There has never been a more exciting time to work in Kongsberg Maritime than right now. With us, you will be in forefront of enabling the business to achieve their objectives through our energy products and solutions. You will be joining the organization at a time when digital innovation is key to the success of the company, and we want people to help us shape this journey.
In the role as power electronic real-time software engineer you will be working in the Power Electronics team. You will be working embedded control code for the power electronics based converters that are used in the Kongsberg drive products. The role will include work on low level embedded software framework to the higher level control algorithms needed for power electronics and drive control. In addition to this you will also be supporting the work on related software tools, model based design verifications tools and assisting in testing and qualifying all of this. You will work closely with our hardware designers and system solution team to create optimized drive products for the marine industry. As a member of this team you will be in the core of the energy conversion technology enabling the integration of new energy sources and energy efficient solutions for the ongoing green shift in the maritime industry.
Key accountabilities
Design of new embedded software functionality
Optimization and maintenance of existing code
Testing and verification of software from early models to full testing on megawatt converters
Simulation and analysis of drive control and power electronic systems
Generate and maintain documentation of software and tools
Technical support towards drives product and system solutions
Qualifications and experience
Programming in C/C++/Qt
Real-time and embedded control systems development
Graphical user interface application development
Cybernetics and/or power electronics background
Experience with control of power electronic converters
Matlab/Simulink/Simscape or similar tools
Model based design verification using MIL, SIL, PIL, HIL
This employment may require security clearance by the Norwegian National Security Authority. For more information visit www.nsm.no.
You are able to
act on own initiative, make things happen and accept responsibility for the results
use a methodical and systematic approach, plan ahead, define clear priorities and allocate resources effectively
analyse complex issues and problems and come up with rational judgments
demonstrate specialist knowledge and expertise in own area
produce fresh and imaginative ideas and solutions
co-operate well with others, share knowledge, experience, information and support others in the pursuit of team goals
What we can offer you
With us, you will be offered a competitive salary and benefit packages with good development opportunities in an international environment. We have flexible work hours and holiday arrangements in addition to a good pension and insurance scheme. We offer an inspiring and safe work-environment and the possibility to work with sustainable and exciting solutions for the future.
Kongsberg Maritime, a subsidiary of KONGSBERG, is a global marine technology company, providing innovative and reliable technology solutions for all marine industry sectors including: merchant, offshore, subsea and naval. Headquartered in Kongsberg, Norway, the company has manufacturing, sales and service facilities in 34 countries. Kongsberg Maritime is part of KONGSBERG, an international, knowledge-based group delivering high-technology systems and solutions to clients within the oil and gas industry, merchant marine, defence and aerospace
Our Integrated Solutions Division is responsible for product and technology development, supply chain operations and project delivery for all Kongsberg's Automation, Bridge Systems and Electro products and solutions. Our Energy Products business unit provides a complete portfolio of switchboards, electric drives, batteries with a unique approach to energy management and integration with overall vessel control. We aim to pave the way for more efficient operation and design of the energy system.
At Kongsberg, we believe in tackling challenging problems and delivering extreme performance for extreme conditions. We do that through excellent products and services developed for delivering the greatest benefits to our customers.
WORLD CLASS – through people, technology and dedication
Bedrift

Kongsberg Gruppen

Søknadsfrist

22.05.2022

Stillingsfunksjon:

Ingeniør - software/programmering

Stillingstype:

Day

Bransje:

Holdingselskaper

Utdanningskrav:

Påkrevet

Arbeidserfaring:

Ønskelig

Adresse:

3616, KONGSBERG
KONGSBERG
Norge

Antall stillinger:

1

karriere-kode:

4587654

Oppdatert 21.05.2022