Bedrift

BKS Holding AS

Søknadsfrist

Snarest

Heltid/Deltid

Heltid

Ansettelsesform

Fast

Bransje

Industry

Utdanningskrav

Fag- / Svennebrev

Arbeidserfaring

1-2 år

Adresse

5450, SUNDE I SUNNHORDLAND
KVINNHERAD
Norge

Antall stillinger

1

Kompetanseområder

CNC-operatører

Fagarbeidere

Instrumentrørleggere

Medarbeidere

Mekanikere

Platearbeidere

Rørleggere

Sveisere

karriere-kode

4946549

Oppdatert 27.10.2023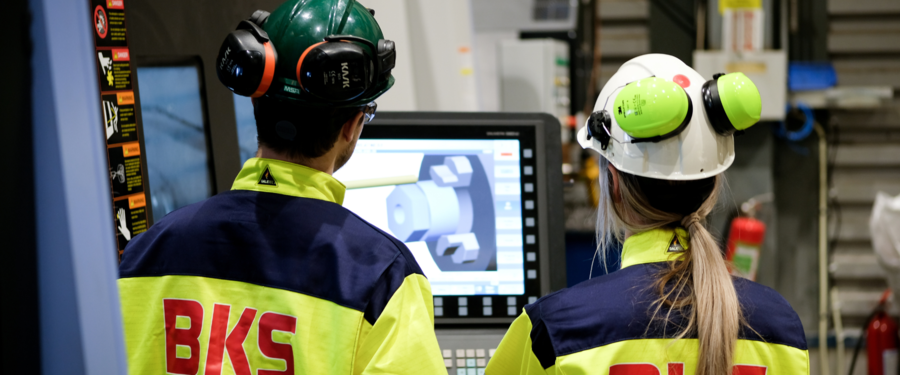 BKS Holding AS
Mechanics, welders and piping
Mechanics, welders and piping
Industry
BKS Industri is a total technical supplier for ships, offshore and land-based industry. The company was established in 2008, and with many committed and competent employees, the company has built up solid expertise and experience within industry. BKS Industri will be a preferred and competitive supplier and partner in all its segments, and sees the environment and sustainability as an important industrial growth area. The company is environmentally certified in accordance with ISO 14001.
BKS Industri is part of the Eqva group, which is an active owner of industrial service companies that contribute to the green transition to maritime, power-intensive and renewable industry
BKS is a growing company, with committed and skilled employees in a dynamic and good working environment. We have several projects under planning. With an increasing number of assignments and operations, we need to strengthen our organisation. By becoming part of our BKS, you will have the opportunity to work with skilled and committed colleagues, exciting customers in various markets, while at the same time acquiring professional and personal development.
We are looking for candidates who have experience within electro disciplines and preferably experience from similar industries.
Do you think this sounds exciting? Then we want to hear from you.
Due to new contracts in different segments we need to increase new workers for following diciplines:

Qualifications:
Relevant diploma/certificates
Communicative English
Relevant industry experience
Personal characteristics:
You work well both independently and in a team
You are purposeful, structured and have a systematic way of working
Good communication and collaboration skills, as well as leadership skills
Strong implementation skills and results-oriented
We can offer:
Exciting job in a company with good growth
Focus on competence development
Strong professional environment
Good working environment
Competitive salary, pension and insurance
Different working time arrangements
We have a strong focus on HSE, and we require applicants to have the same attitude.
We look forward to receiving your application through our job portal.
Bedrift

BKS Holding AS

Søknadsfrist

Snarest

Heltid/Deltid

Heltid

Ansettelsesform

Fast

Bransje

Industry

Utdanningskrav

Fag- / Svennebrev

Arbeidserfaring

1-2 år

Adresse

5450, SUNDE I SUNNHORDLAND
KVINNHERAD
Norge

Antall stillinger

1

Kompetanseområder

CNC-operatører

Fagarbeidere

Instrumentrørleggere

Medarbeidere

Mekanikere

Platearbeidere

Rørleggere

Sveisere

karriere-kode

4946549

Oppdatert 27.10.2023