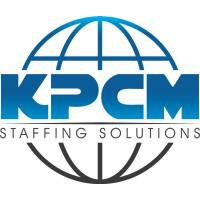 Bedrift

KPCM AS

Søknadsfrist

Snarest

Stillingsfunksjon

TBA

Heltid/Deltid

Heltid

Ansettelsesform

Prosjekt

Bransje

Energy

Utdanningskrav

Bachelor

Arbeidserfaring

2-10 years

Ønsket Språk

English, Norwegian

Adresse

4020, STAVANGER
STAVANGER
Norge

Andre arbeidssteder

Stavanger, Oslo, Bærum

Antall stillinger

1

Kompetanseområder

Administration

Architectural

Contracts & Procurement

Cost & Planning

Documentation / LCI

Drilling & Wells

Electrical

HSE

HVAC

Instrumentation & Automation

Management

Mechanical

Piping

Process

Project Management

QA / QC / QS

Renewables

Safety

Structural

Surface Treatment

Telecom

Valves

karriere-kode

4745837

Oppdatert 27.12.2022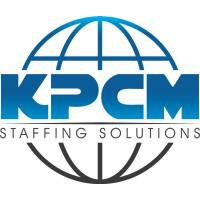 KPCM AS
Join our team!
Open application - Engineering & Supply Chain
Energy
Our clients in the energy industry is experiencing an increased activity and we are therefore looking to get in touch with skilled candidates within the following disiplines for ongoing and upcoming project:
Project Management
Contracts & Procurement
Cost & Planning
Architectural
Documentation / LCI
Mechanical
Piping
Structural
Electrical
Instrumentation & Automation
Telecom
Process
HVAC
Safety
QA / QC / QS
HSE
Surface Treatment
Valves
If you wish to submit an open application to KPCM, you can submit your application by follow the link in this listing.

We kindly ask you to select your area of interest, and to upload your CV in word format.

If considered suitable for our clients ongoing or upcoming project, we will contact you.
Bedrift

KPCM AS

Søknadsfrist

Snarest

Stillingsfunksjon

TBA

Heltid/Deltid

Heltid

Ansettelsesform

Prosjekt

Bransje

Energy

Utdanningskrav

Bachelor

Arbeidserfaring

2-10 years

Ønsket Språk

English, Norwegian

Adresse

4020, STAVANGER
STAVANGER
Norge

Andre arbeidssteder

Stavanger, Oslo, Bærum

Antall stillinger

1

Kompetanseområder

Administration

Architectural

Contracts & Procurement

Cost & Planning

Documentation / LCI

Drilling & Wells

Electrical

HSE

HVAC

Instrumentation & Automation

Management

Mechanical

Piping

Process

Project Management

QA / QC / QS

Renewables

Safety

Structural

Surface Treatment

Telecom

Valves

karriere-kode

4745837

Oppdatert 27.12.2022