Detaljer
Bedrift

Kongsberg Gruppen

Søknadsfrist

01.12.2019

Sted:

Kongsberg

Stillingstype:

Day

Bransje:

Annet

Utdanningskrav:

Påkrevet

Arbeidserfaring:

Ønskelig

Fylke:

Buskerud

Arbeidssted:

Kongsberg

Land:

NORGE

Antall stillinger:

karriere-kode:

2247443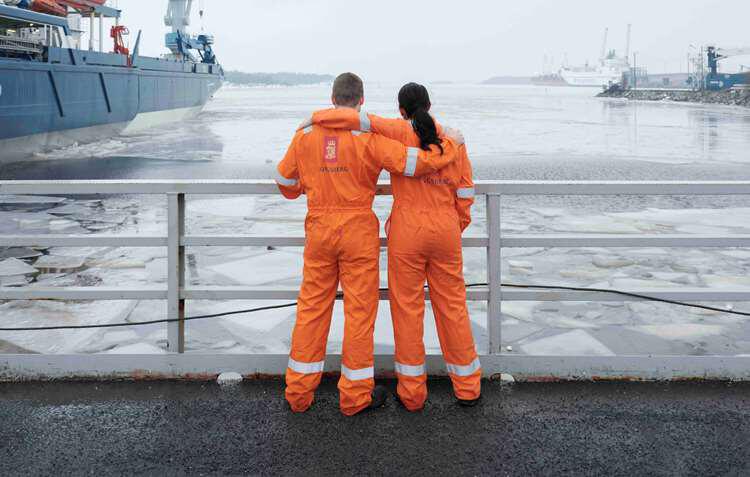 Network & Cyber Security Engineer - Ship Intelligence Services (KM 19-217)
Are you motivated to take charge in driving implementation of latest cyber security requirements, being in contact with customers and KM personnel worldwide - Why not become our next Network & Cyber Security Engineer?
Kongsberg Maritime seeks a Network & Cyber security engineer's with strong interest in digitalization and new technology.
KONGSBERG is building a highly innovative ecosystem with state-of-the art technology, to provide our customers with the real value of industrial data. We utilize its strengths to develop new solutions based on cloud computing.
Today we are 7600 colleagues in 34 countries working in close partnerships with customers and research groups and thrusted by 30.000+ vessels.
Responsibilities:
Assist with the preparation of requirements specification for new solutions.
Design and implementation of new network solutions with associated Cyber security philosophy.
Participate in delivery projects.
Build and maintain technical expertise on security products and infrastructure.
Independent solution design, planning and implementation of security products in customers' IT environment.
Contribute to our customers with general expertise and operational support in the field.
Troubleshoot complex issues and perform technical bug fixes.
Prepare documentation for delivered solutions.
Experience:
IT education from university / college is an advantage, but not a requirement.
Minimum 3-5 years of network / security experience.
Cisco & Fortinet expertise / certifications are an advantage.
Personal characteristics:
Strong ability to establish structure, systems and documentation to facilitate later maintenance and development of relevant products.
Future-oriented person.
Flexible in relation to work tasks.
Excellent at collaborating.
Excellent social as well as technical characteristics.
Ability to work independently as well as in teams.
Has customer understanding and is service minded.
See the importance of competence sharing.
We offer:
An interesting and challenging position within a dynamic and innovative company.
You will have a high level of flexibility in your role.
Competitive conditions.
You will work with multiple internal and external teams across Norway and internationally.
Exposure through the KONGSBERG network.
Career opportunities and personal development.
Excited and challenging tasks that are materialized through the digitalization of the offshore and marine industry.
Join us on our journey World Class - through People, Technology and Dedication.
Prøv en stillingsannonse på karriere.no
70.000+ unike brukere/mnd
Over 70.000 CVer registrert
Motta alle søknader ett sted
Integrasjon Nav, Finn og lokalaviser
Annonsering i sosiale medier