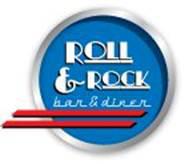 Detaljer
Bedrift

Roll & Rock Skostredet

Søknadsfrist

Snarest

Sted:

BERGEN

Stillingsfunksjon:

Salg

Stillingstype:

Heltid / deltid

Bransje:

Hotell, restaurant og storhusholdning

Utdanningskrav:

Ingen

Arbeidserfaring:

1-2 år

Ønsket Språk:

Norsk, Engelsk

Fylke:

HORDALAND

Arbeidssted:

BERGEN

Land:

Norge

Antall stillinger:

karriere-kode:

224115


Roll & Rock Diner is a lively and inviting 50's and 60's style American bar and diner located on Bergen's most vibrant and cosy street, Skostredet.

Serving delicious food from 10am til 11pm and a variety of drinks (from 11am til 02.30pm)t o quince your thrist into the small hours whether you are a family looking for an exciting place to take the kids, a group of friends looking to have some fun over cocktails or even a lone traveller looking for a warm and welcoming pit stop, from old and young alike our friendly team are ready to brighten up your day!

Now in our 7th year, Roll & Rock Diner boasts a capacity of over 300 seats with two indoor restaurants complete with cosy booths and our unique car tables, vip camping wagon, a bar / cocktail lounge full to the brim with music memorabilia and our large outdoor seating area with warm lamps and retractable roof to make sure you are comfortable no matter what the weather.

Due to our expansion we are now looking for outgoing and friendly folk to join our team! Just as Roll & Rock is unique, fun and welcoming we are looking for people who represent our much loved diner with a huge smile and a can do attitude.

Qualities we are looking for:
- Smiley and outgoing
- high energy and positive attitude
- good team players
- friendly and approachable
- a "can do" mindset
- calm under pressure
- ready to rock!

Here at Roll & Rock we are non judgemental and embrace all types of people regardless of personal style or taste, we only care that you contribute positively to our diner and hold the personality qualities we desire.


Prøv en stillingsannonse på karriere.no
70.000+ unike brukere/mnd
Over 70.000 CVer registrert
Motta alle søknader ett sted
Integrasjon Nav, Finn og lokalaviser
Annonsering i sosiale medier