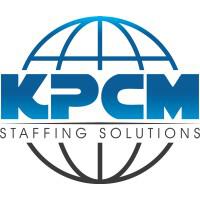 Bedrift

KPCM AS

Søknadsfrist

Snarest

Stillingsfunksjon

Engineer

Heltid/Deltid

Heltid

Ansettelsesform

Prosjekt

Bransje

Energy

Utdanningskrav

Bachelor

Arbeidserfaring

8-10 years

Ønsket Språk

English, Norwegian

Adresse

1364, FORNEBU
BÆRUM
Norge

Antall stillinger

1

Kompetanseområder

karriere-kode

4876019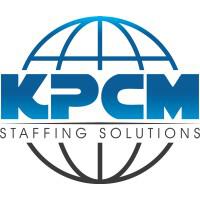 KPCM AS
Mechanical Lead Engineer (00386)
Energy
We are on behalf of our client looking for a Mechanical Lead Engineer for a project in Oslo, Norway.
Responsibilities and tasks:

Ensure that client requirements are correctly implemented in design/specification.
Ensure that the mechanical discipline perform the work in accordance with project requirements.
Ensure that mechanical discipline deliveries meet the schedule and quality requirements. Report the status of the mechanical discipline deliveries.

Evaluate manning needs and request resources as required to perform the work.
Facilitate multidiscipline coordination and participate in relevant engineering and procurement meetings.
Allocate work within the mechanical discipline.
Contribute to a good working environment within the mechanical discipline team Interface with client.

Qualifications & personal attributes:
Bachelor or Master of science.
10 years of versatile and extensive mechanical engineering experience in the oil and gas industry, alternatively process industry.
Experience should include mechanical engineering work within one or more of the following equipment categories: Rotating equipment, static equipment, or process package equipment.
At least 5 years' experience in leading mechanical discipline teams.
Hands on experience within work processes related to procurement of mechanical equipment is required.
Good knowledge of relevant international and client standards.
Knowledge of ProArc.
Ability to lead people and achieving deliveries through others are valued competencies for the mechanical lead role.
Good communication skills and proactive work approach are required.

Good English, verbal and written communication skills.
To be considered for this position you must have a valid work permit in Norway (or being located within the EU).
Duration:
Start date: 23.11.2022
End date: 15.12.2023
Job ID: 00386
Bedrift

KPCM AS

Søknadsfrist

Snarest

Stillingsfunksjon

Engineer

Heltid/Deltid

Heltid

Ansettelsesform

Prosjekt

Bransje

Energy

Utdanningskrav

Bachelor

Arbeidserfaring

8-10 years

Ønsket Språk

English, Norwegian

Adresse

1364, FORNEBU
BÆRUM
Norge

Antall stillinger

1

Kompetanseområder

karriere-kode

4876019