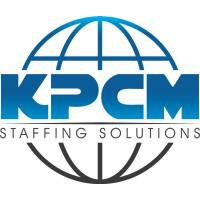 Bedrift

KPCM AS

Søknadsfrist

Snarest

Stillingsfunksjon

Engineer

Heltid/Deltid

Heltid

Ansettelsesform

Prosjekt

Bransje

Energy

Utdanningskrav

Bachelor

Arbeidserfaring

5-8 years

Ønsket Språk

English, Norwegian

Adresse

7042, TRONDHEIM
TRONDHEIM
Norge

Antall stillinger

1

Kompetanseområder

Administration

Mechanical

karriere-kode

5029721

Oppdatert 24.05.2023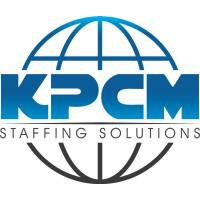 KPCM AS
Mechanical Discipline Lead (00460)
Energy
We are on behalf of our client looking for a Mechanical Discipline Lead for a project in Trondheim, Norway.
Responsibilities and tasks:
Take responsibility for mechanical packages such as static equipment, lifting equipment and pumps whenever needed.
Administration and coordination of MEL.
Secure mechanical study delivery according to requirements in TR1244.
Coordination within the mechanical discipline and the study group.
Continuously give input to the study team according to equipment selection and sizing.
Participate in multidiscipline engineering, study meetings and all relevant reviews.
Report progress on study deliveries and plan input.
Lead weekly mechanical meetings with client counterpart.
Coordinate with cost & weight team and participate in estimation reviews and discussions.
Qualifications & personal attributes:
Masters or bachelor's degree in Engineering.
5-10 years of relevant experience from Mechanical Engineering.
Familiar with study deliveries according to TR1244 MEL.
Multidiscipline understanding.
Experience with coordination and administration during study work.
Good communication skills in Norwegian and English, both verbally and written language.

To be considered for this position you must have a valid work permit in Norway (or being located within the EU).
Duration:
Start date: ASAP
End date: 29.02.2024
Job ID. 00460
Bedrift

KPCM AS

Søknadsfrist

Snarest

Stillingsfunksjon

Engineer

Heltid/Deltid

Heltid

Ansettelsesform

Prosjekt

Bransje

Energy

Utdanningskrav

Bachelor

Arbeidserfaring

5-8 years

Ønsket Språk

English, Norwegian

Adresse

7042, TRONDHEIM
TRONDHEIM
Norge

Antall stillinger

1

Kompetanseområder

Administration

Mechanical

karriere-kode

5029721

Oppdatert 24.05.2023