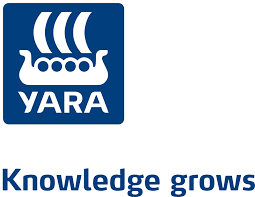 Detaljer
Bedrift

Yara Norge AS, Yara Porsgrunn

Søknadsfrist

01.03.2020

Sted:

PORSGRUNN

Stillingstype:

Heltid

Utdanningskrav:

Påkrevet

Arbeidserfaring:

5-8 år

Ønsket Språk:

Norsk, Engelsk

Fylke:

TELEMARK

Arbeidssted:

Porsgrunn

Land:

Norge

Antall stillinger:

karriere-kode:

2745825
We at Yara are part of a global network, collaborating to profitably and responsibly solve some of the world's key challenges - resource scarcity, food insecurity and environmental change.
About the Unit
Yara Porsgrunn is a major production site for Yara International ASA. The plant manufactures more than three million tons of fertilizer yearly in addition to various products for industrial applications. The plant has three production areas; Ammonia, Nitric Acid and NPK/Calcium Nitrate.
Yara Porsgrunn has an annual turnover of about 7 billion NOK.
The Maintenance Manager is responsible for maintenance in the Nitric Acid Area (SS0), and leads the department numbering 10 employees.
You will report to the Maintenance Manager Yara Porsgrunn and be part of the Maintenance Management Team.
Responsibilities
Lead and develop the Maintenance Department in Nitric Acid Area according to Yara safety, ethical, environmental and quality standards
Continuous Improve reliability and performance of plant equipment
Continue to optimize the scope of preventive maintenance
Manage removal of costs drivers and technical challenges through systematic problem solving
Manage investment budget in close cooperation with the Production Manager
Follow up of contractors for the outsourced maintenance activities
Profile
MSc/BSc in Mechanical Engineering or other relevant subject
Min 5 years of relevant operational experience
Systematic approach to development of maintenance processes, programs and own employees
Good knowledge of SAP or relevant maintenance system
Leadership skills and ambition to develop as a leader
Experience in LEAN is an advantage
Fluent in one Scandinavian language and English
Contact details
Johanne Theie, Maintenance Manager – NPK/CN/MH, +47 958 98 682
Jorunn Solvi, HR Manager, + 47 958 11 945
Apply no later than: 01.03.2020
Knowledge grows through differences
Yara is committed to creating a diverse and inclusive environment and is proud to be an equal opportunity employer. We believe that creating a diverse and inclusive work environment is not only the right thing, but also the smart thing to do. To deliver on this, Yara has firmly anchored Diversity & Inclusion (D&I) as one of our top 7 strategic actions and has more than 400 employees worldwide involved in D&I ambassador networks.
Stillingsannonse på karriere.no
70.000+ unike brukere/mnd
Over 75.000 CVer registrert
Motta alle søknader ett sted
Integrasjon Nav, Finn og lokalaviser
Annonsering i sosiale medier