Bedrift

Kongsberg Gruppen

Søknadsfrist

31.12.2023

Bransje

Holdingselskaper

Utdanningskrav

Påkrevet

Arbeidserfaring

Ønskelig

Adresse

, Singapore
Singapore
search.country.SINGAPORE

Antall stillinger

1

karriere-kode

5206887

Oppdatert 09.08.2023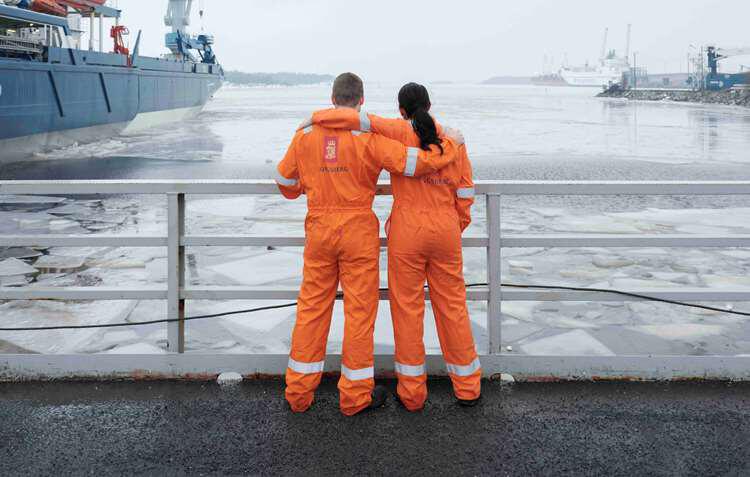 Kongsberg Gruppen
Lead Instrument Engineer (2 Years Contract)
Holdingselskaper
Job Title:
Lead Instrument Engineer (2 Years Contract)
Overview of Position:
Lead Instrument Engineer shall lead a dedicated Project team and perform detail design engineering of field instrument, interface and make sure integration to ICSS is complete in time.
Responsibilities
Responsible to lead the project in Instrument discipline.
Responsible for Client/Vendor technical inputs, interfaces, meetings, technical clarifications, etc
Responsible for overall Instrument deliverables, and have good control on Cost, Time & Resource in the project
Review/prepare cable block diagrams, termination and loop diagrams, Instrument Index, instrument Hook-up and mounting details, cable / ladder routing drawings, instrument layouts, cable penetration (MCT) details, E-House and control room layouts, detector layouts and loops;
Ability to understand and work with P&ID, piping specifications and client's FEED documents;
Experience with design work to support interfaces requirements with the third party equipment related to instrument & automation packages and to provide tailor made solution with cost effectiveness if required
Responsible for adherence to the QHMS requirements with respect to design and delivery of correct engineering documentation (e.g. deliverables within budget, quality & planned timeframe);
Capable of carrying out site surveys to analyse installation and retrofitting requirements, provide alternative solutions and generate site survey reports;
Responsible for class approval of project related documents
Monitor progress of associated design team and generate progress reports.
Any other associated tasks and responsibilities assigned from time to time.
Requirements
Minimum Degree in Electrical/Instrumentation/Electronics & Communication Engineering
Minimum 8 years' experience in Marine Offshore / Oil & Gas industry projects and able to lead the project in Instrument discipline
Experience in AutoCAD, MS Office (Word, Excel), Tools
Experience in 3D modelling and MS Access is an advantage;
Familiar with ICSS/DCS/PLC based system and field instrumentation designs for marine and offshore projects.
Must have excellent co-operative skills, good communication skills and result oriented.
Must be self-motivated and able to motivate colleges;
Pay package will be commensurate with experience
Only shortlisted candidates will be notified for interview.
Bedrift

Kongsberg Gruppen

Søknadsfrist

31.12.2023

Bransje

Holdingselskaper

Utdanningskrav

Påkrevet

Arbeidserfaring

Ønskelig

Adresse

, Singapore
Singapore
search.country.SINGAPORE

Antall stillinger

1

karriere-kode

5206887

Oppdatert 09.08.2023