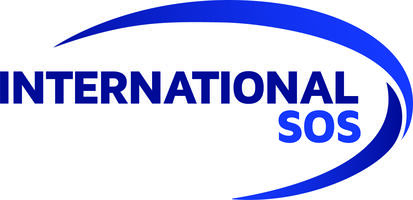 Detaljer
Bedrift

International SOS (Medsite) AS

Søknadsfrist

19.09.2019

Sted:

ASKER

Stillingsfunksjon:

Annet

Stillingstype:

Heltid

Bransje:

Helse og sosial

Utdanningskrav:

Bachelor

Arbeidserfaring:

5-8 år

Ønsket Språk:

Norsk, Engelsk

Fylke:

AKERSHUS

Arbeidssted:

Asker, Oslo, Stavanger, Sandnes, Bergen, Kokstad

Land:

Norge

Antall stillinger:

karriere-kode:

2047602
Our business is growing and we are looking for a Key Account Manager with the World's leading medical and security assistance company. If you want to work with something that really matters, like saving lives or helping Norwegian businesses grow globally, then this position might be the right choice for you.

Your responsibilities and duties:
Establish and develop great client relationship

Effectively managing a predefined list of existing accounts to ensure that our partnerships are continued.

Generate proposals, pricing and contract negotiations across all solutions as per guidelines and assigned clients or prospects.

Create key account plans in order to maximize client penetration

Work with colleagues in Norway and around the world to deliver services to Norwegian clients with local and global businesses in a fast-paced environment
We are looking for a candidate with experience and education within:
Previous role as Key Account Manager in an international company

Experience from oil, gas, maritime or consulting businesses is an advantage

Direct B2B consultative selling experience

Relevant higher education from college or university.
We want you to have the following personal qualities:
Major client- and market focus

Performance driven

Great work capacity and commitment

Adaptability, self-starting, strong networking skills

Ability to work independently, structured and systematic

Fluent Norwegian and English, both oral and written
We offer:
A challenging position with the World's leading medical and security assistance business.

A multidisciplinary, innovative and good working environment

Good opportunity for personal development

International colleagues

Wages and benefits based on qualifications.
The position is located in our office in Asker (Oslo). Location in Stavanger could also be considered.
If you have any questions please contact Human Resource Director Eli Visnes tel: +47 915 71 395 or General Manager Lars Olav Matre, tel: +47 905 08 502
International SOS er et globalt selskap med 11000 ansatte ved 850 lokasjoner i 90 land. En av hovedoppgavene til selskapet er å gi våre kunder sikkerhets- og helseråd samt lokal assistanse, herunder evakueringer, allmennmedisin, reisemedisin, akuttmedisin, telemedisin, bedriftshelsetjeneste og beredskapstjeneste. I Norge leverer vi også bemanning offshore og et stort spekter av arbeidsmiljøtjenester. Den norske virksomheten har ca 100 ansatte og har avdelinger i Bergen, Haugesund, Stavanger, og Oslo.

Prøv en stillingsannonse på karriere.no
70.000+ unike brukere/mnd
Over 70.000 CVer registrert
Motta alle søknader ett sted
Integrasjon Nav, Finn og lokalaviser
Annonsering i sosiale medier