Bedrift

DFDS AS

Søknadsfrist

15.10.2022

Stillingstype

Day

Utdanningskrav

Påkrevet

Arbeidserfaring

Ønskelig

Adresse

, North Shields
England
search.country.UNITED KINGDOM

Antall stillinger

1

karriere-kode

4769451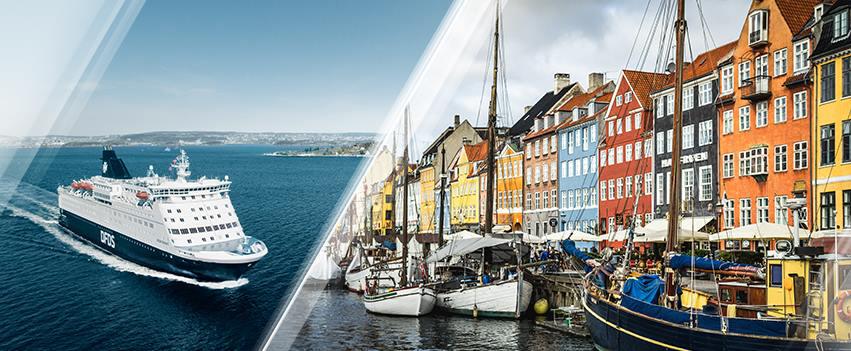 DFDS AS
IT Support Engineer
Are you an experienced IT Support Technician ready for the next step in your professional development? Look no further, we have the ideal position for you! You will be expected to provide on-site local support to your home location which will include the passenger service we provide between North Shields and Ijmuiden, as well as covering a range of other locations in Scotland and the Shetland Islands. Your role will also include remote support to over 5500 users across +100 locations covering multiple countries and 70+ vessels.
This position offers an excellent professional development opportunity for someone who is self-motivated and is ready for that next step. Working Mon – Fri, 09:00 – 17:00, you will provide first and second line IT support to the users of the Company's Computer and Telephony Systems, ensuring that calls for support are dealt with promptly & appropriately. Whilst predominantly working locally, there will be a need when required to attend other sites, within our network, to provide IT support, as well as liaising with external suppliers, providing IT Products & services to the business. Within this role you shall assist in the compilation of the Support Centre's technical documentation, guidelines and procedures and ensure they are disseminated to users, alongside managing, and delivering IT projects across the wider business. Current knowledge of Microsoft Windows 10 Pro & Enterprise, along with Microsoft Active directory, Microsoft Networking & LAN patching are essential.
Your day-to-day primary responsibilities will be to provide client support and technical issue resolution via E-mail, phone, and other electronic mediums. We are seeking an individual who is pro-active in their approach & willing to support other members of the department, helping them collectively develop & broaden their skills & knowledge base with respect to front-line support. You will be expected to manage your own workload and prioritise accordingly, as there will be a need to assist in the local office as well as on the vessel in port when required. Good communication skills are vital, as it is important that you provide a professional, courteous, and rapid response to individual clients, providing technical support to users of all PC hardware, software, and associated peripherals within the business, including the redirection or escalation of support requests to the appropriate member of the IT Support Department. You will be tasked with the maintenance & upkeep of existing PC's and peripherals, to standards determined within the company policy, by performing upgrades and carrying out routine procedures, when required. This will include the installation and configuration of software to agreed standards, including deployment & redeployment of new and existing equipment. Ultimately contributing & ensuring that the Service Desk systems and software are kept up to date and messages are passed on and feedback received promptly. Sound like a great opportunity… If so, please get I touch with us!!!
Now about what we can give you. You'll be able to access some fantastic benefits such as:
Life assurance cover
Contributory company pension scheme
Holiday Purchase Scheme
Free ferry travel for up to 4 guests between Dover and Calais / Newcastle and Amsterdam with no limit on trips
Full employee assistance programme including:
Proactive financial, emotional, mental and physical health care support including face to face counselling, fast 24/7 access to a GP, a second medical opinion and legal support for colleagues and their family
Huge range of retail discounts from high street and online retailers
Cashback on health care including dental, optical, physiotherapy, prescriptions, specialist consultations and much more
Access to Thrive, our award-winning Wellbeing platform
Access to mental health first aid and opportunity to join support webinars with a focus on all areas of positive wellbeing
Who We Are…. DFDS provides shipping and transport services in Europe, generating annual revenues of EUR 1.9bn. To over 8,400 freight customers, we deliver high performance and superior reliability through shipping and port terminal services, and transport and logistics solutions. For six million passengers, we provide safe overnight and short sea ferry services. Our 10,000 employees are located on ships and in offices across more than 20 countries. DFDS was founded in 1866, is headquartered in Copenhagen, and listed on Nasdaq Copenhagen. In the UK, DFDS prides itself on having signed the Armed Forces Covenant and membership of the Apprenticeship Diversity Champions Network. We have just been added to the CILT top 30 Logistics Providers List!
Interested? Apply now! If you're looking for a varied role and have a desire to work in one of Northern Europe's leading shipping and logistics company, please send us across your CV!
Bedrift

DFDS AS

Søknadsfrist

15.10.2022

Stillingstype

Day

Utdanningskrav

Påkrevet

Arbeidserfaring

Ønskelig

Adresse

, North Shields
England
search.country.UNITED KINGDOM

Antall stillinger

1

karriere-kode

4769451