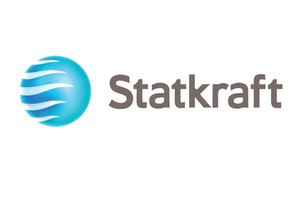 Bedrift

Statkraft AS

Søknadsfrist

21.01.2022

Ansettelsesform

workTime.Day

Bransje

Energi- og vannforsyning

Utdanningskrav

Påkrevet

Arbeidserfaring

Ønskelig

Adresse

0283, OSLO
OSLO
Norge

Antall stillinger

1

karriere-kode

4208025

Oppdatert 10.01.2022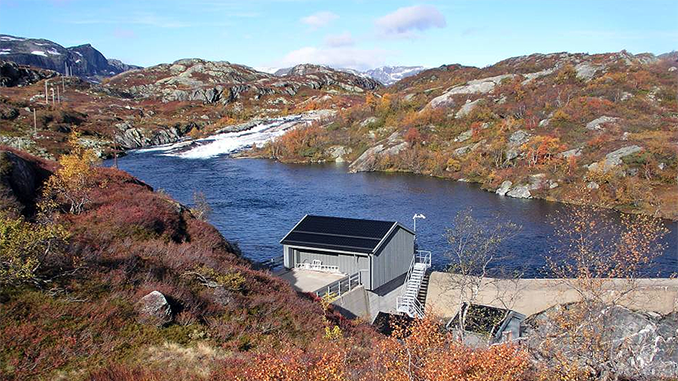 Utgått annonse
Søknadsfristen for denne jobbmuligheten er passert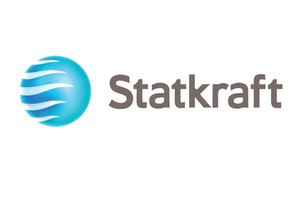 Statkraft AS
IT Product Manager - Energy and Power Trading Solution
Energi- og vannforsyning
Statkraft has been making clean energy possible for over a century. That's what we offer. 125 years of unrivalled expertise in supplying the world with what it needs most. We envision a world that runs entirely on renewable energy. Because in the fight against climate change, we don't see renewable energy as part of the solution – we believe it must be the solution. With us, you'll shape a career that is truly forward-facing with many amazing opportunities and offerings to match.
But there's more work to be done – that's why we need you to join us.
IT and digital solutions play a critical role along Statkraft's entire value chain. Our IT solutions are critical for information gathering, analysis, production planning, sales, monitoring, exploration etc. And they are rapidly becoming more sophisticated and interdependent, and IT is important also in safeguarding our operations. 
We are gradually moving towards working in virtual delivery teams around our bigger products/platforms that supports the energy trading process. To manage one of our critical energy and power trading solutions and lead the implementation of new requirements from the business side in the product Brady, we are looking for a product manager.  
End to end responsibility for product deliveries within IT; planning and execution of product roadmaps and deliveries in complex business critical IT initiatives 

Lead a virtual product team with product owners, super users, operations, integration and other IT resources 

Work closely with product owners and key stakeholders to maximize business value and ensure business needs are met in an optimal way 

Manage the vendor relationship and the development that is delivered from the 3rd party vendor.
Ensure the requirements from the business is "translated" in a way that ensures correct implementation from the developers

Keep up to date with releases and new functionality in the product and communicate with the business side to make them aware of the possibilities in the product

Secure collaboration with resources from different IT functions and from the business side, and deliver value through proficient stakeholder management and continuous improvement 

Be a team player who supports and collaborates with the rest of the product/project teams, sharing your skills and experiences to raise the team performance and its capabilities  

Responsible for following up development- and operational costs 
We are looking for candidates who are high performing individuals with drive and a clear "can do" attitude. 
The right candidate has a deep interest, motivation and experience in leading business critical IT and digitalisation activities. Experiences from product/project management of software development would be ideal, especially experience of working with an agile methodology. You acknowledge the importance of communication and change management and are motivated by collaborating with skilled colleagues to reach ambitious product goals.  
Competence from business processes and systems within the Nordic physical power market or energy sector

Knowledge / experience from one or more of the following areas

Energy Data Management systems

Settlement Systems

and processes

Timer series and metering systems

Brady (energy and power trading solution)

or similar so

lutions

Nordic ELHUB
Good communication skills and talent for building network and trusted relationships is a necessity. Several power skills like understanding group dynamics, negotiations, etc.  

Comfortable with leading a team of developers and coordinating work in a virtual team 

Continuous improvement mindset and experience from improving and optimizing deliveries related to a product. Knowhow of innovative techniques is appreciated 

Strong process driver with mindset to plan and structure work to ensure high quality solutions 
You have higher education at university level or equivalent, and you speak English fluently in addition to one of the Scandinavian languages. 
A career with Statkraft is a career filled with purpose – meaning that every employee is not just making a living, they are making a real difference to the planet, our communities and the future. Together, we work on the front lines of changing the game for renewable energy. From hydrogen development to algorithmic trading and everything in between. We have 125 years of unrivalled expertise in creating the technologies that put ecosystems, communities and our environment first. With us, you'll shape a career that is truly forward-facing with many amazing opportunities and offerings to match. This includes:
Unlimited learning opportunities at various levels of the organisation including Linkedin Learning and inspiring leaderships program like IMD

The chance to grow your career alongside a truly global network of experts, leaders, specialists and graduates from different countries and backgrounds

A work culture that puts emphasis on the individual, offering flexible working solutions, and work life balance principles
Monetary childcare subsidy to support you and your family

A focus on fun outside of work, supported by various activity groups such as soccer, yoga, sailing, climbing, boxing, cabin rentals, and much more
For us the ideas of our committed and ambitious colleagues make the difference. If you want to share our passion for renewable energy and be a part of tomorrow's energy world, please apply through our online application form.
Please note: Statkraft manages critical infrastructure and services in several countries. We conduct background checks on qualified applicants before hire.
Contacts: Marte Storløkken, Head of trading and M Finance digitalization partner
Bedrift

Statkraft AS

Søknadsfrist

21.01.2022

Ansettelsesform

workTime.Day

Bransje

Energi- og vannforsyning

Utdanningskrav

Påkrevet

Arbeidserfaring

Ønskelig

Adresse

0283, OSLO
OSLO
Norge

Antall stillinger

1

karriere-kode

4208025

Oppdatert 10.01.2022