Bedrift

KappAhl AS

Søknadsfrist

30.09.2022

Stillingsfunksjon

IT

Stillingstype

Day

Bransje

Holdingselskaper

Utdanningskrav

Påkrevet

Arbeidserfaring

Ønskelig

Adresse

, Göteborg
Västra Götaland
search.country.SWEDEN

Antall stillinger

1

karriere-kode

4745358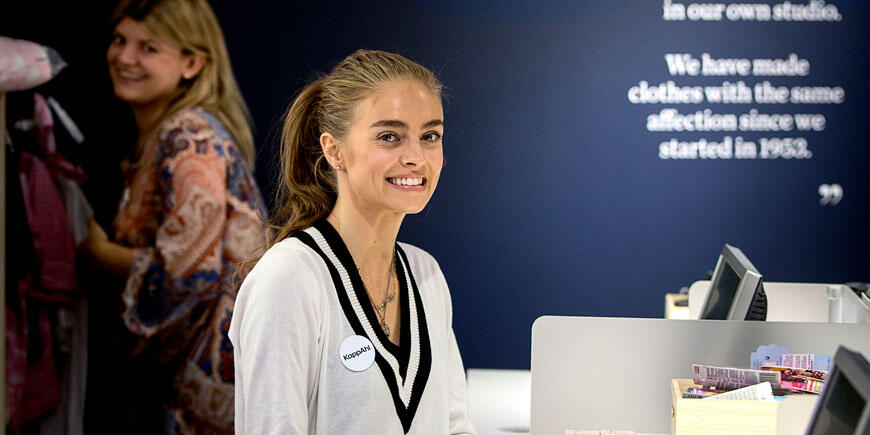 KappAhl AS
IT Manager
Holdingselskaper
Are you an IT leader with background from development and application management who is looking for an exciting development journey with great opportunities to influence? We are now looking for an IT manager who wants to lead and coach rather than "boss", who infect others with their joy-spreading attitude and easily get their employees in change. Do you want to develop with us - search today!
Your responsibility
As an IT manager, you are responsible for coaching, inspiring and challenging your teams to together manage and develop Kappahl's applications within BI, Inhouse and Workplace. Kappahl is on a transformational journey, where we are developing not only the business, but also our working methods and techniques. You will be a key player in this transformation and part of our IT management. You have staff responsibility for employees and consultants, and have budget responsibility.
Together we follow our value words inclusive, courageous and joyful to create benefits for Kappahl and have fun while we do it.
We offer
• A fun mix of technology and fashion retail in a very creative environment.
• Closeness to the core business and short decision paths.
• The opportunity to work at a head office that is a meeting place for a large mix of skills and backgrounds.
• An even distribution between women and men in IT, something that stands out a bit in the industry and that we are proud of.
• A nice corporate culture that is characterized by joy and desire for development - together we create our future Kappahl!
Your profile
We are looking for you as in addition to relevant college education, has solid experience in leading development within an IT function. You have the ability to interpret the needs of the business and translate them into solutions and service. You need to be safe in the technology and probably have a background in development, application management and support. You have very good ability to see the whole, are analytical and can prioritize. It is a merit if you have previously worked in retail. You set a collaboration high and are really good at creating effective teams and developing and coaching employees. Of course, you master English and Swedish fluently in speech and writing.
Are you interested?
The role is a permanent position with start as soon as possible, by agreement. Located at our Head Office in Mölndal. You report to CIO and is a part of the IT management team. Kappahl wants to be A Place To Belong therefore we work with a hybrid working environment. This means you can work remotely when it is more suitable for your work schedule.
You apply easily by attaching your CV (please refrain from sending us your personal letter). We apply continuous selection. We look forward to your application as soon as possible, but no later than the 30 of september 2022, via www.kappahl.se/lediga-jobb.
If you have protected identity please contact hr@kappahl.com, and you will get help with submitting your application.
Contact information
If you have questions about the position, you are most welcome to contact Johanna Nordholm, CIO, on 031-7715636.
#LI-Hybrid
Bedrift

KappAhl AS

Søknadsfrist

30.09.2022

Stillingsfunksjon

IT

Stillingstype

Day

Bransje

Holdingselskaper

Utdanningskrav

Påkrevet

Arbeidserfaring

Ønskelig

Adresse

, Göteborg
Västra Götaland
search.country.SWEDEN

Antall stillinger

1

karriere-kode

4745358