Bedrift

Kongsberg Gruppen

Søknadsfrist

31.03.2023

Bransje

Holdingselskaper

Utdanningskrav

Påkrevet

Arbeidserfaring

Ønskelig

Adresse

, Kongsberg
KONGSBERG
search.country.NORGE

Antall stillinger

1

karriere-kode

5030433

Oppdatert 24.02.2023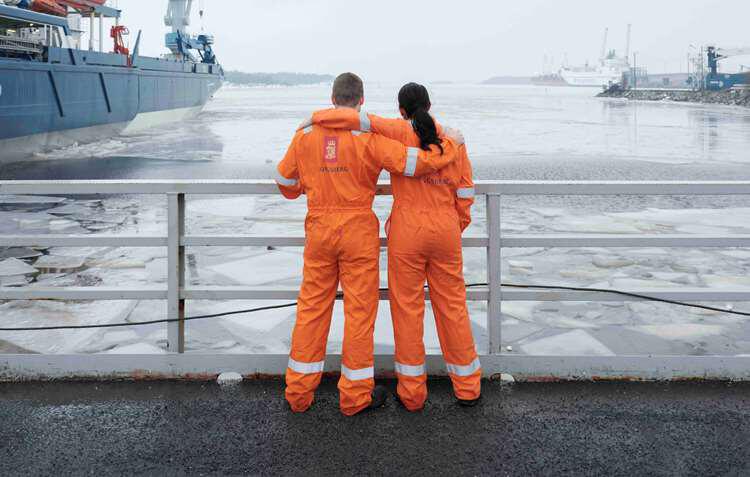 Kongsberg Gruppen
Product Advisor Dynamic Positioning Training
Holdingselskaper
There has never been a more exciting time to work in Kongsberg Maritime than right now!
Kongsberg Maritime Training is providing courses and e-Learning to external customers and Kongsberg Maritime employees worldwide. We are seeking a person with knowledge and interest in our Dynamic Positioning products, whose main task will be to develop and facilitate training and services to internal and external customers at our training center at Kongsberg Maritime´s training facilities in Kongsberg, Norway
Key accountabilities
Instruct courses within the DP product range
Manage online training products
Track evolving standards and publications from stakeholders
Training product innovation
Manage training development for external customers
Qualifications and experience
Experience as dynamic positioning operator
Knowledge of e-learning tools
Knowledge of Kongsberg Maritime products
A genuine interest in sharing and building your competency
Good command of English, both written and spoken
This employment may require security clearance by the Norwegian National Security Authority. For more information visit www.nsm.no.
You are able to
act on own initiative, make things happen and accept responsibility for the results
highly motivated, self-driven and resourceful
produce fresh and imaginative ideas and solutions
communicate in a clear, precise, and structured way
co-operate well with others, share knowledge, experience, information and support others in the pursuit of team goals
What we can offer
An exciting and important position working for the world-leading supplier of maritime solutions
International work environment and multidisciplinary team collaboration
An inspiring and safe work environment
Professional and personal development and career opportunities
Competitive terms including attractive insurance policies and pension schemes
We offer the possibility to work with sustainable and exciting solutions for the future
Work location
Kongsberg
Point of contact
Operations Manager, Training and Advisory, Global Customer Support, Kongsberg Maritime
Ole-Martin Bere, Ole-Martin.Pettersson.Bere@km.kongsberg.com +4747931660
Kongsberg Maritime, a subsidiary of KONGSBERG, is a global marine technology company, providing innovative and reliable technology solutions for all marine industry sectors including: merchant, offshore, subsea and naval. Headquartered in Kongsberg, Norway, the company has manufacturing, sales and service facilities in 34 countries. Kongsberg Maritime is part of KONGSBERG, an international, knowledge-based group delivering high-technology systems and solutions to clients within the oil and gas industry, merchant marine, defence and aerospace
Our Global Customer Support division is responsible for Kongsberg Maritimes services, upgrades and support in the aftermarket. Our 2300 employees are present in 35 different countries around the world. During the operational lifetime of more than 30.000 installations, we ensure cost-efficient delivery of services, upgrades and spare parts in order to secure availability and predictability to our customers.
At Kongsberg, we believe in tackling challenging problems and delivering extreme performance for extreme conditions. We do that through excellent products and services developed for delivering the greatest benefits to our customers.
WORLD CLASS – through people, technology and dedication
Bedrift

Kongsberg Gruppen

Søknadsfrist

31.03.2023

Bransje

Holdingselskaper

Utdanningskrav

Påkrevet

Arbeidserfaring

Ønskelig

Adresse

, Kongsberg
KONGSBERG
search.country.NORGE

Antall stillinger

1

karriere-kode

5030433

Oppdatert 24.02.2023