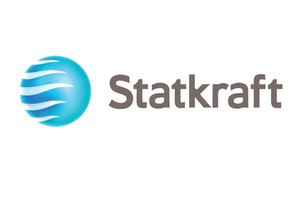 Bedrift

Statkraft AS

Søknadsfrist

23.06.2022

Bransje:

Kraftproduksjon

Utdanningskrav:

Påkrevet

Arbeidserfaring:

Ønskelig

Adresse:

0283, OSLO
OSLO
Norge

Antall stillinger:

1

karriere-kode:

4351394

Oppdatert 12.04.2022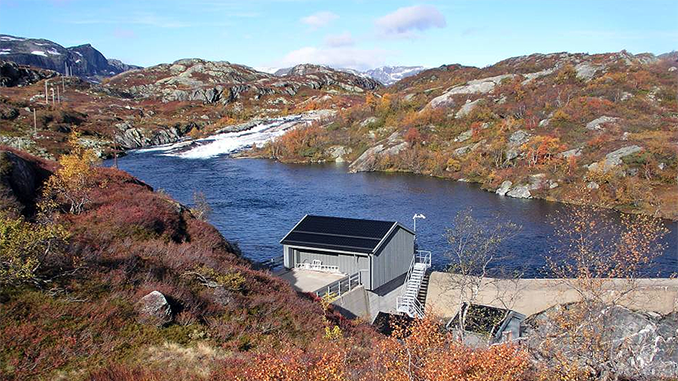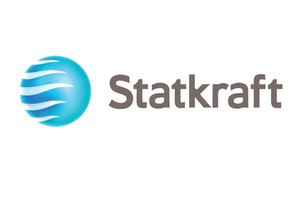 Statkraft AS
Implementation Manager (m/f/d)
Kraftproduksjon
Statkraft has been making clean energy possible for over a century. That's what we offer. 125 years of unrivalled expertise in supplying the world with what it needs most. We envision a world that runs entirely on renewable energy. Because in the fight against climate change, we don't see renewable energy as part of the solution – we believe it must be the solution. With us, you'll shape a career that is truly forward-facing with many amazing opportunities and offerings to match.
But there's more work to be done – that's why we need you to join us.
Your department:
The Back Office Europe & US is the process engine for all commercial transactions. We are responsible for validation of the transactions, clearing and collateral management, contract settlements, balance settlement, billing, accrual creating and calculation, revenue accounting operations, and EU regulatory reporting for all Trading and Origination deals across Europe. In a quick and changing environment we are building the bridge between our commercial departments and Finance units.
We are looking for Implementation Managers for two teams within the department:
The team Contract Settlement & Market Communication is responsible for the technical master data and balance settlement of Statkraft's metered business portfolios as well as the synchronized and correct communication with the relevant market participants in Continental Markets.
The team Contract Operations is responsible for invoicing, accrual calculation, reporting, master data and contract implementation for Statkraft's metered business portfolios in Continental markets.
Your role:
Coordinate and manage requirements and stakeholders from Finance, IT, Sales and other departments
Key resource in operational setup of contracts and products in our system landscape
Develop our system landscape and increase the degree of automation
Work in close cooperation with our internal and external customers
Reinforce an experienced team with new innovative ideas
Identify potential synergies between new and existing business and prepare our processes for future growth
About you:
Relevant education and work experience
Experience with

Either SAP FI, MM, IS-U or similar modules as a consultant or end-user and familiar with concepts like Material, G/L Account, Profit Centre, Billing Document etc.
Or alternatively eSales or other Energy Data Management software as a consultant or end-user

Knowledge in programming and good understanding of data base structures (e.g. Python, SQL)
Familiarity with accounting processes and concepts such as accruals, financial reporting etc. are an advantage
Sound know-how in energy business is an advantage
Strong interpersonal skills with the ability to collaborate and communicate well across various departments
Reliable team player with excellent communication skills
Fluent in English, knowledge of German and other European languages is advantageous
What we offer
A career with Statkraft is a career filled with purpose – meaning that every employee is not just making a living, they are making a real difference to the planet, our communities and the future. Together, we work on the front lines of changing the game for renewable energy. With us, you'll shape a career that is truly forward-facing with many amazing opportunities and offerings to match. This includes:
Unlimited learning opportunities at various levels of the organisation including Linkedin Learning and inspiring leaderships program like IMD
The chance to grow your career alongside a truly global network of experts, leaders, specialists and graduates from different countries and backgrounds
The opportunity to work somewhere with pride, and to be able to honestly say "My work is contributing to saving the planet"
A work culture that puts emphasis on the individual, offering flexible working solutions, parental leave and work life balance principles
A focus on fun outside of work, supported by various activity groups such as soccer, yoga, sailing, climbing, boxing, cabin rentals, and much more
Being part of a company proudly certified as a 'Great Place to Work'
Statkraft offers competitive terms of employment and benefits schemes, and we're a trusted employer that puts the safety of our people first. We believe that a safe and healthy working environment is a matter of choice, not chance.
Statkraft manages critical infrastructure and services in several countries. The applicant must be eligible for security clearance and authorisation.
Please note that applications can also be submitted in German.
Bedrift

Statkraft AS

Søknadsfrist

23.06.2022

Bransje:

Kraftproduksjon

Utdanningskrav:

Påkrevet

Arbeidserfaring:

Ønskelig

Adresse:

0283, OSLO
OSLO
Norge

Antall stillinger:

1

karriere-kode:

4351394

Oppdatert 12.04.2022