Detaljer
Bedrift

DFDS AS

Søknadsfrist

Snarest

Sted:

Copenhagen

Utdanningskrav:

Påkrevet

Arbeidserfaring:

Ønskelig

Fylke:

Utlandet

Arbeidssted:

Copenhagen

Land:

DENMARK

Antall stillinger:

karriere-kode:

2410390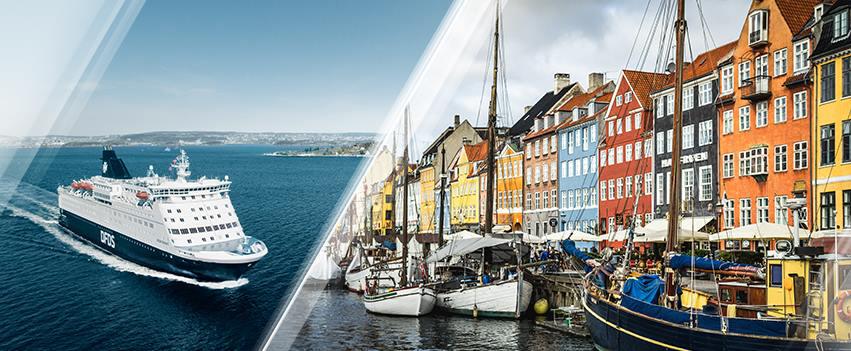 Head of Talent and Workforce Development
Purpose of the position
DFDS is developing rapidly, heading for a modernized, digitized and more scalable version of the organization to secure continuous growth and profitability. In order to realize these strong ambitions, there is a need to strengthen the workforce capabilities, through a combination of focused talent management efforts and targeted workforce development.
In addition to strengthening the organizational capabilities, the ambition is also to create strong levers for a smooth and fruitful collaboration across business units and geographies, locally and globally, whilst preserving the entrepreneurial spirit which has always been a strong characteristic of DFDS.
Develop us and maybe even develop yourself along the way
We can offer you a key role in a growing international company. Our organization operates with an entrepreneurial, collaborative spirit and energy – and a high level of execution. For the right person the task of implementing an operative Talent and Workforce Development strategy in this organization will offer great opportunities for both personal and professional growth.
Main responsibilities
As Head of Talent and Workforce Development, you will be responsible for developing and implementing a strategy for a combined talent management and workforce development approach. You will report to the Chief People Officer of DFDS and be based at our headquarters in Nordhavn, Copenhagen.
You will lead a highly skilled team of trainers who have a successful track record of conducting in-house training, in areas such as talent programs, leadership programs and sales training. You will work closely with business leaders, regional HR Directors and HR Business Partners, to assess talents and training needs and deploy appropriate means to develop. You will also create and deliver some parts of our trainings and workshops for key stakeholders.
Your initial, primary tasks will be to:
Develop a talent development strategy
Identify development needs for VP's and MD's
Assess impact/value of current training programs
Assess impact/value of current assessment tools
Identify and prioritise future training and development themes
Drive enrollment and selection for our 2021 talent program
Preferred candidate profile
You are driven and passionate about working closely with the business, whilst being visionary about what it requires to develop future capabilities. More specifically, we're looking for a person with:
A completed degree in Business Administration or similar
At least 10 years of relevant experience
Strong facilitation and coaching skills
Cross-cultural competence
Experience from IT, FMCG or transportation/ logistics as a plus.
You should be able to facilitate trainings and events and have experience and willingness to lead and work in multicultural team.
We also expect that you thrive amongst entrepreneurial and execution focused colleagues, and that you are capable of defining and selling a development focused agenda and build strong relationships with key stakeholders. We expect you to have worked in-depth with talent management and leadership development, in either corporate environments or in management consulting.
APPLY NOW!
If you find the job interesting and you fulfill the expectations, please submit your CV and application in English. We will evaluate applications on an ongoing basis. All applications will be treated confidentially. The position will be filled as soon as possible.
This recruitment is carried out in collaboration with Genux Executive. Please contact Ulrik Tinggaard at ut@genux.dk or +45 42436321 for questions about the position.
DFDS is committed to equal employment opportunities regardless of race, color, ancestry, religion, gender, national origin, sexual orientation, age and citizenship.
Stillingsannonse på karriere.no
70.000+ unike brukere/mnd
Over 75.000 CVer registrert
Motta alle søknader ett sted
Integrasjon Nav, Finn og lokalaviser
Annonsering i sosiale medier