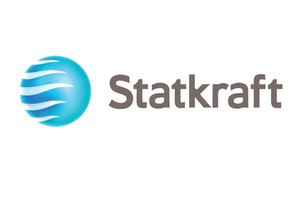 Bedrift

Statkraft AS

Søknadsfrist

31.05.2022

Stillingstype:

Day

Bransje:

Kraftproduksjon

Utdanningskrav:

Påkrevet

Arbeidserfaring:

Ønskelig

Adresse:

0283, OSLO
OSLO
Norge

Antall stillinger:

1

karriere-kode:

4559341

Oppdatert 12.04.2022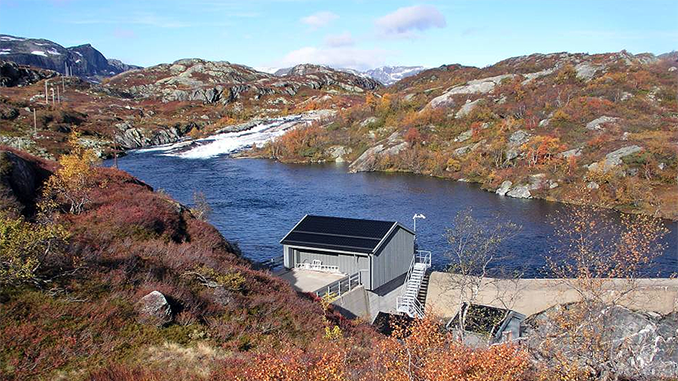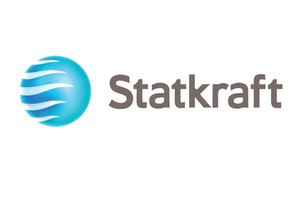 Statkraft AS
Head of Quantitative Portfolio Management (m/f/d)
Kraftproduksjon
Head of Quantitative Portfolio Management (m/f/d)
Central Europe
Location: Düsseldorf
Why Statkraft? 
 Statkraft has been making clean energy possible for over a century. That's what we offer. 125 years of unrivalled expertise in supplying the world with what it needs most. We envision a world that runs entirely on renewable energy. Because in the fight against climate change, we don't see renewable energy as part of the solution – we believe it must be the solution. With us, you'll shape a career that is truly forward-facing with many amazing opportunities and offerings to match. 
 But there's more work to be done – that's why we need you to join us.
Working in Trading & Origination
As part of the Trading & Origination Department, the German Origination team concludes non-standard, structured and often complex transactions in wholesale energy markets. It co-operates closely with Statkraft's trading desks and the other regional Origination teams to offer pan-European tailored energy solutions.
The responsibilities within the team are divided among Origination and Portfolio Management. The Portfolio Management team structures and prices all non-standard commodity contracts and manages the resulting position. The portfolio consists of tailor-made long-term Power Purchase Agreements (PPA) and long-term sales contracts to large end customers as well as other non-standard flexible and structured wholesale products in Germany. In addition, the team is also responsible for the sales trading desk with team members located in Düsseldorf. The Portfolio Management team are actively expanding its activities to other countries.

Your role:

Due to our exciting growth, we are currently looking for a position to head up and lead our Quantitative Portfolio Management team, Central Europe.
This critical position will report directly to the Head of Portfolio Management, and will be part of his Management team. You will be based in Dusseldorf and your activities will include:
Playing a pivotal role in scaling up our portfolio of Renewables PPAs and structured products
Managing, leading and developing and lead a team of quantitative portfolio managers and pricing analysts
Proactively and continually develop and improve modelling tools and our optimization approach, actively shaping the set-up of state-of-the art portfolio management infrastructure and procedures, and effectively collaborating with related development teams
Developing both quantitative and fundamental views of relevant power markets (including risks related to managing an intermittent renewable portfolio) along the entire curve, liaising closely with team members and analysis functions to share know-how and market views
Proactively manage the information flow and implement routines with main stakeholders by engaging in in-depth discussions with portfolio managers, originators, developers and analysts
Liaise closely with the different internal stakeholders such as IT, digitalization projects, risk department / middle office or back-office
Your profile:
University degree in mathematics, computer or data sciences, economics, engineering or similar
At least 7 years of professional work experience in energy markets, preferably previous commercial (front office) experience in the German power market and/or other European markets, power trading and risk management
Proven track record in leadership and building a new team is an advantage
Reliable team player and stakeholder manager with excellent communication skills in English, German is an advantage
Excellent quantitative and analytical skills; state-of-the art know-how in modelling of renewables PPAs and structured, non-standard contracts in financial markets,
Excellent Coding skills - Python is essential with ideally experience in quantitative packages. Other Languages (R, Java, C#) are an advantage
Experience with relational and non-relational databases
High level of initiative and motivation
Flexible, accurate and capable of further developing the business
Strong commercial mind-set and high level of initiative and motivation
Some willingness to travel
What we offer 
A career with Statkraft is a career filled with purpose – meaning that every employee is not just making a living, they are making a real difference to the planet, our communities and the future. Together, we work on the front lines of changing the game for renewable energy. From hydrogen development to algorithmic trading and everything in between. We have 125 years of unrivalled expertise in creating the technologies that put ecosystems, communities and our environment first. With us, you'll shape a career that is truly forward-facing with many amazing opportunities and offerings to match.
This includes: 
Unlimited learning opportunities at various levels of the organisation including Linkedin Learning and inspiring leadership programs like IMD  
The chance to grow your career alongside a truly global network of experts, leaders, specialists and graduates from different countries and backgrounds 
The opportunity to work somewhere with pride, and to be able to honestly say "My work is contributing to saving the planet" 
German language courses for non-native speakers   
Being part of a company proudly certified as a 'Great Place to Work' 
Statkraft offers competitive terms of employment and benefits schemes, and we're a trusted employer that puts the safety of our people first. We believe that a safe and healthy working environment is a matter of choice, not chance. 
Statkraft manages critical infrastructure and services in several countries. The applicant must be eligible for security clearance and authorisation.  
Bedrift

Statkraft AS

Søknadsfrist

31.05.2022

Stillingstype:

Day

Bransje:

Kraftproduksjon

Utdanningskrav:

Påkrevet

Arbeidserfaring:

Ønskelig

Adresse:

0283, OSLO
OSLO
Norge

Antall stillinger:

1

karriere-kode:

4559341

Oppdatert 12.04.2022