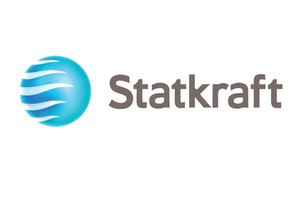 Bedrift

Statkraft AS

Søknadsfrist

17.06.2022

Stillingstype:

Day

Bransje:

Kraftproduksjon

Utdanningskrav:

Påkrevet

Arbeidserfaring:

Ønskelig

Adresse:

0283, OSLO
OSLO
Norge

Antall stillinger:

1

karriere-kode:

4625600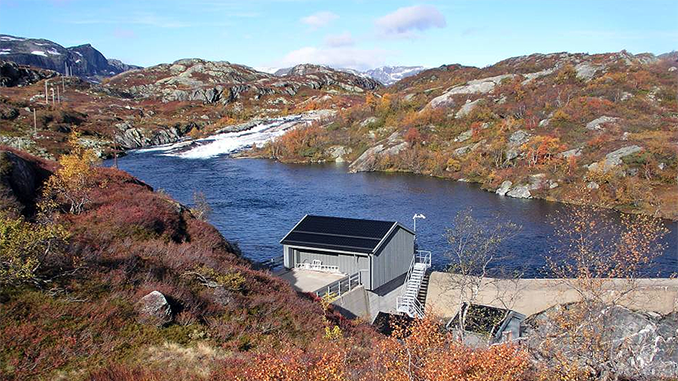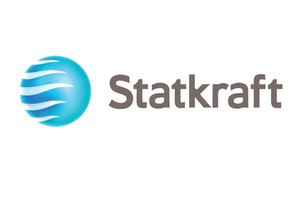 Statkraft AS
Head of Project Delivery, Solar
Kraftproduksjon
Statkraft is a leading company in hydropower internationally and Europe's largest generator of renewable energy. The Group produces hydropower, wind power, solar power, gas-fired power and supplies district heating. Statkraft is a global company in energy market operations. Statkraft has 4500 employees in 17 countries. Our aim is to become a leading developer of onshore wind and solar projects, taking on a significantly larger number of projects than before.
We are currently looking to recruit an experienced Project Manager to oversee the delivery of our Irish and UK solar pipeline and strengthen the business area's Project Delivery Unit in these countries. The unit is responsible for the project execution of large-scale infrastructure renewable projects of onshore wind, solar and battery storage across Europe. You will report to the Project Delivery Director who has responsibility for these across Ireland & UK.
Overview / Responsibilities
The role's primary responsibility is to deliver Budget, Quality and Timely solar projects in the Irish and UK region. This will involve coordination with central functions such as strategic procurement, HSSE, engineering standards and quality assurance.
This is a leadership role requiring excellent judgment on challenging situations along with sound commercial acumen and supplier management skills, to support the development of the Irish and UK pipeline. The Head of Project Delivery will be expected to positively contribute to the performance, growth and profitability of the region.
The position will manage a project delivery team involved in the development, delivery and operation & maintenance of utility scale projects, ensuring they are completed to a high quality, safely, on time and within budget.
Ensure all projects fulfil the project specific HSSE requirements as well as adhering to company governance
Supporting the development teams in the maturity of the project pipeline to financial close
Ensure the engineering resource assigned to the region are working on the right projects to the right level
Control the accuracy of capex and opex cost models which feed into the project financial models
Lead on EPC & O&M contract negotiations with potential buyers
Development of strong local/regional (EPCM) subcontractor partnerships
Make an impact in constant battle to drive down costs without introducing quality risk
Execute all projects in a safe manor, on time, in budget, and in accordance with the contractual specification.
Getting projects quickly to completion (PAC/COD)
Delivery of O&M services delivering good KPI performance (profitability, system availability, PR, LDs), protecting any EPC liabilities
Grow the Irish and UK project delivery team to meet the needs of the development pipeline as it matures.
Travel within Ireland and UK through the planning and delivery of the project pipeline
Primary escalation point for projects with margin or legal challenges, and for any serious customer complaints
Accountability for construction safety and quality and need to ensure that all projects across the region are following corporate standards.
Skills / Qualifications
University degree in engineering or natural sciences with documented extensive experience
Experience in a similar field of managing renewable energy development projects with a proven track record of delivering renewable / large scale infrastructure projects through construction
Experience managing the construction of HV grid connections in Ireland & UK
Clear affinity with renewables and ideally relevant working experience in the renewable energy industry in particular the construction processes and environmental assessments of wind, solar, Battery & other renewable energy projects
Strong technical understanding of renewable energy technology with experience of contracts and technical appendices for main technology supply contracts
Strong communication, relationship building and good management skills including organisational ability and a target oriented; demonstrated ability to prioritise.
Excellent application of Microsoft Excel, Word, PowerPoint, Project (or equivalent), AutoCAD (working knowledge), Share-point and other applications.
Bedrift

Statkraft AS

Søknadsfrist

17.06.2022

Stillingstype:

Day

Bransje:

Kraftproduksjon

Utdanningskrav:

Påkrevet

Arbeidserfaring:

Ønskelig

Adresse:

0283, OSLO
OSLO
Norge

Antall stillinger:

1

karriere-kode:

4625600