Bedrift

DFDS AS

Søknadsfrist

14.08.2022

Stillingstype:

Day

Utdanningskrav:

Påkrevet

Arbeidserfaring:

Ønskelig

Adresse:

, Copenhagen
Region Hovedstaden
search.country.DENMARK

Antall stillinger:

1

karriere-kode:

4694003

Oppdatert 08.07.2022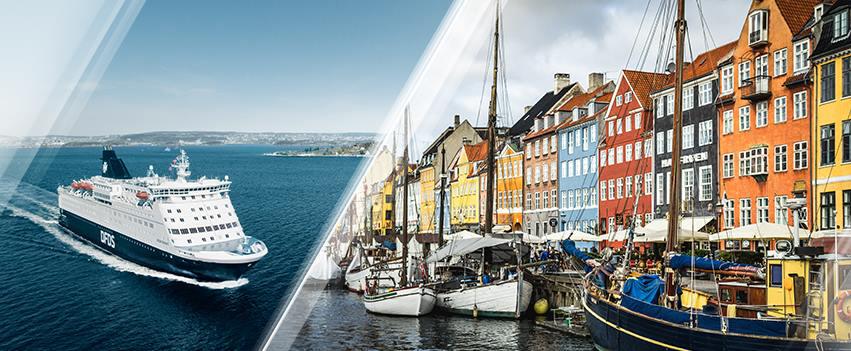 DFDS AS
Head of Pricing and Digital Business Development
Do you want to join a new, dynamic department that is responsible for growing and transforming DFDS's Logistics business through digitalisation and standardisation with close oversight from DFDS's executive suite? Do you wish to grow your skills as a senior manager with direct reports and a wide, challenging scope? The Head of Pricing and Digital Business Development is responsible for digitalising and standardising pricing and contracts as well as developing digital sales channels.
Develop yourself and transform DFDS's Logistics business
This job is a unique opportunity to help build a new digital business within Logistics and to transform DFDS through digitalisation and standardisation. As the Head of Pricing and Digital Business Development you will build strong knowledge of pricing and of the Logistics Technology industry, e.g. digital freight, which is the future of the Transport and Logistics industry. You will develop as a manager and leader while building relations to DFDS executives. You will get coaching and feedback from your manager, from experienced team members, as well as from senior stakeholders to continuously improve as a leader, manager and expert. At the same time, you will work in a dynamic, ambitious department in an Agile, start-up-like environment.
The department is a diverse team from the Logistics division working closely with the Technology & Innovation division. It provides updates to DFDS's executive suite on a quarterly basis. You will be collaborating with your manager and peers in an open communication form and in the acknowledgement that everybody brings their own personality, experience, and skills to the table with a passion for transforming DFDS and building a new digital business.
Main responsibilities
The Head of Pricing and Digital Business Development will have the following main responsibilities:
Digitalise pricing across all DFDS Logistics offices by

Identifying/developing a pricing system from the current proof-of-concept in coordination with the Technology & Innovation division (T&I), the Ferry division, and external providers
Improving and transferring local-office tariff sheets to the system in coordination with local stakeholders,
Developing pricing further, e.g. by centralizing and/or automating some price components using machine learning and by incorporating additional parameters such as capacity and sustainability

Standardise and digitalise agreements to

Streamline sales and operations so DFDS can respond to more contract requests and win more business
Provide customers with a better experience in getting, viewing and understanding their contracts and prices

Lead digital business development by

Improving the online customer acquisition channel in collaboration with marketing and T&I, e.g. by interviewing customers, by crafting digital marketing campaigns, and by improving quote response rate of local offices
Growing digital demand through other channels like third-party platforms and establishing related sales processes
Increasing digital sales to current customers through value propositions such as instant pricing and customs
In addition to this, the Head of Pricing and Digital Business Development will manage direct reports, present updates to DFDS senior executives, and provide input on the department strategy as well as on other initiatives run by the department such as operations digitalisation and standardisation.
Your profile
We imagine you have 10+ years of working experience including in strategy and management consulting and project management. You are experienced in leading teams to efficiently run analyses leading to insightful findings, to pro-actively identify and understand data sources and solutions to collect data. You are organized and structured when approaching new projects and tasks, and you have outstanding stakeholder management skills. You are a seasoned leader that can communicate and convince at all levels of a company including C-suite, and you are not afraid to push your agenda. You are also willing to take on hands-on tasks, such as calling customers to win new business when necessary, and you have the start-up mindset that you will sometimes need to pick up tasks on the fly. Strong interest for and experience in the Logistics industry is preferred as well as experience with technology and system development. Effective, outstanding communication skills are a must.
We are looking for an outgoing person with a passion for transformation, digitalisation and business development as well as an out-of-the box thinker that delivers high quality output on time. Also, you should be willing to develop and receive feedback and coaching. Travel is required, 10% at a minimum.
APPLY NOW!
If you find the job interesting and you fulfill the expectations, please submit your CV and application in English. We will evaluate applications on an ongoing basis. The position is based in Copenhagen, Denmark. All applications will be treated confidentially.
Please contact Gauvain Haulot at gahau@dfds.com for questions about the position. The position will be filled as soon as possible.
Bedrift

DFDS AS

Søknadsfrist

14.08.2022

Stillingstype:

Day

Utdanningskrav:

Påkrevet

Arbeidserfaring:

Ønskelig

Adresse:

, Copenhagen
Region Hovedstaden
search.country.DENMARK

Antall stillinger:

1

karriere-kode:

4694003

Oppdatert 08.07.2022