Bedrift

DFDS AS

Søknadsfrist

14.08.2022

Stillingstype:

Day

Utdanningskrav:

Påkrevet

Arbeidserfaring:

Ønskelig

Adresse:

, Copenhagen
Region Hovedstaden
search.country.DENMARK

Antall stillinger:

1

karriere-kode:

4694005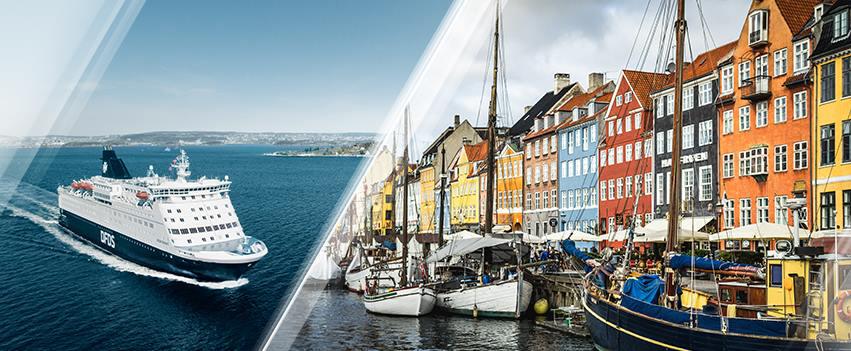 DFDS AS
Head of PMO and Change Management, Scalability
Do you want to join a new, dynamic department that is responsible for growing and transforming DFDS's Logistics business through digitalisation and standardisation with close oversight from DFDS's executive suite? Do you wish to grow your skills as a senior manager with direct/indirect reports and a wide, challenging scope? The Head of PMO and Change Management is responsible for leading the Program Management Office activities as well as the change management part of the new Scalability program in DFDS's Logistics division.
Develop yourself and transform DFDS's Logistics business
This job is a unique opportunity to help transform DFDS through digitalisation and standardisation. DFDS Logistics has just launched a new "Scalability" program that aims at aligning processes and system usage to enable the division's ambitious goal of doubling revenue in the next five years. As the Head of PMO and Change Management you will build strong knowledge of all aspects of DFDS's Logistics wide-ranging business, further develop your change management skills, and get insight into the Logistics Technology industry, e.g. digital freight, which is the future of the Transport and Logistics industry. You will develop as a manager and leader while building relations to DFDS executives. You will get coaching and feedback from your manager, from experienced team members, as well as from senior stakeholders to continuously improve as a leader, manager and expert. At the same time, you will work in a dynamic, ambitious department in an Agile, start-up-like environment.
The department is a diverse team from the Logistics division working closely with the Technology & Innovation (T&I) division. It provides updates to DFDS's executive suite on a quarterly basis. You will be collaborating with your manager and peers in an open communication form and in the acknowledgement that everybody brings their own personality, experience, and skills to the table with a passion for transforming and digitalising DFDS.
Main responsibilities
The Head of PMO and Change Management will have the following main responsibilities:
Lead the "Scalability" Program Management Office activities

E.g. maintain oversight of all workstreams development and performance including the ones driven by other departments, e.g. sales and customs, for instance by structuring and collecting input from workstream leads
E.g. manage/coordinate cross-functional teams working on the program, for example from T&I and Logistics
E.g. set up and follow up on KPIs

Drive change management for the program

Structure the program's approach to change management with tools, processes, and timelines
Train / coach workstream teams on change management and step in when necessary
Challenge local offices that are not implementing change fast enough and drive local teams to accelerate e.g. with workshops and senior management alignment.

Provide hands-on project management support when necessary on challenging workstreams, e.g. for analyses and stakeholder management
In addition to this, the Head of PMO and Change Management will present updates to DFDS senior executives and provide input on the department strategy as well as on other initiatives run by the department such as digital business and operational development. Management of direct reports will also be required.
Your profile
We imagine you have 10+ years of working experience including in strategy and management consulting and project management. You are experienced in leading teams to efficiently run analyses leading to insightful findings, and in driving change in an organization, for instance with digital transformation. You are organized and structured when approaching new projects and tasks, and you have outstanding stakeholder management skills. You are a seasoned leader that can communicate and convince at all levels of a company including C-suite, and you are not afraid to push your agenda. You are also willing to take on hands-on tasks, such as doing operational process observations onsite, and you have the start-up mindset that you will sometimes need to pick up tasks on the fly. Strong interest for and experience in the Logistics industry is preferred as well as experience with technology and system development. Effective, outstanding communication skills are a must.
We are looking for an outgoing person with a passion for transformation, digitalization, and change management as well as an out-of-the box thinker that delivers high quality output on time. Also, you should be willing to develop and receive feedback and coaching. Travel is required, 10% at a minimum, but likely 20% to 30%, especially at the beginning.
APPLY NOW!
If you find the job interesting and you fulfill the expectations, please submit your CV and application in English. We will evaluate applications on an ongoing basis. The position is based in Copenhagen, Denmark. All applications will be treated confidentially.
Please contact Gauvain Haulot at gahau@dfds.com for questions about the position. The position will be filled as soon as possible.
Bedrift

DFDS AS

Søknadsfrist

14.08.2022

Stillingstype:

Day

Utdanningskrav:

Påkrevet

Arbeidserfaring:

Ønskelig

Adresse:

, Copenhagen
Region Hovedstaden
search.country.DENMARK

Antall stillinger:

1

karriere-kode:

4694005