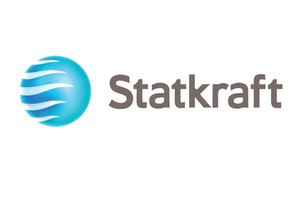 Bedrift

Statkraft AS

Søknadsfrist

15.08.2022

Stillingstype:

Day

Bransje:

Kraftproduksjon

Utdanningskrav:

Påkrevet

Arbeidserfaring:

Ønskelig

Adresse:

, Delhi
Delhi
search.country.INDIA

Antall stillinger:

1

karriere-kode:

4704017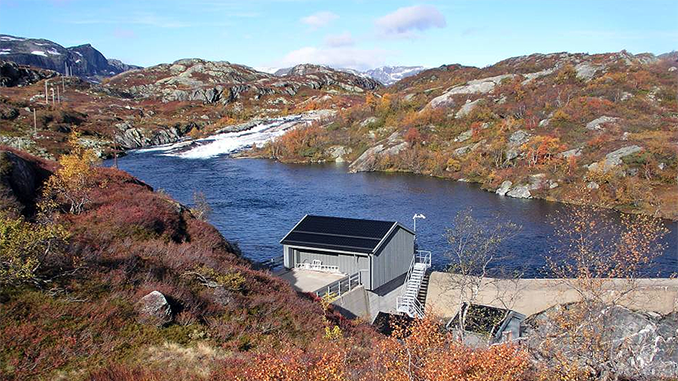 Utgått annonse
Søknadsfristen for denne jobbmuligheten er passert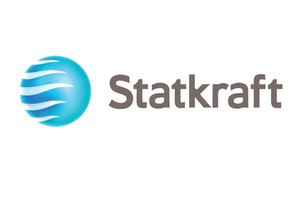 Statkraft AS
Head of Finance
Kraftproduksjon
Head of Finance, Statkraft India
New Delhi | Full Time  
Statkraft is a leading company in hydropower internationally and Europe's largest generator of renewable energy. The Group produces hydropower, wind power, solar power, gas-fired power and supplies district heating. Statkraft is a global company in energy market operations. Statkraft has 4800 employees in 19 countries. In India Statkraft is present with almost 500MW of renewable energy capacity in various stages of construction and operation and has ambitious plan to expand its capacity and footprint. 
In order to meet the requirement of our existing operations and to cater to growth, for our country office in Delhi we are looking Head of Finance.
Why Statkraft? 
Statkraft has been making clean energy possible for over a century. That's what we offer. 125 years of unrivalled expertise in supplying the world with what it needs most. We envision a world that runs entirely on renewable energy. Because in the fight against climate change, we don't see renewable energy as part of the solution – we believe it must be the solution. With us, you'll shape a career that is truly forward-facing with many amazing opportunities and offerings to match. 
But there's more work to be done – that's why we need you to join us.  
As a Head of Finance, you'll report to Director-Finance & Procurement and following tasks would be a part of your job profile: 
Responsible for leading the Finance function of the Statkraft in India. The entire gamut of activities include- Financial Reporting, Accounting, Treasury, Performance management and risk, Investor Relations, Taxes, Procurement and Finance Processes.
Spearhead the activities of the Finance Department and support the other departments in the search for better results and strategic implementations for the Company.

Report and provide necessary and adequate support to the Company's Management Team(CEO, Directors, Board of Directors, Financial Committee and Fiscal Council), aimed at sound business management, achieving results and developing the Strategic Plan for India.
Ensure that the Company has access to best financing alternatives, comfortable cash liquidity and capital structure, suitable for the Group's business in India. Manage the banking relationships in close collaboration with Group Treasury, and support negotiation with financial or strategic investors in close collaboration with Business development
Lead the budget planning, preparation and monitoring fronts in order to ensure accuracy of the projected numbers and compliance with the results agreed with stakeholders
Ensure that all tax obligations are fulfilled in any sphere, interpretation of rules and updates to legislation and tax planning aiming to optimize results, with the support of the Group Tax
Support all projects in development, construction or operation within the country for funding, planning, accounting, taxes, financial reporting, procurement and any financial optimisation
Ensure that the best accounting practices are implemented in accordance with the applicable accounting principles and aligned with Statkraft's internal processes, service and discussion with the independent auditors of the main points of attention and possible accounting adjustments
To seek the optimization of purchases of products, equipment and services of the Company, aiming at creating value for the business and new projects
Ensure focus on continuous improvement so that the company's processes are effective and adherent to the business, in line with the best market practices and the Statkraft way
Create a challenging and harmonious environment in the team, focused on results and on cooperation with other areas to support the Company's strategy. Give and receive constant feedback to the team and constructive coaching to encourage technical and postural growth
Be a guardian of corporate governance in relation to the Company's stakeholders
Act with integrity in conducting internal and external negotiations

Promote adequate integration with the Statkraft headquarters to support the routines and projects of interest to the group.
Internal & External stakeholder management
  About you: 
 We look for experienced personnel with the essential skills that includes: 
Qualification: Chartered Accountant with over 15 years of experience or an MBA Finance with 20 years of experience
Experience: Minimum 5 years of experience in leadership positions in finance teams, preferably with MNC engaged in renewables or power.
Specific experience with treasury, financial control, raising debt, process improvements, ERP and corporate governance.
At Statkraft, we're always looking for people with great social and communication skills. People who love to lead, teach and help others learn.
What we offer
A career with Statkraft is a career filled with purpose – meaning that every employee is not just making a living, they are making a real difference to the planet, our communities and the future. Together, we work on the front lines of changing the game for renewable energy. From hydrogen development to algorithmic trading and everything in between. We have 125 years of unrivalled expertise in creating the technologies that put ecosystems, communities and our environment first. With us, you'll shape a career that is truly forward-facing with many amazing opportunities and offerings to match. This includes:
Unlimited learning opportunities at various levels of the organisation including LinkedIn Learning and inspiring leaderships program.
The chance to grow your career alongside a truly global network of experts, leaders, specialists and graduates from different countries and backgrounds.
The opportunity to work somewhere with pride, and to be able to honestly say "My work is contributing to saving the planet".
A work culture that puts emphasis on the individual, offering flexible working
Expected start date: As soon as possible 
Location: Saket, New Delhi 
Contacts: Rishi Bhagirath
Last date to submit applications: 15.08.2022 
Bedrift

Statkraft AS

Søknadsfrist

15.08.2022

Stillingstype:

Day

Bransje:

Kraftproduksjon

Utdanningskrav:

Påkrevet

Arbeidserfaring:

Ønskelig

Adresse:

, Delhi
Delhi
search.country.INDIA

Antall stillinger:

1

karriere-kode:

4704017