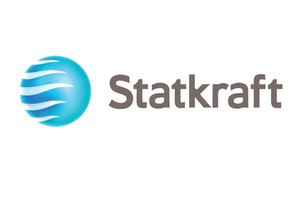 Bedrift

Statkraft AS

Søknadsfrist

02.06.2022

Sted:

OSLO

Bransje:

Kraftproduksjon

Utdanningskrav:

Påkrevet

Arbeidserfaring:

Ønskelig

Fylke:

OSLO

Arbeidssted:

OSLO

Land:

NO

Antall stillinger:

karriere-kode:

4600688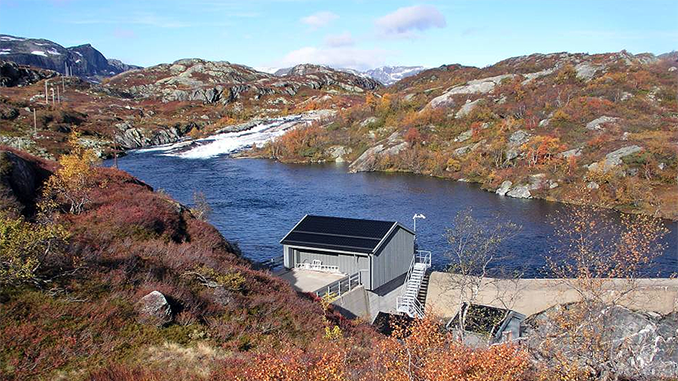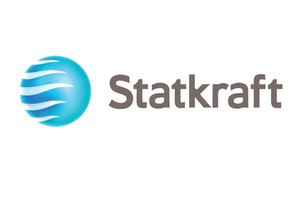 Statkraft AS
Head of Engineering HV/Grid
Kraftproduksjon
The
Head of
Engineering
HV/Grid
will
lead
our approach to
HV
grid
electrical
engineering activities
inte
r
nationally
within
Statkraft
's
Project Delivery
u
nit
,
covering
the
grid
interconnection requirements of
Solar, Wind,
Hydro,
Battery Storage
and
Hydrogen
projects through
development, constructio
n,
commissioning
and operational stages
.
This position will be responsible for the standardisation and international adoption of best practice processes, standards and tools to achieve quality standards, operational efficiency and continuous improvement. The position will act as an international discipline leader for HV Grid engineering, responsible for enabling regional engineers to deliver excellent results in projects and ensuring international connectivity and collaboration between regional engineers internationally.
The role will require strong collaboration with the
other
Heads of Engineering
,
Regional Deliver
y Directors
, and Procurement
for
the establishment of central framework agreements, as well as working with
other territories on joint projects
for
establishing engineering best practice across the business
.
Job Duties:
International co-ordination

of

Global HV

/Grid

resources

, providing support to the regional HV engineering teams to ensure the on-time approval and connection of

Statkraft

projects

, from development through to construction

stage

;

International

staff resource monitoring and support to regional engineering managers and delivery directors

,

working with them

to build up regional HV resources and teams in key global

markets

;

Line management

of specialist engineers

supporting projects internationally,

for example those performing grid studies with

Digsilent

or

similar;

Line

management of

HV/Grid engineers supporting new/maturing

markets

;

Establishing international consultancy frameworks for HV and Grid, and c

oordination of consultants working flexibly across multiple

countries

;

HV/

Grid Engineering guidelines, checklists and

templates

;

E

stablishing QA/QC systems and processes, ensuring

project designs are in line with company standards

, codes and best engineering practices

and subject to appropriate review/approval

process

es

;

Managing lessons learned and feeding them back into technical specifications and

processes;

Managing

HV/Grid Engineering Digital

library

;

Investigat

ion of

HV industry trends, identifying potential produc

t

s

and techniques

that

Statkraft

can benefit

from

;

Management

of the global technical specifications of High Voltage electrical components/systems for

international framework agreements and

purchase orders, assist

ing

in adapting the technical specifications for specific countries, and follow

ing

the procurement

process

;

Leading

the

in-house HV/Grid Expert Group

Forum

;

Managing

Statkraft

representation in relevant industry standards forums

eg

)

IEC

;

Organizing training associated with Grid Engineering QA/QC systems and

processes

;

Software

management

e.g

Digsilent

;

Project Investment Milestone Quality and Risk Reviews and

Approvals

;

Ad-hoc strategic support to projects

and

regional HV teams with technical analyses during design

,

construction

and operational

stage

s

in order to identify any non-conformities and to propose suitable for project design and/or technical problem issues

. Approves and supervises any necessary tests related to electrical equipment

where

appropriate;

Interaction with system operators, grid operators, HV contractors, and all relevant stakeholders where

required

;

Large, international M&A Due

Diligence

;

Support to new business areas

eg

)

Hydrogen, with grid engineer staff support and quality

control

;

Support and representation on relevant internal strategy

projects

;

Propos

al

, m

anag

e

ment

and support

for

relevant R&D funded

initiatives

;

Ensur

ing

all Health & Safety requirements are taken in account when preparing designs to significantly reduce the risks to safety and health during the construction stage and during subsequent use and maintenance of the HV

system

;

Ensur

i

ng

"Safety in design" method is consistently applied during development and execution

phases

;

Contribut

ion

to company targets and any specific targets

agreed

;

S

upport to Management team in HV

/Grid

Infrastructure cost estimation and evaluation

globally

;

Optimization of the

HV

/Grid

interconnection system

in order to

reduce system CAPEX

and OPEX

.
Requirements/Skills:
Masters or bachelor's degree in electrical engineering

Proven experience in

planning,

engineering

design

,

procurement,

construction

and commissioning

of

utility scale

power plants, HV substations and HV lines and cables, over 132KV

In depth

knowledge of

multiple

,

national grid codes and

system operator requirements for grid connections.

Competent user of

relevant

engineering

design tools such as PLS-CADD, AUTOCAD, CYMCAP, DIGSILENT, ETAP and AMTECH.

Experienced in establishing and implementing technical quality assurance systems and processes

Fluent in English

. Other languages will be an advantage.

Effective t

eam management and leadership

Strong

leadership and management skills

Effective

communicator

Ability to

empathise with and

negotiate differ

ing

points of view across

departments

,

countries

and cultures

Strong analytical,

quantitative

and problem-solving skills.

Willingness to travel

internationally
Bedrift

Statkraft AS

Søknadsfrist

02.06.2022

Sted:

OSLO

Bransje:

Kraftproduksjon

Utdanningskrav:

Påkrevet

Arbeidserfaring:

Ønskelig

Fylke:

OSLO

Arbeidssted:

OSLO

Land:

NO

Antall stillinger:

karriere-kode:

4600688