Bedrift

H5P Group

Søknadsfrist

Snarest

Stillingsfunksjon

Utvikler

Heltid/Deltid

Heltid

Ansettelsesform

Fast

Bransje

IT-drift og -support

Utdanningskrav

Bachelor

Arbeidserfaring

2-5 år

Adresse

9008, TROMSØ
TROMSØ
Norge

Andre arbeidssteder

Oslo, Bergen, Tromsø

Antall stillinger

1

Kompetanseområder

Fullstackutvikler

Programvareutvikler

karriere-kode

5380688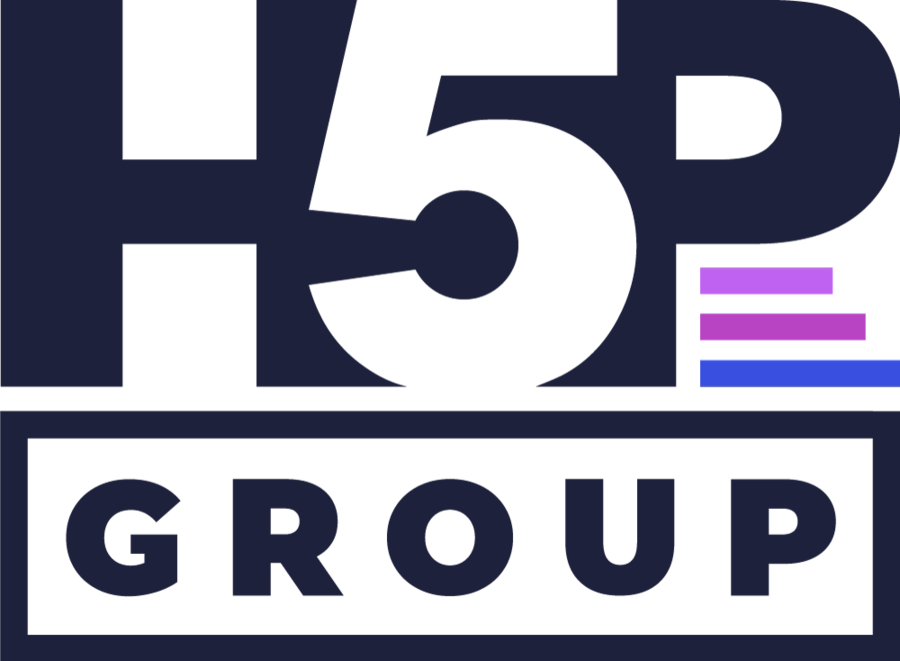 H5P Group
Are you passionate about building robust, secure, high quality software solutions?
Fullstack Developer at H5P Group
IT-drift og -support
Would you like to join a scale up and change the world of interactive content? Are you passionate about building robust, secure, high quality software solutions? Then definitely continue reading..
Who are we?
We help improve the lives of people all around the world by empowering educators to create better e-learning content faster with our award-winning software. H5P, is one of the most used ed-tech solutions in the world. Our customers include Ivy League Universities, leading car manufacturers and global publishers - with more than nine-figures end-users. At H5P group we take pride in overseeing the development and maintenance of two integral components: open-source version of H5P and our cutting-edge SaaS offering.
Learn more about H5P by following this link.
"We're at the beginning of building the most significant ecosystem for interactive content in the world, so this is the perfect time for you to join!"
Working at H5P Group
At H5P Group you will have a very close relationship with our product and mission. We encourage our developers to implement their ideas and how to make our product even better, through an adventurous and curious approach. We strive to be the best place to work for those who want to have a meaningful impact on both the product, as well as the company.
At H5P Group, our robust culture of support ensures that you'll have the assistance and guidance necessary to foster your personal growth and career progression. We embrace teamwork and collaboration at the office to provide a continuous learning and development curve.
We are very proud of the results of our software development efforts and processes. Building solutions of the highest quality, our sprints are therefore developed to create an arena for acknowledgment, as well as agile flexibility and autonomy. We want the next generation H5P code to be so elegant that you can't resist it.
Experience and qualifications:
Degree in Computer Science (or a related field) or an equivalent of experience/training in a relevant industry.
Prior experience from working on complex projects in a professional environment (minimum 3 years), preferably with a focus on JavaScript, CSS, and HTML.
Experienced in React.
The desire to learn if not already experienced in PHP.
Great programming skills with a high degree of understanding and quick at learning new technologies.
Experience developing accessible and responsive solutions.
Experience with peer reviewing and values the importance of doing this.
Willingness to take ownership and drive a variety of large and small projects.
Must be located or willing to permanently relocate to work from our offices in Tromsoe, Bergen or Oslo (Norway).
Fluency in English.
We also value if you have (but not a requirement):
Experience with Node, WebSockets, and AWS infrastructure.
Experience from Ed-tech.
What we think motivates you:
Customer focus and a love for solving complex projects.
Ability to rapidly prototype ideas and code for production.
Collaborating with others to build something with lasting impact.
You have an eye for patterns and can see the bigger picture and are able to work independently.
A love for learning, and technical curiosity, a desire to grow and to help improve the team around you.
You are eager to dive into new information & like to find unique solutions to problems.
What we offer
As a talented developer, we believe you deserve a great work life balance and to be well compensated. Some of our benefits we would like to highlight:
The ability to influence the development of our products, and a place where you will quickly see the impact of your work.
An inclusive, international, talented and creative workplace, where we give our employees responsibility and trust, along with the opportunity to shape their own working day.
Flextime with core time from 9:00 - 15:00.
Competitive salary and compensation package.
Incentives like free lunch and snacks, extra vacation days, flextime and free phone subscription, to mention a few.
Frequent social and company gatherings.
We offer the flexibility of working from home 2- days a week.
It is important that you have the right tools for the job, and you get to choose your phone, PC/Mac and other devices free of charge.
The ability to work with great colleagues in a pleasant and modern office, centrally situated in Oslo, Bergen or Tromsø.
You will have great opportunities for career development through internal workshops, training and various work tasks.
Applying for the position
Prior to applying for this role, make sure you upload an up to date resume and include your motivation for applying in the "Cover letter" area.
We try to do our best to ensure a quick and timely application process and process applications as they come in. If you have any questions about this role or what it's like working at H5P Group, feel free to reach out to Hanne Kristiansen by sending an email to: hanne.kristiansen@h5p.group
Due to GDPR regulations we can only accept applications via our formal application platform(Gohire), not by email.
A background check will be carried out on potential candidates. You will be informed in advance.
Bedrift

H5P Group

Søknadsfrist

Snarest

Stillingsfunksjon

Utvikler

Heltid/Deltid

Heltid

Ansettelsesform

Fast

Bransje

IT-drift og -support

Utdanningskrav

Bachelor

Arbeidserfaring

2-5 år

Adresse

9008, TROMSØ
TROMSØ
Norge

Andre arbeidssteder

Oslo, Bergen, Tromsø

Antall stillinger

1

Kompetanseområder

Fullstackutvikler

Programvareutvikler

karriere-kode

5380688