Detaljer
Bedrift

Kongsberg Gruppen

Søknadsfrist

24.11.2019

Sted:

Kongsberg

Stillingsfunksjon:

Finance & accounting

Stillingstype:

Day

Bransje:

Annet

Utdanningskrav:

Påkrevet

Arbeidserfaring:

Ønskelig

Fylke:

Buskerud

Arbeidssted:

Kongsberg

Land:

NORGE

Antall stillinger:

karriere-kode:

2248634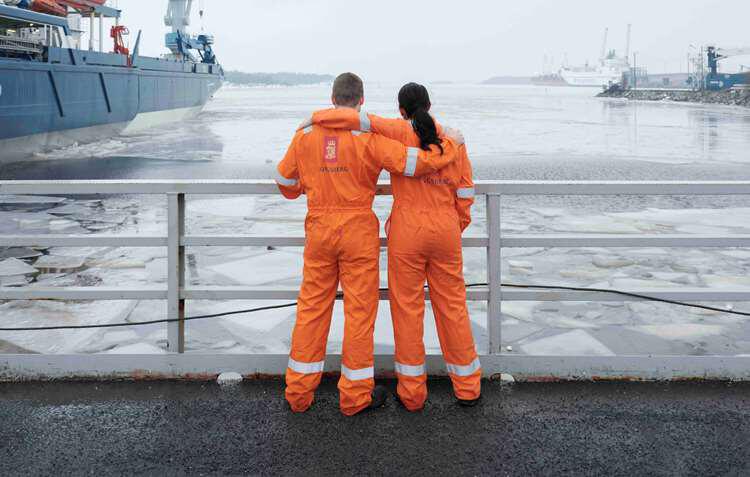 For over 200 years, KONGSBERG has made solutions that enable people around the world to deliver extreme performance under extreme conditions. Today we are a world leader in several areas within maritime operations, defence, aerospace, and oil and gas industry. Our strength is to put together centers of expertise around products, technologies and market needs.
Our Global Sales and Marketing Division is a global function within Kongsberg Maritime, responsible for presenting the company's total scope of products and solutions towards customers and market place. The division has over the years built up a renowned customer focused organization, determined to continuously provide the most innovative and reliable marine systems that ensure optimal operations at sea.
For our Global Sales and Marketing function, we are looking for a new and dedicated Financial Controller. As the Financial Controller you will be a part of the finance team in Global Sales and Marketing. You will be responsible for supporting the day to day operation, financial follow up and reporting. You must be flexible in periods with tight deadlines, and comfortable in a dynamic environment. This is a great opportunity for you who have a few years work experience and want to further develop in a global organization.
Key accountabilities
Monitoring, analyzing and reporting of financial figures, KPI's and order income
Cost control global sales cost
Deliver timely and accurate reports to satisfy business requirements
Contribute to accuracy and effectiveness in the department through improvement and developing of routines and processes
Other ad-hoc tasks within the Finance team
Qualifications and experience
Financial education, at bachelor level or higher
3-5 years relevant work experience
Analytical experience from a consultant agency is a plus
Good Excel competence
Good communication skills in English, both written and oral
You are able to
act on own initiative, make things happen and accepts responsibility for the results
adhere to company rules and procedures and execute plans with commitment and determination
use a methodical and systematic approach, plan ahead, define clear priorities and allocates resources effectively
analyse complex issues and problems and come up with rational judgments
communicate in a clear, precise and structured way
co-operate well with others, share knowledge, experience, information and support others in the pursuit of team goals
What we can offer you
With us, you will be offered a competitive salary and benefit packages with good development opportunities in an international environment.We have flexible work hour's and holiday arrangements in addition to a good pension and insurance scheme. We offer an inspiring and safe work-environment and the possibility to work with sustainable and exciting solutions for the future.
Work location
Kongsberg
Point of contact
Kristin Sveinsson, +47 977 52 555
At Kongsberg, we believe in tackling challenging problems and delivering extreme performance for extreme conditions. We do that through excellent products and services developed for delivering the greatest benefits to our customers.
WORLD CLASS – through people, technology and dedication
Prøv en stillingsannonse på karriere.no
70.000+ unike brukere/mnd
Over 70.000 CVer registrert
Motta alle søknader ett sted
Integrasjon Nav, Finn og lokalaviser
Annonsering i sosiale medier