Bedrift

Kongsberg Gruppen

Søknadsfrist

24.03.2023

Bransje

Holdingselskaper

Utdanningskrav

Påkrevet

Arbeidserfaring

Ønskelig

Adresse

, Northeast (Boston/Philly/NY)
Massachusetts
search.country.UNITED STATES

Antall stillinger

1

karriere-kode

5056853

Oppdatert 23.03.2023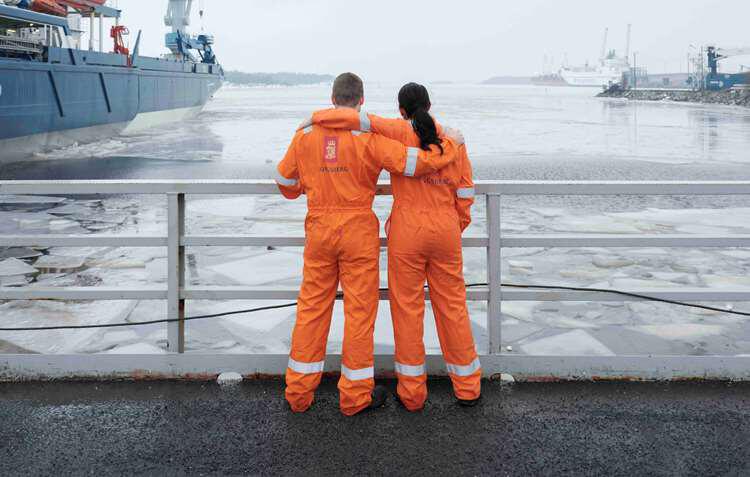 Utgått annonse
Søknadsfristen for denne jobbmuligheten er passert
Kongsberg Gruppen
Field Service Engineer - Waterjets
Holdingselskaper
Kongsberg Maritime, a subsidiary of KONGSBERG, is a global marine technology company, providing innovative and reliable technology solutions for all marine industry sectors including merchant, offshore, subsea, and naval. Headquartered in Kongsberg, Norway, the company has manufacturing, sales, and service facilities in 34 countries. Kongsberg Maritime is a market leader in systems for positioning, surveying, navigation, and automation. Important markets include countries with significant offshore and shipyard industries. We are determined to provide our customers with innovative and reliable marine electronics that ensure optimal operation at sea.
At KONGSBERG, we believe in tackling challenging problems and delivering extreme performance for extreme conditions. We do that through excellent products and services developed for delivering the greatest benefits to our customers.
WORLD CLASS – through people, technology, and dedication
For inspiration and more info watch this video and visit: Kongsberg Maritime
What we can offer you:
Competitive compensation packages
Fully subsidized health & welfare benefits with an option of a high deductible plan which includes an employer contribution towards your health savings account
Fully subsidized dental and vision coverage
Up to 5% employer match program
Flexibility with Paid Time Off
Career growth opportunities
Safe and collaborative culture
An exciting opportunity has arisen as Field Service Engineer – Water Jets, reporting to Regional Manager Propulsion– North America. In this role, you will primarily work with various Kongsberg propulsion mechanical/hydraulic services, commissioning and upgrades related to the product portfolio. The position requires availability to travel (domestic and international) to attend service and training in planned or short notice demands including weekends and holidays, whenever required.
Job Description:
Field Service Activities. (Capability (hands-on) in place for Mechanical work but (at least) basic knowledge should be on Controls to perform basic troubleshooting).
Technical Support and link between customer and product center for customer issues.
Customer Training (End user and Basic troubleshooting)
Proactive Sales Activities (Visit local customers and boat builders, proactively identifying upgrade opportunities)
Installation and commissioning support for new builds
Supporting "Made in USA" project
Support the Workshop in Seattle and New Orleans
Support with Sales and Marketing Activities.
Key Accountabilities:
Undertake relevant routine maintenance, repair, and commissioning work on Propulsion equipment in accordance with maintenance contracts
Read blueprints, schematics, diagrams, and work order requests to determine necessary steps for maintenance and repair
Inspect, analyze, record calibration results, and produce Service and Technical Reports
Create maintenance service records/recommendations and provide them to the Service Coordination team and customer
Advise customers on additional propulsion products and service offerings for potential upgrade options
Qualifications and Experience:
Undergraduate Degree or equivalent education in an Engineering and/or Technical Discipline and/or minimum of three years of Propulsion Field Service experience in the Marine Industry
Strong verbal communication and written reporting skills in English language
Microsoft 365 package user level
Valid Passport
Authorized to work lawfully in the US without company sponsorship
Availability to travel with short notice, after hours, holidays/weekend, for long periods both locally and internationally
You are able to:
Act on own initiative, make things happen and accepts responsibility for the results
Make an impact, convince, and persuade others and promote plans and ideas successfully
Adhere to company rules and procedures and execute plans with commitment and determination
Analyze complex issues and problems and come up with rational judgments
Communicate in a clear, precise, and structured way
Team building skills
Assist in workshop projects as required
Bedrift

Kongsberg Gruppen

Søknadsfrist

24.03.2023

Bransje

Holdingselskaper

Utdanningskrav

Påkrevet

Arbeidserfaring

Ønskelig

Adresse

, Northeast (Boston/Philly/NY)
Massachusetts
search.country.UNITED STATES

Antall stillinger

1

karriere-kode

5056853

Oppdatert 23.03.2023