Bedrift

Kongsberg Gruppen

Søknadsfrist

31.01.2023

Bransje

Holdingselskaper

Utdanningskrav

Påkrevet

Arbeidserfaring

Ønskelig

Adresse

3616, KONGSBERG
KONGSBERG
Norge

Antall stillinger

1

karriere-kode

4962833

Oppdatert 19.01.2023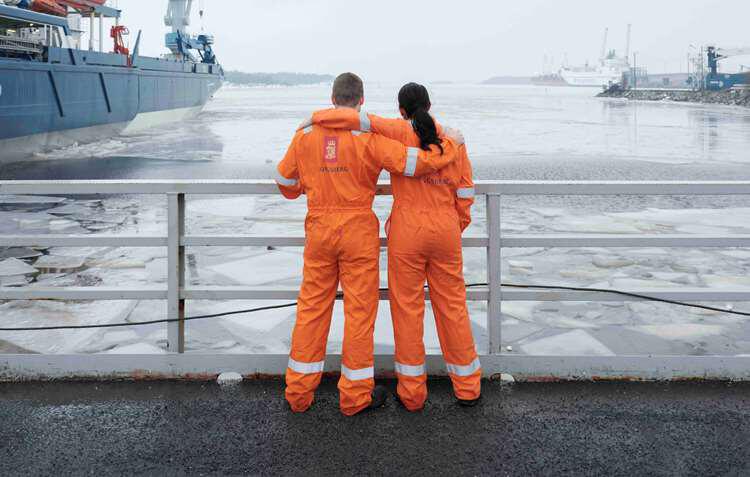 Utgått annonse
Søknadsfristen for denne jobbmuligheten er passert
Kongsberg Gruppen
Field Service Engineer - Merchant
Holdingselskaper
Kongsberg Maritime delivers high technology systems and solutions for customers in challenging conditions worldwide.
Kongsberg Maritime Turkey - is part of the global Kongsberg Maritime service structure. We offer unique job opportunities in the challenging field of global maritime business with excellent development opportunities.
We are currently looking for a highly motivated Engineer – Merchant for the Field Service Engineer job position.
In this role you will be a part of Insol/Merchant under Global Customer Support and will be responsible servicing/commissioning of our systems in Turkey and EMEA if needed. The role will be based in Kongsberg Maritime – Istanbul.
Key responsibilities
Service activities onboard vessels with KM Systems
Participation in the Phone and Email support lines
Adherence to all routines outlined in the Quality Management System (QMS), HSE Management System (HSEMS) and the Personnel Handbook
Timely and accurate completion of service reports, timesheets and expense reports
Developing own qualifications through internal/external training courses
Interface with customer engineering groups regarding requested modifications
Interface with other KM departments and KM entities world-wide
Authority
Prioritize and complete work tasks for the assigned service job or project
Carry out actions to prevent errors within our delivery and after sales deliveries
Report all safety/security related incidents on situ
Complete and submit timesheets and expenses in a timely fashion
Ownership over assigned cases and/or service trips
Suggest improvements to our products and report needs to Service Manager or main office
Make proactive suggestions to customers on available upgrades and new products while visiting onboard
Key qualifications
Ability and willing to assist back office as technical support.
Preferably bachelor degree on electric,electronic or automation – vocational school or two to four years experience as a marine electrician.
Experience with KM products or relevant field experience.
Knowledge and experience with basic networking,Microsoft World,Microsoft Excel.
Domestic and International travel at short notice
Customer service oriented
Self-starter
Ability to multi task
Able to work alone and with a team
Good communication skills and fluent in English
Dedication and desire to build a long career within the technical field
What we offer:
Working in an international environment and stable company.
Individual Development Plan including trainings and other forms of raising skills and competences.
Unique atmosphere in a team sharing expertise.
Collaboration with various departments and disciplines within our global organization.
Attractive salary and benefits.
Interesting experience and opportunity for a personal development.
If you would like to apply for the above-mentioned position, send your CV in English version.
The position reports to Bulent Yildiz - Head of Operations Turkey
For further information regarding Kongsberg Maritime please visit: www.km.kongsberg.com.
At Kongsberg, we believe in tackling challenging problems and delivering extreme performance for extreme conditions. We do that through excellent products and services developed for delivering the greatest benefits to our customers.
WORLD CLASS – through people, technology and dedication
Bedrift

Kongsberg Gruppen

Søknadsfrist

31.01.2023

Bransje

Holdingselskaper

Utdanningskrav

Påkrevet

Arbeidserfaring

Ønskelig

Adresse

3616, KONGSBERG
KONGSBERG
Norge

Antall stillinger

1

karriere-kode

4962833

Oppdatert 19.01.2023