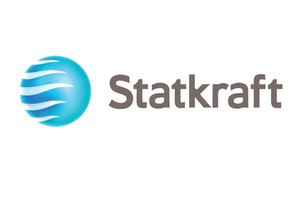 Bedrift

Statkraft AS

Søknadsfrist

26.06.2022

Bransje:

Kraftproduksjon

Utdanningskrav:

Påkrevet

Arbeidserfaring:

Ønskelig

Adresse:

0283, OSLO
OSLO
Norge

Antall stillinger:

1

karriere-kode:

4583312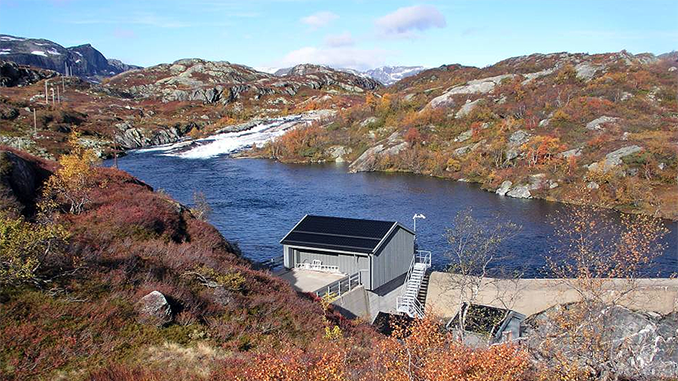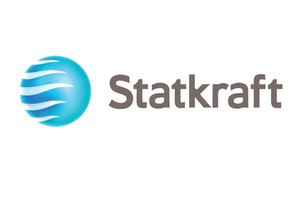 Statkraft AS
Environmental Products Originator
Kraftproduksjon
Environmental Products Originator
Location: San Francisco, CA, US
Why Statkraft? 
Statkraft has been making clean energy possible for over a century. That's what we offer. 125 years of unrivalled expertise in supplying the world with what it needs most. We envision a world that runs entirely on renewable energy. Because in the fight against climate change, we don't see renewable energy as part of the solution – we believe it must be the solution. With us, you'll shape a career that is truly forward-facing with many amazing opportunities and offerings to match. 
But there's more work to be done – that's why we need you to join us.  
Trading & Origination is Statkraft's central commercial unit for proprietary trading of standard and origination of non-standard energy related products and assumes the role of a market integrator for third party renewable and flexible assets encompassing the supply of power and green solutions to customers in Europe and in the US.
Description:
As part of the Trading and Origination team, the US Environmental Products Originator will be an integral member of the environmental commodity origination team, responsible for the origination and execution of various environmental products. In particular, the focus will be on originating carbon offsets within the California Cap and Trade program. In addition to the execution of strategies, this person will support the group's power and environmental products origination teams and portfolio managers by helping to develop and price various environmental and power product offerings (eg. PPAs). Our ideal candidate will be well organized, self-starting, goal oriented and be able to proactively create solutions to drive operational efficiency. She/he brings significant energy and thrives in an atmosphere that rewards completing transactions from start to finish.
Responsibilities:
Originate compliance-eligible carbon offsets from various project developers
Structure spot, forward, and financial carbon offset sales agreements, bilaterally with compliance buyers and other market participants
Ensure fulfillment of all existing bilateral carbon transactions
Research and feedback to the team any movements or changes to relevant policy, product, and market developments
Contribute to the strategy, structuring, and pricing of carbon deals
Support transactions from deal closing through settlement, including registry of transfers and invoicing.
Qualifications:
Proactive with an ability to prospect future clients and opportunities for the team
Experience originating commodities among a US client-base
Experience structuring and negotiating complex transactions
Understanding of common commercial terms for short and long-term transactions
3+ years of experience prospecting, originating transactions for any commodity market with US client-base
Minimum of college degree
Strong experience in presenting (internal or external)
Intellectually curious
High level of personal integrity
What we offer 
A career with Statkraft is a career filled with purpose – meaning that every employee is not just making a living, they are making a real difference to the planet, our communities and the future. Together, we work on the front lines of changing the game for renewable energy. From hydrogen development to algorithmic trading and everything in between. We have 125 years of unrivalled expertise in creating the technologies that put ecosystems, communities and our environment first. With us, you'll shape a career that is truly forward-facing with many amazing opportunities and offerings to match. This includes: 
Unlimited learning opportunities at various levels of the organisation including Linkedin Learning and inspiring leaderships program like IMD  
The chance to grow your career alongside a truly global network of experts, leaders, specialists and graduates from different countries and backgrounds 
Statkraft offers competitive terms of employment and benefits schemes, and we're a trusted employer that puts the safety of our people first. We believe that a safe and healthy working environment is a matter of choice, not chance. 
Statkraft manages critical infrastructure and services in several countries. The applicant must be eligible for security clearance and authorisation.  
Bedrift

Statkraft AS

Søknadsfrist

26.06.2022

Bransje:

Kraftproduksjon

Utdanningskrav:

Påkrevet

Arbeidserfaring:

Ønskelig

Adresse:

0283, OSLO
OSLO
Norge

Antall stillinger:

1

karriere-kode:

4583312