Bedrift

Kongsberg Gruppen

Søknadsfrist

16.04.2023

Bransje

Holdingselskaper

Utdanningskrav

Påkrevet

Arbeidserfaring

Ønskelig

Adresse

, Kristinehamn, Sweden
Värmland
search.country.SWEDEN

Antall stillinger

1

karriere-kode

5088784

Oppdatert 23.03.2023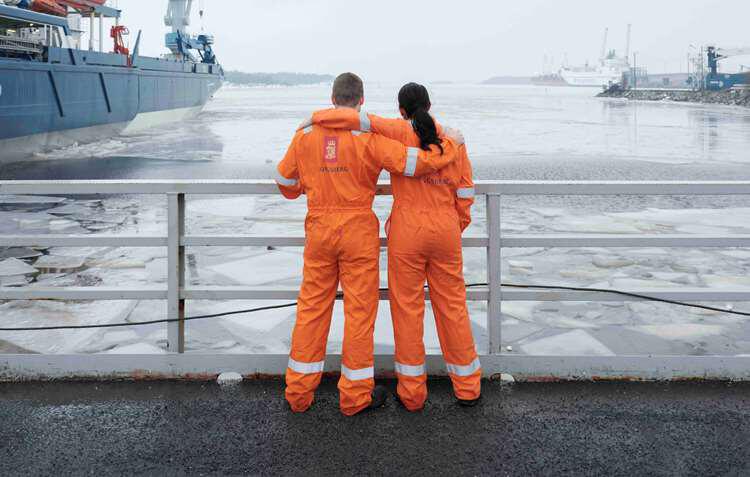 Utgått annonse
Søknadsfristen for denne jobbmuligheten er passert
Kongsberg Gruppen
Director Projects
Holdingselskaper
An exciting opportunity for an important role has arisen as Director Projects, within the Propeller & Shaft line Systems business based in Kristinehamn. We are looking for an ambitious person with experience in people management and management of projects with high complexity related to delivering on time, cost, quality and contract specification.
The Director Projects leads a team of Project Managers that is accountable for the customer delivery projects, including revenue, profit and loss within the whole Propeller & Shaft line Systems business unit portfolio. You will take an active part and a leading role in defining and realizing the setup, processes and tools needed for us to be predictable, improve, grow, and succeed in todays and tomorrow's maritime market.
In the role and through the team, you will interact and cooperate across all divisions and functions globally within Kongsberg Maritime - building your competence, your business understanding and your network. You thrive to enable teams across borders, and you are both customer and people oriented with a high sense of business acumen. As a leader you are inspirational, encouraging people and teams to be creative, which leads them to feel inspired, empowered, and ready for the future.
If you identify with our values; determined, innovative, collaborative, reliable and consider yourself motivated to work with a diverse team and further develop our customer satisfaction, then you might be the candidate we are looking for.
Key accountabilities
Lead and develop the project management team across multiple locations in Sweden, Norway and Asia
Through the team, deliver project portfolio, to the agreed quality, on time and budget
Manage and control the orderbook delivery schedule, revenue, margins and risks
Represent the business, both internally and externally
Ensure efficient resource utilization and development of people
Contribute and represent the customer in the Propeller & Shaft line Systems Business Unit management team
Create a diverse and innovative environment through transformational leadership and with a focus on team and individual development
What we can offer
We offer an inspiring and safe work environment in a position with a wide range of challenging work tasks with the opportunities to make a real difference and develop on a personal level. We work with unique products at a world leading supplier of maritime solutions in an international environment where some travelling will be part of your role. We can offer flexible working hours and the option to work partly remote based on your work tasks.
Qualifications and experience
You should have a relevant bachelor or master's degree, preferably within engineering or business management, and experience within project management of customer delivery projects. We value high business acumen, good financial and commercial understanding with budgeting and customer negotiation highly. Earlier experience from team leadership and management is an advantage, also experience from the marine industry. In our global organization high level of English, both written and spoken, is important. Communication skills in other languages is considered an advantage.
This employment may require security clearance by the Swedish National Security Authority. Since we are a company working with customers in the Naval segment, questions related to citizenship will be part of the selection process.
We value your personal characteristics highly and looking for a manager who can:
Create cooperation, build and manage relationships internally and with customers. You should provide your team with a clear direction, inspire, coordinate and keep them focused on set goals. By development and coaching you promote self-development and empowerment within the team. In this role, you should be able to act on own initiative and make things happen with focus on bottom-line results, also identify potential risks and monitor the financial impact. Further, you execute plans with commitment and determination through a methodical and systematic approach.
Work location
Kristinehamn, Sweden
Last day to apply 2023-04-16
For this position we work with personality and ability tests, which may be sent to you if you proceed in the process. Interviews can start during the application period as we wish to fill this position immediately.
Point of contact
Andreas Malmkvist, SVP Propeller & Shaft line Systems
Anna Larsson, HR Manager
Julia Palmqvist, HR Specialist
Kongsberg Maritime, a subsidiary of KONGSBERG, is a global marine technology company, providing innovative and reliable technology solutions for all marine industry sectors including: merchant, offshore, subsea and naval. Headquartered in Kongsberg, Norway, the company has manufacturing, sales and service facilities in 34 countries. Kongsberg Maritime is part of KONGSBERG, an international, knowledge-based group delivering high-technology systems and solutions to clients within the oil and gas industry, merchant marine, defence and aerospace.
Our Propulsion and Engines business covers the strategic, operational, engineering activities for propulsion products, engines and waterjets. Today our product range is one of the broadest in the world and our accountability as a team include all aspects of the product range including market requirements, product strategies & development, product costs and profitability throughout the life cycle.
Kongsberg Maritime has a commitment in Sustainable Development Goals and for us, the oceans and marine resources are important. We therefore strive to develop products that help reduce emissions and damage to life below water. We believe in a workplace characterized by diversity and together we can create a work environment that brings the best out of everyone. We are very positive that you want to contribute to our development, and that you want to develop within Kongsberg.
Kongsberg Maritime in Kristinehamn consists of 280 engaged people working with sales, research, development, design, service and assembly of market leading solutions for different types of vessels. Our Hydrodynamic Research Centre provides world leading CFD and Testing capabilities in support for our Product centres and customers.
WORLD CLASS – through people, technology and dedication
Bedrift

Kongsberg Gruppen

Søknadsfrist

16.04.2023

Bransje

Holdingselskaper

Utdanningskrav

Påkrevet

Arbeidserfaring

Ønskelig

Adresse

, Kristinehamn, Sweden
Värmland
search.country.SWEDEN

Antall stillinger

1

karriere-kode

5088784

Oppdatert 23.03.2023