Bedrift

Kongsberg Gruppen

Søknadsfrist

22.01.2023

Bransje

Holdingselskaper

Utdanningskrav

Påkrevet

Arbeidserfaring

Ønskelig

Adresse

, Niterói/RJ
Rio de Janeiro
search.country.BRAZIL

Antall stillinger

1

karriere-kode

4949051

Oppdatert 11.01.2023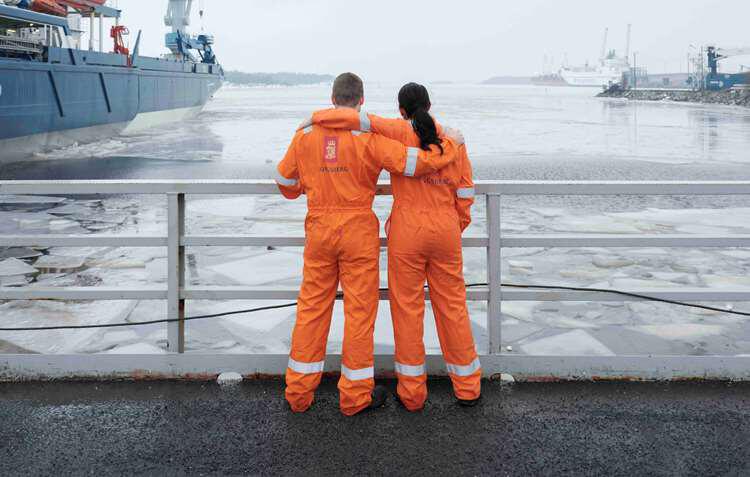 Utgått annonse
Søknadsfristen for denne jobbmuligheten er passert
Kongsberg Gruppen
Digital Applications Service Consultant
Holdingselskaper
Are you ready for new challenges?

There has never been a more exciting time to work in Kongsberg Maritime than right now. With us, you will be in forefront of enabling the business to achieve their objectives through Industry 4.0 with focus on sustainability. You will be joining the organization at a time when digital innovation is key to the success of the company, and we want people to help us shape this journey.

Kongsberg Maritime seeks a highly motivated Digital Application Technical Consultant to facilitate a secure transition to Industry 4.0. KONGSBERG is building a highly innovative ecosystem with state-of-the art technology, to provide our customers with the real value of industrial data.

Key accountabilities
• Main responsibility will be installation and configuration of software and hardware solutions, developed for our customers.
• Work in close cooperation with our customers and ensure that your tasks are accomplished according to our customer's expectation
• Handling our core cloud services, digital solutions and our open digital ecosystem.
• Join and work together with a highly motivated and dedicated team.
• There will be some traveling with your role, but your main part of the work will be carried out at our office in Kongsberg.

Qualifications and experience
• Bachelor from technical college in computer science, electronics, automation or similar experience/background.
• Good communication skills and like to interact with other people.
• Fluent in English, both oral and written.
• Ready to work in projects but also support our customers in their operation of our digital platform.
• Have an interest in software solutions
• Installation and operation of IT systems.
• Computer networks, data communication and protocols
• Cloud solutions and Microsoft Azure.

You are able to
• act on own initiative, make things happen and accept responsibility for the results
• build a useful network of contacts and relationships and utilize it to achieve set goals
• adhere to company rules and procedures and execute plans with commitment and determination
• analyze complex issues and problems and come up with rational judgments
• communicate in a clear, precise, and structured way
• co-operate well with others, share knowledge, experience, information, and support others in the pursuit of team goals

What we can offer you
With us, you will be offered a competitive salary and benefit packages with good development opportunities in an international environment. We have flexible work hours and holiday arrangements in addition to a good pension and insurance scheme. We offer an inspiring and safe work-environment and the possibility to work with sustainable and exciting solutions for the future.

Work location
Niteroi-RJ

Kongsberg Maritime, a subsidiary of KONGSBERG, is a global marine technology company, providing innovative and reliable technology solutions for all marine industry sectors including merchant, offshore, subsea and naval. Headquartered in Kongsberg, Norway, the company has manufacturing, sales, and service facilities in 34 countries. Kongsberg Maritime is part of KONGSBERG, an international, knowledge-based group delivering high-technology systems and solutions to clients within the oil and gas industry, merchant marine, defense and aerospace

Our Global Customer Support division is responsible for Kongsberg Maritimes services, upgrades and support in the aftermarket. Our 2300 employees are present in 35 different countries around the world. During the operational lifetime of more than 30.000 installations, we ensure cost-efficient delivery of services, upgrades and spare parts in order to secure availability and predictability to our customers.

At Kongsberg, we believe in tackling challenging problems and delivering extreme performance for extreme conditions. We do that through excellent products and services developed for delivering the greatest benefits to our customers.


WORLD CLASS – through people, technology and dedication


Kongsberg Maritime do Brasil LTDA is an equal opportunity employer.



Bedrift

Kongsberg Gruppen

Søknadsfrist

22.01.2023

Bransje

Holdingselskaper

Utdanningskrav

Påkrevet

Arbeidserfaring

Ønskelig

Adresse

, Niterói/RJ
Rio de Janeiro
search.country.BRAZIL

Antall stillinger

1

karriere-kode

4949051

Oppdatert 11.01.2023