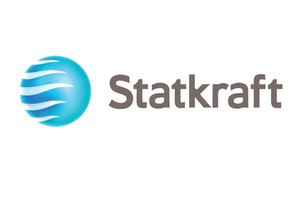 Bedrift

Statkraft AS

Søknadsfrist

21.06.2022

Sted:

OSLO

Bransje:

Kraftproduksjon

Utdanningskrav:

Påkrevet

Arbeidserfaring:

Ønskelig

Fylke:

OSLO

Arbeidssted:

OSLO

Land:

NO

Antall stillinger:

karriere-kode:

4559356

Oppdatert 08.05.2022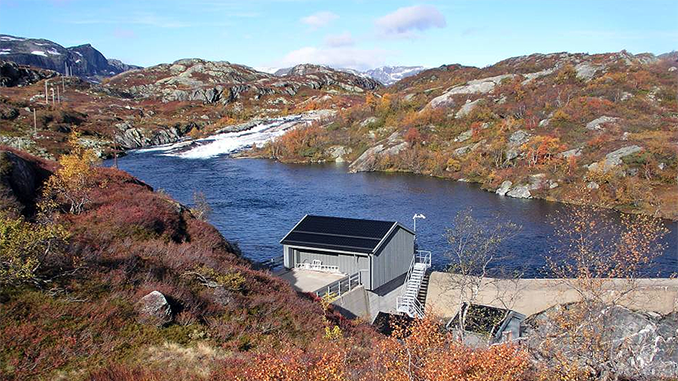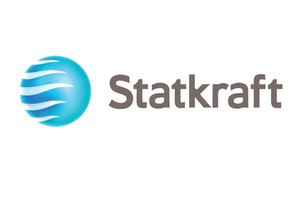 Statkraft AS
Digital Adoption Lead – European Wind and Solar (m/f/d)
Kraftproduksjon
Why Statkraft?
Statkraft has been making clean energy possible for over a century. That's what we offer. 125 years of unrivalled expertise in supplying the world with what it needs most. We envision a world that runs entirely on renewable energy. Because in the fight against climate change, we don't see renewable energy as part of the solution – we believe it must be the solution. With us, you'll shape a career that is truly forward-facing with many amazing opportunities and offerings to match.
But there's more work to be done – that's why we need you to join us.
European Wind and Solar
The business area European Wind and Solar (E) is responsible for development and ownership of wind, solar and storage assets in Europe. The business area is also responsible for the project execution of large projects in Statkraft, the group procurement function and development of new business opportunities.
Working in Digitalisation and Continuous Improvement
As part of the Organisational Development Department within the Staff Area in E, the Digitalisation and Continuous Improvement is a newly established unit with the specific remit of driving forward European Wind and Solar's digitalisation agenda. Digitalisation will play a crucial role in enabling European Wind and Solar deliver to deliver on its strategic targets.
The new unit will work in partnership with the European Wind and Solar teams building a competitive edge for our commercial business and make an impact through innovative process improvements. It will also provide an essential strategic partnering bridge between the needs of the business and the IT solutions available.
Your Role:
You will be responsible for raising digital competency across and ensure that we realise value from the digital toolbox across the E value chain.
You will work closely with the business stakeholders to ensure critical mass user adoption of tools supporting the project lifecycle (development, construction, and asset management) and drive process improvements and innovation using digital capabilities.
Create communication and training material across project lifecycle tools. Project lifecycle tools are the tools used to support end-to-end project process for developing wind, solar and storage solutions including project and portfolio development, document management and project governance with interface towards procurement, external collaboration with contractors, handover to asset management and backend services (finance, HSSE, etc.)
Plan, facilitate and follow up training with superusers and end users across all countries in European Wind and Solar. Ensure digital onboarding new employees. Get feedback and monitor digital tool usage
Manage citizen developer governance and support. Foster good practice for citizen development and make sure low code solutions such as M365 (Power apps, power automate, power BI) are aligned with the business and IT strategy. Manage citizen developer/superuser network E across countries.
Deliver value through process improvements using low code capabilities within the M365 platform or similar platforms
Use design thinking and prototyping to ensure quality before scaling solutions. Translate business requirements/technical requirements to IT in cases where solutions are delivered by IT
Contribute to exploring new digital opportunities in collaboration with IT to support the business strategy with technological innovation e.g., digital twin, 3D printing, use of drones, smart contracts etc.
Support in continuously strengthening our way of working and optimising our processes
The position is located either in our office at Lilleaker, Oslo, Norway or London UK but working closely with the business across the E markets. The position will be reporting to Head of Digitalisation and Continuous Improvement located in our head office in Oslo, Norway.
About you:
We are looking for candidates who are high performing individuals with drive and a clear "can do" attitude. The right candidate has a deep interest, motivation and experience in leading business critical IT and digitalisation activities. You acknowledge the importance of change management and are motivated by collaborating with skilled colleagues to reach ambitious goals.
Higher university education in the areas of STEM (Science, Technology, Engineering, Mathematics), Business Engineering, Finance or similar; and minimum 2 years' relevant work experience
Strong communication skills and talent for building network and trusted relationships is a necessity. Ability to connect the dots between business needs and IT solutions and communicate with both end users on the business side and technology specialists in IT
Skilled process driver with mindset to plan and structure work to ensure high quality solutions with deliveries from many involved parties across different teams
Great interest in learning and understanding opportunities enabled by digital trends and technologies, e.g., cloud, data platforms, process automation, user experiences, software development or scripting.
Experience within project portfolio, project support, ERP, CRM, productivity (M365) and procurement tools is an advantage
Continuous improvement mindset and experience from improving and optimizing deliveries related to a product. Knowhow of innovative techniques is appreciated (Agile processes, design thinking, scrum)
Great at making things happen, starting and moving cases with passion and drive, as well as corporate navigation skills.
Work experience from consulting companies or similar roles in global industrial or energy companies is highly relevant, experience related to development, construction and asset management is an advantage
Excellent verbal and written communication skills in English
Please submit your CV in the English Language.
Statkraft offers:
A career with Statkraft is a career filled with purpose – meaning that every employee is not just making a living, they are making a real difference to the planet, our communities and the future. Together, we work on the front lines of changing the game for renewable energy. From hydrogen development to algorithmic trading and everything in between. We have 125 years of unrivalled expertise in creating the technologies that put ecosystems, communities and our environment first. With us, you'll shape a career that is truly forward-facing with many amazing opportunities and offerings to match. This includes:
Unlimited learning opportunities at various levels of the organisation including Linkedin Learning and inspiring leaderships program like IMD
The chance to grow your career alongside a truly global network of experts, leaders, specialists and graduates from different countries and backgrounds
The opportunity to work somewhere with pride, and to be able to honestly say "My work is contributing to saving the planet"
A work culture that puts emphasis on the individual, offering flexible working solutions, parental leave and work life balance principles
Monetary childcare subsidy to support you and your family
A focus on fun outside of work, supported by various activity groups such as soccer, yoga, sailing, climbing, boxing, cabin rentals, and much more
Challenged?
For us the ideas of our committed and ambitious colleagues make the difference. If you want to share our passion for renewable energy and be a part of tomorrow's energy world, please apply through our online application form.
Please note: Statkraft manages critical infrastructure and services in several countries. We conduct background checks on qualified applicants before hire.
Bedrift

Statkraft AS

Søknadsfrist

21.06.2022

Sted:

OSLO

Bransje:

Kraftproduksjon

Utdanningskrav:

Påkrevet

Arbeidserfaring:

Ønskelig

Fylke:

OSLO

Arbeidssted:

OSLO

Land:

NO

Antall stillinger:

karriere-kode:

4559356

Oppdatert 08.05.2022