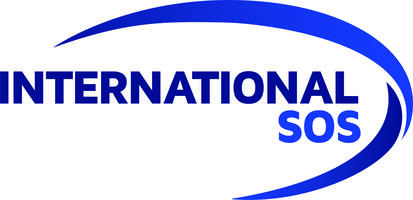 Søknadsfrist

10.07.2022

Stillingsfunksjon:

Helsepersonell

Stillingstype:

Heltid

Bransje:

Helse, miljø og sikkerhet

Utdanningskrav:

Master

Arbeidserfaring:

5-8 år

Ønsket Språk:

engelsk, dansk

Adresse:

6700, ESBJERG
Danmark

Antall stillinger:

1

karriere-kode:

4663773

Oppdatert 10.06.2022

Utgått annonse
Søknadsfristen for denne jobbmuligheten er passert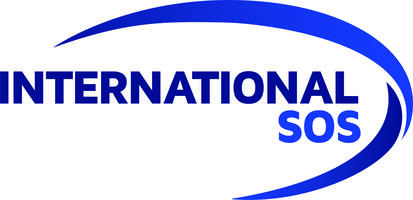 International SOS (Medsite) AS
We are looking for a Medical Advisor/Doctor with interest in preventive healthcare with the world largest Medical- and Security company
Denmark - Medical Advisor/Doctor
Helse, miljø og sikkerhet
We are currently looking for a Medical Advisor/Doctor in a fulltime position to support our clients both onshore and offshore.

International SOS (www.internationalsos.com) is the world's leading medical and travel Security Risk Services Company. We care for clients across the globe, from more than 1,000 locations in 90 countries. Our expertise is unique: More than 11,000 employees are led by 1,400 doctors and 200 security specialists. Teams work 24/7 to protect our members. We pioneer a range of preventive programs strengthened by our in-country expertise. We deliver unrivalled emergency assistance during critical illness, accident or civil unrest.
We are passionate about helping clients put Duty of Care into practice. With us, multinational corporate clients, governments and NGOs can mitigate risks for their people working remotely or overseas.
Our global services include medical and risk planning, preventive health programs, in-country expertise and emergency response for travellers, expatriates and their dependents of over 70% of the Fortune 500 companies.
We are now hiring a Medical Advisor/Doctor to our organization in Denmark.
Main tasks:

Medical Advisory to our clients both in Denmark and abroad.
Responsible Doctor for the healthcare/nurses both onshore and offshore
Participate in client meeting to support their preventive healthcare
Assist our clients in follow-up of health-related sickness/injuries and sick leave.
We are looking for candidates with the following experience and background:
Danish authorized doctor
Interest in preventive Health Care
Experience from the Danish public health care
Experience from Occupational Medicine is an advantage, but not a requirement
We are looking for a candidate who:
Enjoys working with preventive healthcare
Has interest in working with clients in the Oil & Gas industry and international clients
Has an interest in Occupational Medicine
Thrives with working in teams on a local and international level
Has the ability to work systematic and independent
Is service minded and focused on support our clients
Speaks and writes fluent Danish and English
We offer:
An interdisciplinary and good international work environment
Good opportunities for personal and professional development
Competitive wages and benefits
Relevant training and development
If you are the right person, we can offer exciting and challenging position in a solid and recognized company in growth. You will have good opportunities to create visible results together with committed and dedicated colleagues offshore and onshore. As a person, you see solutions rather than problems. You give that little extra and are perceived as professional and confident. Furthermore, you have good collaboration skills, are sociable and positive and thrive in an industry in great development with constant changes and new challenges.
You will be based in our office in Copenhagen and/or Esbjerg.
Candidates are evaluated continuously.

For any questions, please contact Regional Medical Director Norway & Denmark, Dr. Jarand Hindenes on +47 906 84 851 or Director Human Resources Eli Visnes on +47 915 71 395
Søknadsfrist

10.07.2022

Stillingsfunksjon:

Helsepersonell

Stillingstype:

Heltid

Bransje:

Helse, miljø og sikkerhet

Utdanningskrav:

Master

Arbeidserfaring:

5-8 år

Ønsket Språk:

engelsk, dansk

Adresse:

6700, ESBJERG
Danmark

Antall stillinger:

1

karriere-kode:

4663773

Oppdatert 10.06.2022