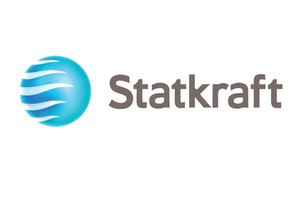 Bedrift

Statkraft AS

Søknadsfrist

30.05.2022

Bransje:

Kraftproduksjon

Utdanningskrav:

Påkrevet

Arbeidserfaring:

Ønskelig

Adresse:

0283, OSLO
OSLO
Norge

Antall stillinger:

1

karriere-kode:

4559338

Oppdatert 12.04.2022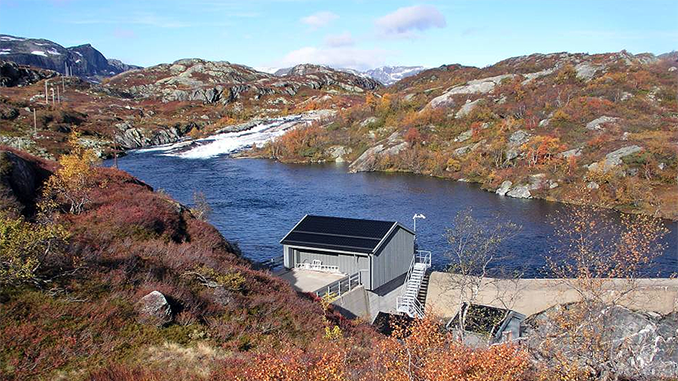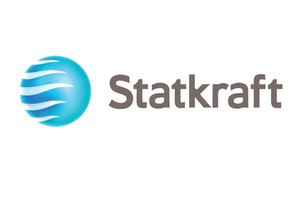 Statkraft AS
Data Analyst Intern/ Working Student (m/f/d)
Kraftproduksjon
Data Analyst Intern/ Working Student (m/f/d)
Are you passionate about working with data?    
Are you looking to start a career as a Data Analyst? You could help solve the climate crisis with Statkraft. This is your chance to realise the potential of renewable energy and make a positive impact on our planet.   
Statkraft has been making clean energy possible for over a century. That's what we offer. 125 years of unrivalled expertise in supplying the world with what it needs most. We envision a world that runs entirely on renewable energy. Because in the fight against climate change, we don't see renewable energy as part of the solution – we believe it must be the solution and we need your help in doing that. With us, you'll shape and build a career that is truly forward-facing with many amazing opportunities and offerings to match.   
Working in Digitalization, Software Development & Analytics in Trading & Origination:
As part of the Trading & Origination Department, the Digitalization Unit is an exciting and newly established division with the specific remit of driving forward Statkraft's digitalisation agenda. The Digitalization team will play a crucial and fundamental role in enabling the Trading & Origination function delivers on its strategic targets of expanding both the proprietary trading and customer service businesses.
The new function will work in partnership with the Trading & Origination teams building a competitive edge for our commercial business via data and digitalization. Working as part of a high performing team, it is anticipated that the Digitalization Unit will quickly be able to make an impact through innovative process improvement, knowledge share and project delivery. It will also provide an essential strategic partnering bridge between the needs of the business and the IT solutions available.
The role will support strategic projects and initiatives for development of high-quality data & analytics solutions to meet the current and future business information demand.
It will focus on many different analytics tools and users, from Python developers, IT professionals, Citizen developers and BI developers.
Setup processes to extract and load large data sets

Extend and continue to build out our team's dashboard analytics

Manage and monitor our automated tasks 
University student/graduate enrolled in Computing, Maths, Electrical Engineering or similar degree 

Knowledge of programming (preferably Python) is an advantage 

Detail Oriented and delivery focus

Ability to capture data and analyze

Fluency in German language is an advantage
A career with Statkraft is a career filled with purpose – meaning that every employee is not just making a living, they are making a real difference to the planet, our communities and the future. Together, we work on the front lines of changing the game for renewable energy. From hydrogen development to algorithmic trading and everything in between. We have 125 years of unrivalled expertise in creating the technologies that put ecosystems, communities and our environment first. With us, you'll shape a career that is truly forward-facing with many amazing opportunities and offerings to match.  
Unlimited learning opportunities at various levels of the organisation including Linkedin Learning and inspiring leaderships program like IMD
The chance to grow your career alongside a truly global network of experts, leaders, specialists and graduates from different countries and backgrounds

The opportunity to work somewhere with pride, and to be able to honestly say "My work is contributing to saving the planet"

A work culture that puts emphasis on the individual, offering flexible working solutions, parental leave and work life balance principles

A focus on fun outside of work, supported by various activity groups such as soccer, yoga, sailing, climbing, boxing, cabin rentals, and much more

Being part of a company proudly certified as a 'Great Place to Work' (Germany only).
Statkraft offers competitive terms of employment and benefits schemes, and we're a trusted employer that puts the safety of our people first. We believe that a safe and healthy working environment is a matter of choice, not chance.  
Statkraft manages critical infrastructure and services in several countries. The applicant must be eligible for security clearance and authorisation.   
Bedrift

Statkraft AS

Søknadsfrist

30.05.2022

Bransje:

Kraftproduksjon

Utdanningskrav:

Påkrevet

Arbeidserfaring:

Ønskelig

Adresse:

0283, OSLO
OSLO
Norge

Antall stillinger:

1

karriere-kode:

4559338

Oppdatert 12.04.2022