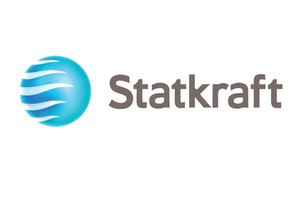 Bedrift

Statkraft AS

Søknadsfrist

22.05.2022

Sted:

OSLO

Stillingstype:

Dag

Bransje:

Kraftproduksjon

Utdanningskrav:

Påkrevet

Arbeidserfaring:

Ønskelig

Fylke:

OSLO

Arbeidssted:

OSLO

Land:

NO

Antall stillinger:

karriere-kode:

4581525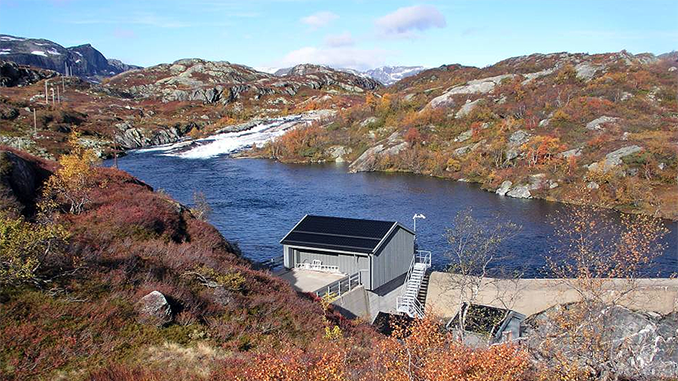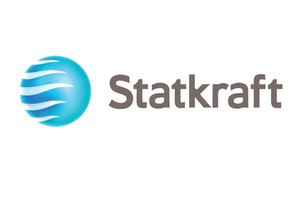 Statkraft AS
Dam and Civil Engineer
Kraftproduksjon
Are you familiar with Dam and Waterways and want to work in an international company within renewable and green power production?
Statkraft have recently implemented a strategy for its classified Dams and Waterways where Statkraft utilise a risk-based approach in conjunction with state-of-the-art engineering ensuring that Statkraft's dam and appurtenant works satisfy the highest standards. To ensure that Statkraft can achieve our Strategy we need additional resources. We are looking for people with experience and/or desire to work with all types of dams and appurtenant structures and with different climatic and geological challenges in Norway as well as globally.
Why Statkraft?
Statkraft is Europe's largest producer of electricity from hydropower in Europe. As a major player in the energy wholesale market, we are developing green power solutions for renewable energy producers and companies from trade and industry. We support our customers on the way to a 100% renewable electricity supply
But there's more work to be done – that's why we need you to join our team with passionate dam experts.
Your role
As a part of Statkraft Competence Hub within Dams and Waterways, will be to take part in a strong professional team with following main tasks:
You will contribute to strategic coordination and management of Statkraft's dam portfolio
Support Statkraft's dam and waterway strategy
Involved in contributing to effective governance
Driver for new technologies in the field of Dam, waterways and Civil engineering
Be a Technical expert supporting projects globally
You will give technical support in M&A's​
Work in close cooperation with other regions in Norway and the Dam safety officers (VTAs)
Contribute to further improve instrumentation for dam surveillance and data collection.
Your profile:
A passion for Dam and Waterway safety
MSc/BSc in civil engineering or equivalent
Experience in fields related to Dam and Civil engineering
Experience with Concrete Structures
Excellent communication skills in one of the Scandinavian languages and English, both orally and in writing
Experiences with hydrology, hydraulics, mechanical and embankment dams and advantage
Experience with working with the Norwegian dam regulations
Work in close cooperation with other regions in Norway and the Dam safety officers (VTAs)
Desire to obtain NVE approval either as responsible engineer or VTA
Analytical mindset
Knowledge of GIS and databases
High integrity and ethical values
Strong HSSE understanding and commitment
Experiences in these areas are also useful in your role:
Ability to add value through continuous improvement
Commercial mindset
Active communicator with good networking skills and an agile approach
A track record working with emerging technologies, e.g ROV, Drones etc
What we offer
A career with Statkraft is a career filled with purpose – meaning that every employee is not just making a living, they are making a real difference to the planet, our communities and the future. Together, we work on the front lines of changing the game for renewable energy. From hydrogen development to algorithmic trading and everything in between. We have 125 years of unrivalled expertise in creating the technologies that put ecosystems, communities and our environment first. With us, you'll shape a career that is truly forward-facing with many amazing opportunities and offerings to match. This includes:
Professional and personal development in Europe's leading company within renewable energy
A positive and including work environment characterised by competence, responsibility and innovation
A diverse workplace with respect to gender, age and cultural background
Competitive terms of employment and excellent benefit scheme
The chance to grow your career alongside a truly global network of experts, leaders, specialists and graduates from different countries and backgrounds
Workplace: Primarily Oslo, but other locations can also be relevant for this position.
The role does require flexibility in terms of traveling to provide local support in country and/or at site for shorter or longer periods.
Statkraft manages critical infrastructure and services in several countries. The applicant must be eligible for security clearance and authorisation.
Interested? Please apply via the provided link. For more information of the position, please contact Vice President Civil department – Robin Wood mobile +47 97002928.
Bedrift

Statkraft AS

Søknadsfrist

22.05.2022

Sted:

OSLO

Stillingstype:

Dag

Bransje:

Kraftproduksjon

Utdanningskrav:

Påkrevet

Arbeidserfaring:

Ønskelig

Fylke:

OSLO

Arbeidssted:

OSLO

Land:

NO

Antall stillinger:

karriere-kode:

4581525