Bedrift

Kongsberg Gruppen

Søknadsfrist

30.11.2023

Bransje

Holdingselskaper

Utdanningskrav

Påkrevet

Arbeidserfaring

Ønskelig

Adresse

, Dunfermline
Scotland
search.country.UNITED KINGDOM

Antall stillinger

1

karriere-kode

5428590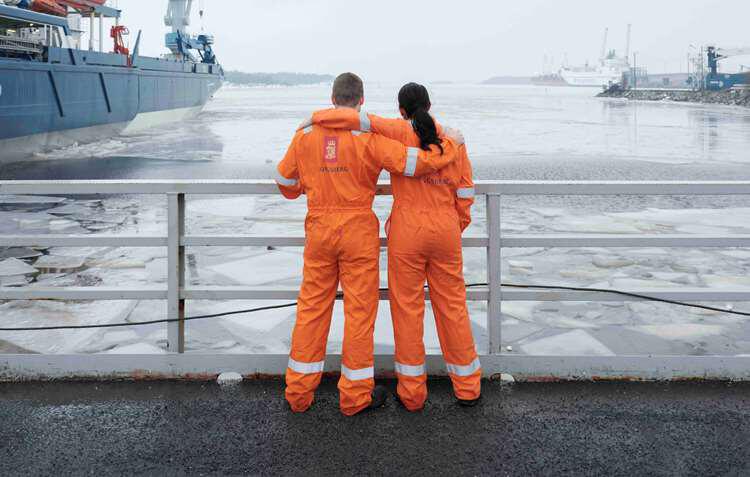 Kongsberg Gruppen
Cost Estimator
Holdingselskaper
An exciting opportunity has arisen for a Cost Estimator role based at our site in Dunfermline. In this role, working in collaboration with engineers and buyers, you will prepare estimates and be able to identify cost factors, such as production time and materials. You will be able to read drawings and technical documents and utilise our computer software to calculate estimates. You will have an innovative approach to work, being able to support the business in coming up with ways to make a product more cost effective or profitable, and work with sales managers to provide relevant cost and pricing information.
Craft a sustainable future. Protechting People and Planet shapes our processes.
Responsibilities
Prepare and update cost schedules in accordance with Company Procedures and guidelines issued by the Head of Finance, with the objectives of maximum accuracy and minimum turnaround time.
Process quotes for spares, submit offers to customers and maintain cost database as per standard Bills of Materials (BOM's).
Maintain up to date cost data for standard products, such that material costs (raw material, manufactured and BOF) are within validity.
Supply cost data support to engineering team members during exploration of concept and design alternatives to develop lower cost solutions.
Supply cost data support for guarantee or insurance claims.
Co-ordinate standard methods of handling all data types within the Estimating Team and with the Aftermarket Team.
Liaise with Manufacturing / Purchasing team to seek out alternative sources of supply and / or methods of manufacture.
Provide estimating information to Sales team.
Liaise with authorized auditing personnel as required.
Undertake training to update or improve necessary skills required to improve the company's methods and techniques of estimating.
Other designated tasks as required
Qualifications and experience
Full understanding of Microsoft Excel and word
Estimating understanding or experience would be desirable
Great attentional to detail
Excellent communication skills
Good numeracy skills
Engineering background preferred
Interrogation of information and maintaining of cost data within company ERP system
You are able to
act on own initiative, make things happen and accept responsibility for the results
focus on bottom-line results, identify potential risks and monitor the financial impact of own activities
understand the organization's informal rules and structures and utilize political processes effectively to get things done
use a methodical and systematic approach, plan ahead, define clear priorities and allocate resources effectively
communicate in a clear, precise and structured way
co-operate well with others, share knowledge, experience, information and support others in the pursuit of team goals

KONGSBERG's strength is in unity. Diverse minds, protechting people and planet, drive innovation worldwide.
What we can offer
An inspiring and safe work environment
Professional development and career opportunities
Competitive terms including attractive insurance policies and pension schemes
We offer the possibility to work with sustainable and exciting solutions for the future
Work location
Dalgety Bay, Dunfermline
Point of contact
Charlie Kerr, Spares Manager
Kongsberg Maritime is a technology pioneer, enabling a more sustainable future for our oceans. Our zero-emission integrated technologies advance the maritime industry and solve our customers' toughest problems. With unmatched competence, domain knowledge, innovation, and market reach, we are the trusted maritime partner. Headquartered in Kongsberg, Norway, the company has manufacturing, sales and service facilities in 35 countries.
Our Global Customer Support division is responsible for Kongsberg Maritimes services, upgrades and support in the aftermarket. Our 2300 employees are present in 35 different countries around the world. During the operational lifetime of more than 30.000 installations, we ensure cost-efficient delivery of services, upgrades and spare parts in order to secure availability and predictability to our customers.
KONGSBERG is a leading global technology group. Throughout our proud two hundred year history, we have continuously advanced, applying innovative solutions to the needs of our customers, partners and society at large. We believe diversity is our strength. By fostering an inclusive and diverse culture we nurture and ensure space for different perspectives and ideas. We work determined to mature and improve our ability to utilize our diversity and culture of differences to create positive business results.
Protechting people and planet
Bedrift

Kongsberg Gruppen

Søknadsfrist

30.11.2023

Bransje

Holdingselskaper

Utdanningskrav

Påkrevet

Arbeidserfaring

Ønskelig

Adresse

, Dunfermline
Scotland
search.country.UNITED KINGDOM

Antall stillinger

1

karriere-kode

5428590