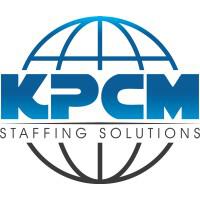 Bedrift

KPCM AS

Søknadsfrist

Snarest

Stillingsfunksjon

Ingeniør

Heltid/Deltid

Heltid

Ansettelsesform

Prosjekt

Bransje

Oljeindustri

Utdanningskrav

Teknisk fagskole

Arbeidserfaring

2-5 år

Ønsket Språk

English, Norwegian

Adresse

4020, STAVANGER
STAVANGER
Norge

Antall stillinger

1

Kompetanseområder

Administration

Cost & Planning

Management

Mechanical

Offshore

karriere-kode

4734842

Oppdatert 23.11.2022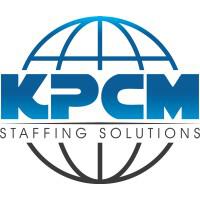 KPCM AS
Looking for new opportunities? We are hiring a Completion Engineer!
Completion Engineer (00280)
Oljeindustri
We are on behalf of our client urgently looking for a Completion Engineer for a project in Stavanger, Norway.
Responsibilities and tasks:
Discipline responsible completion engineer for the ELN Project
Define MC packages according to governing documents
Follow-up completion with offshore - Provide input to completion boundaries
Coordinate and follow-up MC at suppliers
Follow-up completion through all project phases
Follow-up plan and cost for completion activities
Follow-up ATS for commissioning
Qualifications & personal attributes:

Master, Bachelor Degree or technical vocational school
Engineer with minimum 3 years' experience or practice equivalent to this within commissioning, preferably certificate of completed apprenticeship
Offshore field experience
Good knowledge of working procedures in all disciplines
Experience with Mechanical Completion and Execution (commissioning) from Maintenance / Modification Projects Performance-oriented
Good cooperative skills responsibility
Ability to drive work processes and coordinate activities
Valid offshore and health certification
Good communicative skills in Norwegian and English
Be able to work in team and see other disciples needs and addictions
Experience with using MIPS
Experience with using PIMS CMS is desirable
Good communicative skills in Norwegian and English
To be considered for this position you must have a valid work permit in Norway (or being located within the EU).
Duration:
Start date: ASAP
End date: 01.03.2023
Job ID: 00280
Bedrift

KPCM AS

Søknadsfrist

Snarest

Stillingsfunksjon

Ingeniør

Heltid/Deltid

Heltid

Ansettelsesform

Prosjekt

Bransje

Oljeindustri

Utdanningskrav

Teknisk fagskole

Arbeidserfaring

2-5 år

Ønsket Språk

English, Norwegian

Adresse

4020, STAVANGER
STAVANGER
Norge

Antall stillinger

1

Kompetanseområder

Administration

Cost & Planning

Management

Mechanical

Offshore

karriere-kode

4734842

Oppdatert 23.11.2022