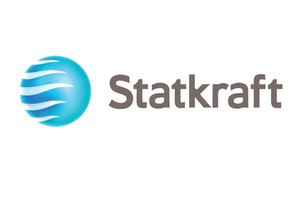 Bedrift

Statkraft AS

Søknadsfrist

20.05.2022

Stillingstype:

Day

Bransje:

Kraftproduksjon

Utdanningskrav:

Påkrevet

Arbeidserfaring:

Ønskelig

Adresse:

, New Delhi, India
Delhi
search.country.INDIA

Antall stillinger:

1

karriere-kode:

4607501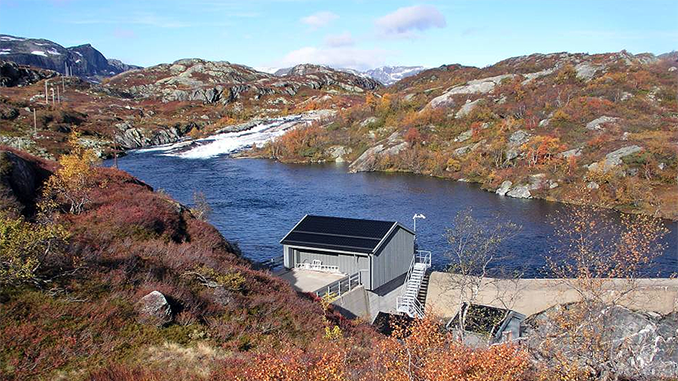 Utgått annonse
Søknadsfristen for denne jobbmuligheten er passert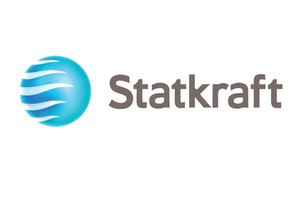 Statkraft AS
Company Secretary
Kraftproduksjon
Company Secretary
New Delhi | Full Time
As part of the Norwegian state owned Statkraft Group, Statkraft has been in India since 2004 and was the first foreign investor in Indian hydropower sector. The objective is to become a significant renewable energy independent power producer in India over the next few years.
Why Statkraft?
Statkraft has been making clean energy possible for over a century. That's what we offer. 125 years of unrivalled expertise in supplying the world with what it needs most. We envision a world that runs entirely on renewable energy. Because in the fight against climate change, we don't see renewable energy as part of the solution – we believe it must be the solution. With us, you'll shape a career that is truly forward-facing with many amazing opportunities and offerings to match.
But there's more work to be done – that's why we need you to join us.
As a Company Secretary you will report to the Head of Legal, India and be responsible to handle end to end secretarial compliances for the Power Companies/Group Companies in Statkraft, aligned with the group practices in cost effective manner and to advise to the group on various day to day transactions from corporate law and governance perspective. More specifically:
1. Ensuring end to end statutory compliances of applicable Corporate Laws including Companies Act, 2013, FEMA, RBI regulations etc.
Identifying and ensuring end to end Secretarial compliances including compliances under the provisions of the Companies Act, 2013, FEMA, FDI Guidelines, RBI, Banking regulations, Identifying various compliance requirements (event based / periodic / due to amendments in statutes etc.) and pro-actively advising other functions / departments to ensure compliances.
Timely filing of all applicable statutory forms, returns, documents with various statutory agencies e.g. MCA, RBI, and other statutory authorities.
Timely Maintenance of various records and registers under various provisions of the Corporate Laws.
Ensuring effective correspondence/replies to various Statutory Authorities on various issues as may come up.
Advising management and handling various statutory provisions and strategic and complex transactions e.g. fund utilizations, Issue of Capital, interim and final dividend payouts, change in directors, related party transactions, inter-corporate loans, guarantee or investments, deposits, Change in MOA & AOA, Charges, Managerial Remuneration, funding, CSR, ESOPs etc
Handling funding related activities for the project companies from external banks, financial institutions
2. Managing Board and Committee Meetings
Identifying, compiling, drafting and finalizing agenda, notices and minutes for board, shareholders and committee(s) meetings.
To ensure the attendance and availability of Directors, issuing notices, agenda, drafting Minutes etc.
Providing inputs before and after the meeting to enable other departments to ensure necessary business decisions are taken and implemented.
Resolutions by circulation between two board meetings to ensure speedy business requirement;
3. Internal and External customers
Representation before various regulatory bodies including ROC, MCA, RD, RBI, Bankers, NSDL, CDSL etc.
Managing and coordinating with board members, Internal auditors, statutory auditors, secretarial auditors, RTA etc. on various audits, certifications and other day to day matters.
Interaction with board members, group directors, peers and other functions / departments on various complex strategic and operational issues, responding to their queries etc.
Supply of various information to internal and external customers e.g. operational resolutions, authorizations, directors' details, Related Parties, capital history, corporate restructuring history etc.
4. Policy, Governance, Annual Reports and Others
Drafting, implementing and ensuring compliance of various policies;
Implementing various best process and governance practices;
Drafting Annual Reports for unlisted entities and related compliances
5. Other Assignments
Such other assignments as may come up from time to time.
About you:
We look for experienced personnel with the essential skills to future-proof our business and renewable energy solutions. That includes:
Certified Company Secretary
At least 8-10 years' of relevant experience as a Company Secretary
Law degree would be an added advantage.
Personal Attributes
Strong approach to safe working practices (essential)
Excellent communication skills, fluent written and spoken English (essential)
Positive, can-do attitude
Ability to work both independently and as part of a team
Able to respond to changing priorities and emergent issues
Stakeholder management capabilities including grievance mechanism.
Enthusiasm for personal development
Strong problem-solving skills
Computer skills for writing reports, reporting progress and analysing data
Passion, Accountability, Collaboration, Excellence
What we offer
A career with Statkraft is a career filled with purpose – meaning that every employee is not just making a living, they are making a real difference to the planet, our communities and the future. Together, we work on the front lines of changing the game for renewable energy. From hydrogen development to algorithmic trading and everything in between. We have 125 years of unrivalled expertise in creating the technologies that put ecosystems, communities and our environment first. With us, you'll shape a career that is truly forward-facing with many amazing opportunities and offerings to match. This includes:
Unlimited learning opportunities at various levels of the organisation including LinkedIn Learning and inspiring leaderships program.
The chance to grow your career alongside a truly global network of experts, leaders, specialists and graduates from different countries and backgrounds.
The opportunity to work somewhere with pride, and to be able to honestly say "My work is contributing to saving the planet".
A work culture that puts emphasis on the individual, offering flexible working
Statkraft offers competitive terms of employment and benefits schemes, and we're a trusted employer that puts the safety of our people first. We believe that a safe and healthy working environment is a matter of choice, not chance.
Expected start date: As soon as possible
Location: New Delhi
Contacts: Seema Amithkumar
Last date to submit applications: 20.05.2022
Bedrift

Statkraft AS

Søknadsfrist

20.05.2022

Stillingstype:

Day

Bransje:

Kraftproduksjon

Utdanningskrav:

Påkrevet

Arbeidserfaring:

Ønskelig

Adresse:

, New Delhi, India
Delhi
search.country.INDIA

Antall stillinger:

1

karriere-kode:

4607501