Bedrift

KappAhl AS

Søknadsfrist

05.07.2022

Stillingstype:

Day

Bransje:

Holdingselskaper

Utdanningskrav:

Påkrevet

Arbeidserfaring:

Ønskelig

Adresse:

, Göteborg
Västra Götaland
search.country.SWEDEN

Antall stillinger:

1

karriere-kode:

4658753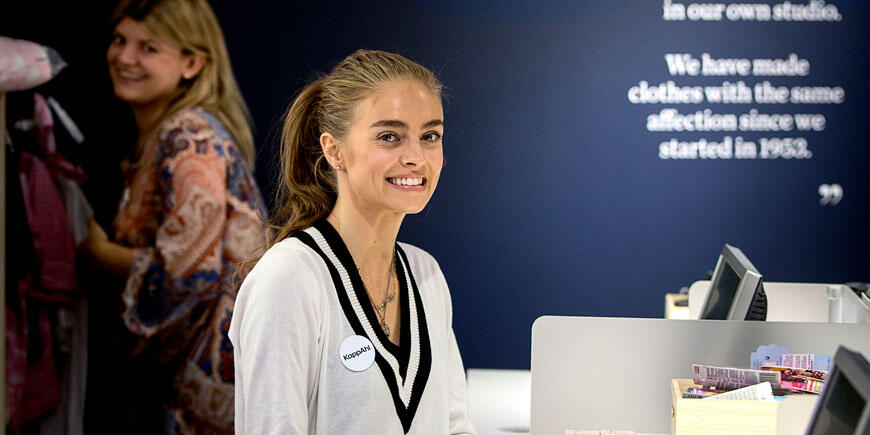 KappAhl AS
Communicator with intranet and web focus
Holdingselskaper
Welcome to workdays filled with development, creativity, and fantastic colleagues. We are now recruiting a communicator with intranet and web focus. Do you want to be part of Kappahl, a place to belong? Apply today!
We are now looking for a communicator with intranet and web focus for our communications team. The position is a temporary contract for approximately 6 months.
We offer you
As a communicator with us, you will work both strategically and operationally with intranet and web communication and governance. You will also work with other types of ongoing communication tasks.
You manage our intranet and the corporate parts of our external website, coordinate and support editors, and plan, produce and publish content on intranet and web. You also work with other types of ongoing communication tasks and communication support for the business.
In your role, you work closely with other communicators in the communications department, IT, development team, editors and subject matter experts in the organization. You also collaborate with Kappahl's online team for our external website.
Your profile
We are looking for you who have:
• Qualified training in the field of communication and information.
• Current experience of operational communication work, where work with intranet and/or web has been an important part.
• Good knowledge of Swedish and English and the ability to express yourself well in speech and writing on the web.
• Knowledge of text structure and editing for the web, usability, SEO, CMS for web publishing, image management and web analysis.
Your personality
The role involves many points of contact, which requires you to be communicative, responsive, and work well with other people. You are a calm, driven, and social person who thrives in a workday with varying challenges. You have a good ability to complete your tasks and you are a star in keeping order.
Are you interested?
The position is full-time and a temporary contract for approximately 6 months. Start as soon as possible, placement at our head office in Mölndal.
We look forward to your application by 5 of July, via www.kappahl.se > Lediga jobb.
We apply continuous selection in this recruitment process, which means that we might close the process before the set ending date. If this position is of interest – please do not wait to send us your application!
Contact
If you have any questions regarding this position, you are more than welcome to contact Mikaela Månsson, communicator, mikaela.mansson@kappahl.com.
Bedrift

KappAhl AS

Søknadsfrist

05.07.2022

Stillingstype:

Day

Bransje:

Holdingselskaper

Utdanningskrav:

Påkrevet

Arbeidserfaring:

Ønskelig

Adresse:

, Göteborg
Västra Götaland
search.country.SWEDEN

Antall stillinger:

1

karriere-kode:

4658753