Bedrift

DFDS AS

Søknadsfrist

31.12.2022

Stillingstype

Day

Utdanningskrav

Påkrevet

Arbeidserfaring

Ønskelig

Adresse

, IJmuiden
Noord-Holland
search.country.NETHERLANDS

Antall stillinger

1

karriere-kode

4769456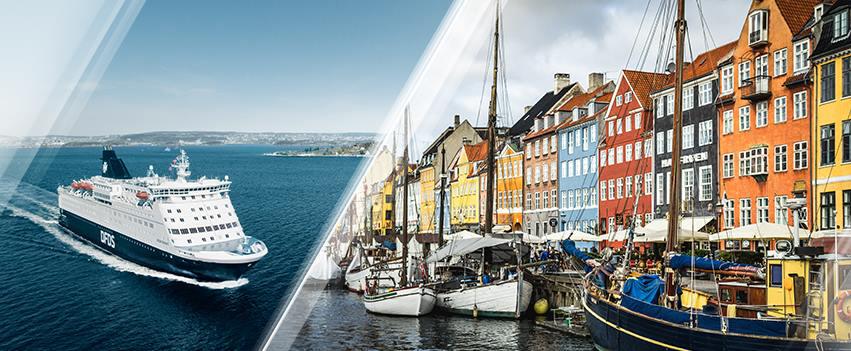 DFDS AS
Campaign Specialist
DFDS provides shipping and transport services in Europe, generating annual revenues of EUR 1.8bn. To over 8,000 freight customers, we deliver high performance and superior reliability through shipping & port terminal services, and transport & logistics solutions. For six million passengers, we provide safe overnight and short sea ferry services. Our 8,200 employees are located on ships and in offices across 20 countries. DFDS was founded in 1866, is headquartered in Copenhagen, and listed on Nasdaq Copenhagen.
Campaign Specialist For our continental Campaign Marketing team we are now recruiting a Campaign Specialist . The ideal candidate understands how to create appealing content and has good knowledge of the travel market, has a broad understanding of digital marketing and can manage multiple projects at the same time. We offer a dynamic position in a multi-disciplined marketing team with high focus on producing engaging content and campaigns. The role will be based in IJmuiden (NL).
Role description:
A multi-disciplined role in the Campaign Marketing function.
Leading marketing initiatives and campaigns.
Write copy that is accurate, supports SEO requirements and is suitable for the target market / personas / audiences.
Work with agencies and in house designers creating digital content for all DFDS channels e.g. blog posts, email, podcasts, text for graphics.
Provide language and cultural support across wider organization.
Profile: Skills, experience, education
3-4 years experience in content marketing role (or similar).
Excellent copywriting skills, particularly for web, emails, advertising and social.
Experience in writing SEO friendly content.
Excellent English and Dutch language skills.
Experience in PR.
Excellent communication and organisational skills.
Knowledge of working Agile.
Basic understanding of project management.
Marketing, Creative, Language or Business degree or professional qualification is desirable.
What do we offer?
Being part of a success
Openness
Dynamic, fun and changing working environment
Diversity - both in business, job functions and colleagues
A company grounded in history
High focus on employee engagement
Free travel (on all our routes)
Discount in our On Board (Duty Free) Shops
For this role specifically you become part of our international, high-performance marketing team in the most exciting industry there is. When working full-time you have 28 holidays, a premium free pension, your own phone and laptop and are able to work flexible hours, partly from home.
Are you interested? If you find the job interesting and you fulfil the expactations, please submit your CV and application in English either trough the apply button or email to dfds.job.nl@dfds.com. We will evaluate applications on an ongoing basis. All applications will be treated confidentially.
Bedrift

DFDS AS

Søknadsfrist

31.12.2022

Stillingstype

Day

Utdanningskrav

Påkrevet

Arbeidserfaring

Ønskelig

Adresse

, IJmuiden
Noord-Holland
search.country.NETHERLANDS

Antall stillinger

1

karriere-kode

4769456