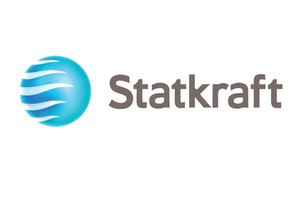 Bedrift

Statkraft AS

Søknadsfrist

31.01.2022

Sted:

OSLO

Stillingstype:

Day

Bransje:

Energi- og vannforsyning

Utdanningskrav:

Påkrevet

Arbeidserfaring:

Ønskelig

Fylke:

OSLO

Arbeidssted:

OSLO

Land:

NO

Antall stillinger:

karriere-kode:

4211574

Oppdatert 19.01.2022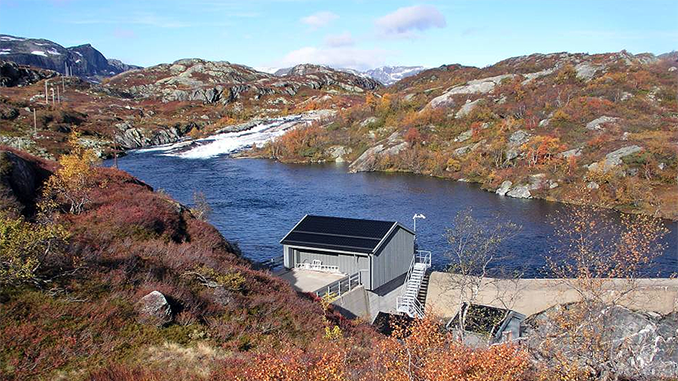 Utgått annonse
Søknadsfristen for denne jobbmuligheten er passert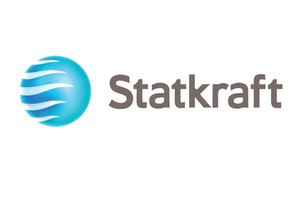 Statkraft AS
Assistant Project Manager
Energi- og vannforsyning
Assistant Project Manager, County Cork or County Meath, (Fixed Term Contract)
If you have Project Management experience in supporting the delivery of Solar Energy Projects then you can start a career that helps to solve the climate crisis, with Statkraft.
The Assistant Project Manager supports the business by supporting the Project Manager's with all aspects of the delivery of Statkraft's Engineer, Procure or Construct solar portfolio in Ireland, meeting the contracted schedules and specifications within the agreed budget, whilst always fulfilling the company's requirements in relation to health and safety, environmental, and quality compliance.
Realise the potential of renewable energy. Make a positive impact on our planet.
Why Statkraft?
Statkraft has been making clean energy possible for over a century. That's what we offer. 125 years of unrivalled expertise in supplying the world with what it needs most. Because in the fight against climate change, we don't see renewable energy as part of the solution – we believe it must be the solution. With us, you'll shape a career that is truly forward-facing with many amazing opportunities and offerings to match.
But there's more work to be done – that's why we need you to join us.
Working in The Project Delivery Unit:
Whether you use your engineering skills to optimise our projects, increase output from our assets, or design tomorrow's renewable energy solutions – you'll be at the forefront of leading the shift to renewable energy. Work with some of the most advanced technologies. Face the most challenging engineering projects in the industry. Connect and collaborate with colleagues across our seven markets.
As an Assistant Project Manager in the Solar Delivery Team, you'll:
• Work together with the project managers support the Development team with getting the projects through Statkraft's decision gate process.
• Compile and summarise the pre-construction project information with the project managers.
• Support the generation of the Construction phase Health, Safety and Environment (HSE) plans before construction including the traffic management plan, site compound layout and environmental management plan
• Track the project spend against budgets and maintain accurate cost forecasts with the project manager.
• Support the project manager and contract manager with the subcontractor payment milestones ensuring that all the evidence is in place before it goes to the quality team to review.
• Support the quality management team with the assessment of the quality assurance evidence from the installation contractors.
• Compile and organise all project final documentation for handover of the project into operation.
• Support the project managers with the generation of the lessons learnt review at the end of the project and co-ordinate close-out and archiving of completed projects.
• Ensure at all times that Health and Safety, Environment, and Quality compliance is the top priority at all stages in project delivery.
About you:
We are looking for recent graduates with the essential skills to future-proof our business and renewable energy solutions. That includes:
Required Experience:
• Recent Engineering level at Degree or master's level. Ideally within renewable technology
• Experience in project management of construction projects would be a considerable advantage.
English language fluency is essential.
Experiences in these areas are also useful in your role:
• An understanding of construction health & safety regulations in Ireland is desirable
• IT Skills which includes knowledge in of a range of software packages such as Microsoft Word, Excel, PowerPoint and Outlook
You have a natural tendency to have:
• A keen interest in renewable technologies and the industry.
• Excellent organisational and time management skills with the ability to work on your own initiative.
• Honest, discreet and reliable.
• At Statkraft, we're always looking for people with great social and communication skills. People who love to lead, teach and help others learn.
Please note: The site location for the role is County Meath but there will be ad hoc requirements to attend our office based in Cork City. We are open to candidates from both locations as long as they are able to travel for the role.
What we offer:
A career with Statkraft is a career filled with purpose – meaning that every employee is not just making a living, they are making a real difference to the planet, our communities and the future. Together, we work on the front lines of changing the game for renewable energy. From hydrogen development to algorithmic trading and everything in between. We have 125 years of unrivalled expertise in creating the technologies that put ecosystems, communities and our environment first. With us, you'll shape a career that is truly forward-facing with many amazing opportunities and offerings to match. This includes:
● Unlimited learning opportunities at various levels of the organisation including Linkedin Learning and inspiring leaderships program like IMD
● The chance to grow your career alongside a truly global network of experts, leaders, specialists and graduates from different countries and backgrounds
● The opportunity to work somewhere with pride, and to be able to honestly say "My work is contributing to saving the planet"
Statkraft offers competitive terms of employment and benefits schemes, and we're a trusted employer that puts the safety of our people first. We believe that a safe and healthy working environment is a matter of choice, not chance.
Statkraft manages critical infrastructure and services in several countries. The applicant must be eligible for security clearance and authorisation.
Bedrift

Statkraft AS

Søknadsfrist

31.01.2022

Sted:

OSLO

Stillingstype:

Day

Bransje:

Energi- og vannforsyning

Utdanningskrav:

Påkrevet

Arbeidserfaring:

Ønskelig

Fylke:

OSLO

Arbeidssted:

OSLO

Land:

NO

Antall stillinger:

karriere-kode:

4211574

Oppdatert 19.01.2022