Bedrift

KappAhl AS

Søknadsfrist

28.09.2022

Stillingsfunksjon

IT

Stillingstype

Day

Bransje

Holdingselskaper

Utdanningskrav

Påkrevet

Arbeidserfaring

Ønskelig

Adresse

, Göteborg
Västra Götaland
search.country.SWEDEN

Antall stillinger

1

karriere-kode

4757262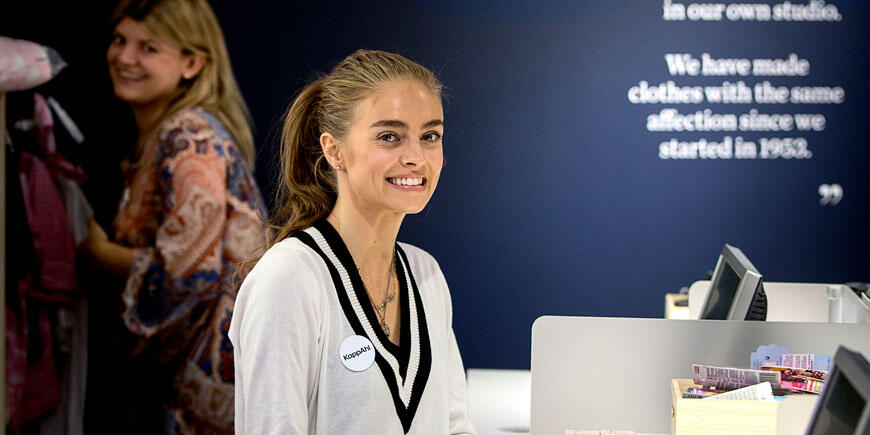 KappAhl AS
Application Technician
Holdingselskaper
Kappahl is growing – join us on our digitalization journey that will give Kappahl access to the latest technology and equip us for the future. We are now looking for a new colleague to join our fantastic Workplace team!
We offer you
We have gathered everything from software development, traditional operations and project/business development under one department – the IT department. Working with IT at Kappahl provides a fun mix of technology and fashion retail in a very creative environment. You will be involved in driving Kappahl's core business forward as opposed to just being a delivery department, helping to implement a way of working that leads to the realization that Kappahl is no longer just a fashion company but also a technology company.
As an Application Technician in Kappahl's IT department, you are part our Workplace team and ensure that workplace applications meet the requirements, resolve client issues and support the core workplace IT equipment and productivity software. You also act as a subject matter expert on workplace technologies such as Office365. You work together in a team to help colleagues from all parts of the company and simplify their everyday lives and move Kappahl forward!
Your profile
We believe that you are as passionate about technology as you are about human encounters. We are looking for you who have at least three years of experience as a system administrator or similar background – with good experience from Microsoft products, such as Office 365, Windows Server and ActiveDirectory. If you have experience working in mixed environments with both Mac and PC, it's a merit! As an Application Technician in the Workplace team you are often the link between our technical platform and the users.  It is important that you are pedagogical and can support your colleagues in the use of new tools during our digitalization journey. You also need to be able to create an accurate picture of the problem and actively search for possible solutions and perform ongoing maintenance. You have mastered Swedish and English in both speech and writing.
You recognize yourself in our values – Inclusive, Courageous and Joyful!
Are you interested?
The position is a permanent employment with placement at our Head Office in Mölndal. Kappahl wants to be A Place To Belong therefore we work with a hybrid working environment. This means you can work remotely if it is suitable for your work schedule.
Kappahl celebrate diversity and strive to eliminate all forms of discrimination. We are committed to creating an inclusive environment for all employees and candidates.
You apply easily by answering a few questions and attaching your CV (please refrain from sending us your personal letter). We apply continuous selection. We look forward to your application as soon as possible, but no later than the 28th of September, via www.kappahl.se/lediga-jobb.
If you have protected identity, please contact hr@kappahl.com, and you will get help with submitting your application. 
#LI-Hybrid
Bedrift

KappAhl AS

Søknadsfrist

28.09.2022

Stillingsfunksjon

IT

Stillingstype

Day

Bransje

Holdingselskaper

Utdanningskrav

Påkrevet

Arbeidserfaring

Ønskelig

Adresse

, Göteborg
Västra Götaland
search.country.SWEDEN

Antall stillinger

1

karriere-kode

4757262