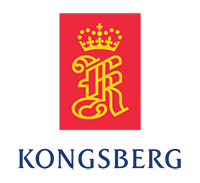 Bedrift

Kongsberg Gruppen

Søknadsfrist

06.07.2022

Stillingsfunksjon:

Engineering (all disciplines)

Stillingstype:

Day

Bransje:

Holdingselskaper

Utdanningskrav:

Påkrevet

Arbeidserfaring:

Ønskelig

Adresse:

3616, KONGSBERG
KONGSBERG
Norge

Antall stillinger:

1

karriere-kode:

4674419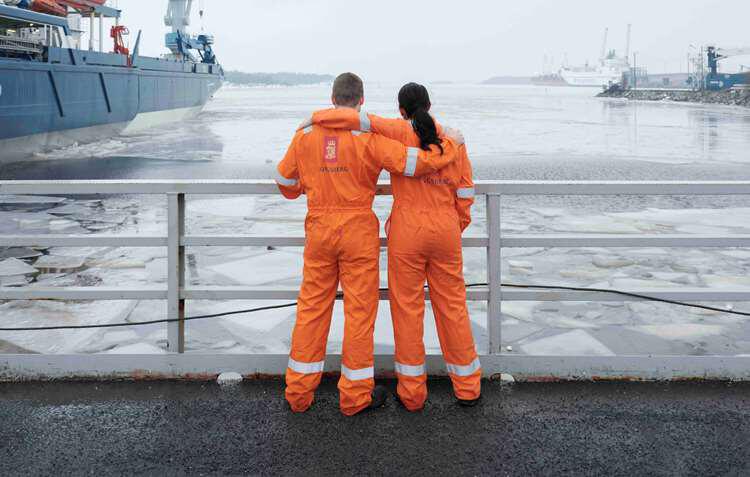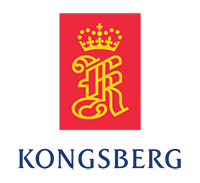 Kongsberg Gruppen
Application Engineer
Holdingselskaper
An exciting opportunity has arisen as Application Engineer – Energy Products – Engineering To Order (ETO), reporting to the ETO Manager in the Energy department. In this role, your main responsibility will be to help our customers reach the green shift in shipping by electrifying their vessels. So how will you do that? Through integrating energy products and ensuring optimal vessel operation profile.
As application engineer you will work in close collaboration with internal and external stakeholders to make sure that we meet our customers expectations and deliver with quality. You will be responsible for the application software in drives deliveries. You will configure the project specific software based on the standard building blocks.
To succeed in this role we think you need a strong collaborative mindset, be an effective communicator, providing domain area expertise towards colleagues and customers.
Key Accountabilities
Responsible for project application software of marine drives
Handle project interfaces of marine drives in close collaboration with ETO project engineer
Available to advise- and support service, commissioning, and aftermarket on application software
To act as an integrator of application software, between drives development team and delivery project
Ensure high-quality product technical documentation
Qualifications and Experience
Bachelor degree or technical education within electrical engineering and/or other relevant fields
Experience with variable frequency drives
Knowledge in PLC application programming
Experience with marine regulations of electrical installations is a plus
Good written and oral communication skills in English
This employment may require security clearance by the Norwegian National Security Authority. For more information visit www.nsm.no.
You are able to
adhere to company rules and procedures and execute plans with commitment and determination
use a methodical and systematic approach, plan ahead, define clear priorities and allocates resources effectively
analyze complex issues and problems and come up with rational judgments
demonstrate specialist knowledge and expertise in own area
produce fresh and imaginative ideas and solutions
co-operate well with others, share knowledge, experience, information and support others in the pursuit of team goals
What we can offer you
An opportunity to be part of a transformative experience within Kongsberg Maritime, gearing up for the future of smart electrification
An international, dynamic and innovative workplace where you are encouraged to share your knowledge
A collaborative environment interfacing with several different departments and functions
Competence development within multiple fields and disciplines
We have flexible work hours and holiday arrangements in addition to a good pension and insurance scheme
Work location
Godvik, Bergen
Point of contact:
Lead Engineer, Drives – Fredrik Hausvik Vatshelle, +47 902 77 058
Manager EtO – Kjell Kristian Gustavsen, +47 464 17 125
Kongsberg Maritime, a subsidiary of KONGSBERG, is a global marine technology company, providing innovative and reliable technology solutions for all marine industry sectors including: merchant, offshore, subsea and naval. Headquartered in Kongsberg, Norway, the company has manufacturing, sales and service facilities in 34 countries. Kongsberg Maritime is part of KONGSBERG, an international, knowledge-based group delivering high-technology systems and solutions to clients within the oil and gas industry, merchant marine, defence and aerospace
Our Integrated Solutions Division is responsible for product and technology development, supply chain operations and project delivery for all Kongsberg's Automation, Bridge Systems and Electro products and solutions. Our Energy Products business unit provides a complete portfolio of switchboards, electric drives, batteries with a unique approach to energy management and integration with overall vessel control. We aim to pave the way for more efficient operation and design of the energy system.
At Kongsberg, we believe in tackling challenging problems and delivering extreme performance for extreme conditions. We do that through excellent products and services developed for delivering the greatest benefits to our customers.
WORLD CLASS – through people, technology and dedication
Bedrift

Kongsberg Gruppen

Søknadsfrist

06.07.2022

Stillingsfunksjon:

Engineering (all disciplines)

Stillingstype:

Day

Bransje:

Holdingselskaper

Utdanningskrav:

Påkrevet

Arbeidserfaring:

Ønskelig

Adresse:

3616, KONGSBERG
KONGSBERG
Norge

Antall stillinger:

1

karriere-kode:

4674419