Bedrift

Kongsberg Gruppen

Søknadsfrist

26.03.2023

Bransje

Holdingselskaper

Utdanningskrav

Påkrevet

Arbeidserfaring

Ønskelig

Adresse

, Croatia
Istarska
search.country.CROATIA

Antall stillinger

1

karriere-kode

5068385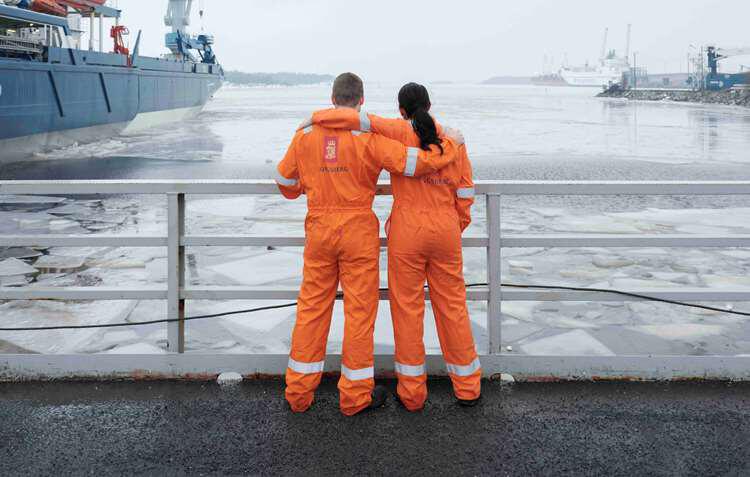 Kongsberg Gruppen
ALGORITHMS DEVELOPER
Holdingselskaper
ALGORITHMS DEVELOPER
At Kongsberg, we believe that we can achieve world class solutions through dedicated people and continuous improvement of or our technology. We have a commitment in Sustainable Development Goals and for us, the oceans and marine resources are important. We therefore strive to develop products with reduced emission and damage to life below water. We believe in a workplace characterized by diversity and together we can create a work environment that brings the best out of everyone. We are very positive that you want to contribute to our development, and that you want to develop within Kongsberg.
Are you looking for an exciting position in the marine business where you can use your interest in algorithm development and programming? This is a unique opportunity to work with maintenance and development of the in-house developed software PropCalc, our system used for sales, design and engineering of ship propulsion equipment.
You will join a small effective, dedicated and solution-oriented team where you should find it stimulating to face situations with no obvious answers or solutions, and where your creativity and problem-solving skills is challenged. It's essential that you can contribute in an analytical, precise, and creative way without losing focus on delivery.
As Algorithms Developer your work has a wide range of straight forward bug fixing to development of new tools and functionality, based on the organisation's needs. You will also lead projects and/or participate in R&D and R&T projects, as well as plan and execute PropCalc training to end users. You will have both internal and external collaboration globally, since we have interfaces to other sites and teams within Kongsberg as well as universities, joint industry projects, subcontractors, suppliers and research organisations.
Qualifications and experience
To best fulfill our needs and make this a perfect fit, we think that you have a master's degree in a relevant field of engineering. Experience in algorithm development and programming, particularly object-oriented programming, is an advantage. Also understanding in hydrodynamics, CAD, databases, CFD, FEM and AI/ML is an advantage. In our global organization and market, a high level of English, both written and spoken is important. Communication skills in other languages is considered an advantage.
We appreciate your ability to act on own initiative and make things happen in a systematical way. You should be able to analyze complex issues and problems and come up with rational judgments, also easily and with enthusiasm be able to learn new subjects, test and implement ideas. In this position collaboration is key to succeed, therefore we value your personal characteristics highly and your ability to co-operate well with others, communicate clearly, share knowledge, and support your colleagues in the pursuit of team goals.
What we can offer you
An exciting and important position working for the world-leading supplier of maritime solutions
International work environment and multidisciplinary team collaboration
Professional development and career opportunities
We offer the possibility to work with sustainable and exciting solutions for the future
We offer the highest standard and working conditions
We offer flexible working hours / hybrid working arrangement
We offer competitive salaries and benefit packages
We offer financial support and paid leave in time of need, travel insurance, private additional health insurance, team buildings, etc.
Work location
Croatia – Rijeka, Pula
Point of contact
Luksa Radic, Manager Ship & Interior Design Navis Consult Engineering Services
+385913500101
For this position we work with personality and ability tests, which may be sent to you if you proceed in the process. Interviews can start during the application period as we wish to fill this position as soon as possible.
Since we are a company working with customers in the Naval segment, questions related to citizenship will be part of the selection process.
Kongsberg Maritime, a subsidiary of KONGSBERG, is a global marine technology company, providing innovative and reliable technology solutions for all marine industry sectors including: merchant, offshore, subsea and naval. Headquartered in Kongsberg, Norway, the company has manufacturing, sales and service facilities in 34 countries. Kongsberg Maritime is part of KONGSBERG, an international, knowledge-based group delivering high-technology systems and solutions to clients within the oil and gas industry, merchant marine, defence and aerospace.
Our Propulsion and Engines business covers the strategic, operational, engineering activities for propulsion products, engines and waterjets. Today our product range is one of the broadest in the world and our accountability as a team include all aspects of the product range including market requirements, product strategies & development, product costs and profitability throughout the life cycle.
At Kongsberg, we believe in tackling challenging problems and delivering extreme performance for extreme conditions. We do that through excellent products and services developed for delivering the greatest benefits to our customers.
WORLD CLASS – through people, technology and dedication
Bedrift

Kongsberg Gruppen

Søknadsfrist

26.03.2023

Bransje

Holdingselskaper

Utdanningskrav

Påkrevet

Arbeidserfaring

Ønskelig

Adresse

, Croatia
Istarska
search.country.CROATIA

Antall stillinger

1

karriere-kode

5068385