Bedrift

Kongsberg Gruppen

Søknadsfrist

27.11.2023

Bransje

Holdingselskaper

Utdanningskrav

Påkrevet

Arbeidserfaring

Ønskelig

Adresse

3616, KONGSBERG
KONGSBERG
Norge

Antall stillinger

1

karriere-kode

5439237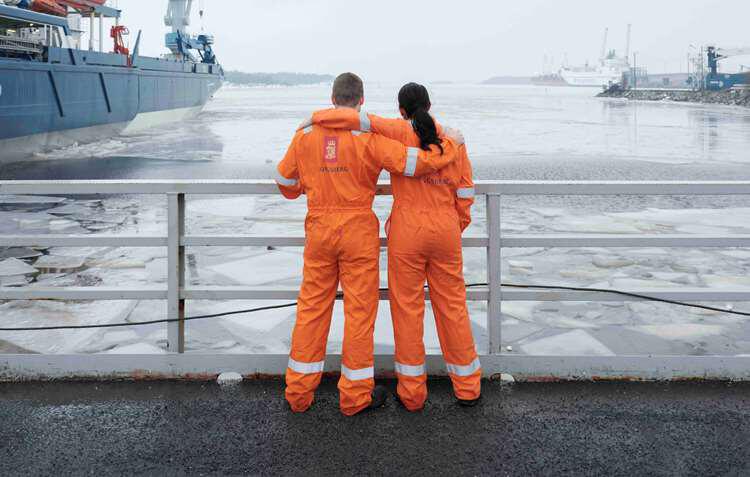 Kongsberg Gruppen
Aftermarket Sales Manager
Holdingselskaper
We are looking for an Aftermarket Sales Manager to join our Global Customer Support division at Kongsberg Maritime. We seek a sales manager with determination and ability to solve challenging technical tasks often within short time frames.
Right now, fixed price offerings are one of the most exciting areas to work in. Our customers are looking to achieve maximum potential in the sailing fleet. Acting as a reliable partner for our customers, you can help them reach their goals, by using our competencies to provide solutions for repair and overhaul and long-term maintenance agreements for the sailing fleet.
You will be involved in activities related to repair and overhauls of both products and concept sales to turnkey solutions for the sailing fleet worldwide. In this role you will make a measurable difference to meet customers' requirements for maintenance of their ships.


Key accountabilities
Prepare technical & commercial proposals in tendering processes, overseeing multi-disciplinary competence areas
Responsible for aligning the technical specification and cost calculation according to the KM Sales Process
Manage all integration and interfaces with existing assets and provide technical assistance to customers with spare parts, field service assistance, logistics support and access to our exchange programs
Develop and deliver shipset repair packages that fulfil market requirements and client expectations
Travel as required for customer meetings


Qualifications and experience
Knowledge and experience from working in repair and overhaul and/or spare parts sales
Ability to interpret service needs and align them with customers
Knowledge of KM product portfolio
Competent user of Microsoft Office
Good communication skills in English


This employment may require clearance by the Norwegian National Security Authority. For more information, visit www.nsm.no


You are able to
Act on own initiative, make things happen and accept responsibility for the results
Understand the organization's informal rules and structures and utilize political processes effectively to get things done
Make an impact, convince, and persuade others and promote plans and ideas successfully
Demonstrate specialist knowledge and expertise in own area
Communication in a clear, precise, and structured way
Co-operation well with others, share knowledge, experience, information, and support others in the pursuit of team goals


What we can offer you
With us, you will be offered a competitive salary and benefit packages with good development opportunities in an international environment. We have flexible work hours and holiday arrangements in addition to a good pension and insurance scheme. We offer an inspiring and safe work-environment and the possibility to work with sustainable and exciting solutions for the future. With proven competence and effort.


Work location
One of Kongsberg Maritime's locations in Europe.
Point of contact
Thomas Solevåg, Head of Integration & Energy – Offshore +47 971 07 410

Kongsberg Maritime is a technology pioneer, enabling a more sustainable future for our oceans. Our zero-emission integrated technologies advance the maritime industry and solve our customers' toughest problems. With unmatched competence, domain knowledge, innovation, and market reach, we are the trusted maritime partner. Headquartered in Kongsberg, Norway, the company has manufacturing, sales and service facilities in 35 countries
Our Global Customer Support division is responsible for Kongsberg Maritimes services, upgrades and support in the aftermarket. Our 2300 employees are present in 35 different countries around the world. During the operational lifetime of more than 30.000 installations, we ensure cost-efficient delivery of services, upgrades and spare parts in order to secure availability and predictability to our customers.
KONGSBERG is a leading global technology group. Throughout our proud two hundred year history, we have continuously advanced, applying innovative solutions to the needs of our customers, partners and society at large. We believe diversity is our strength. By fostering an inclusive and diverse culture we nurture and ensure space for different perspectives and ideas. We work determined to mature and improve our ability to utilize our diversity and culture of differences to create positive business results.
Protechting people and planet
Bedrift

Kongsberg Gruppen

Søknadsfrist

27.11.2023

Bransje

Holdingselskaper

Utdanningskrav

Påkrevet

Arbeidserfaring

Ønskelig

Adresse

3616, KONGSBERG
KONGSBERG
Norge

Antall stillinger

1

karriere-kode

5439237