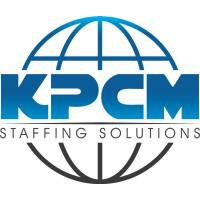 Bedrift

KPCM AS

Søknadsfrist

Snarest

Stillingsfunksjon

Engineer

Heltid/Deltid

Heltid

Ansettelsesform

Prosjekt

Bransje

Energy

Utdanningskrav

Bachelor / Engineering Degree

Arbeidserfaring

Min. 5 years

Ønsket Språk

English, Norwegian

Adresse

7042, TRONDHEIM
TRONDHEIM
Norge

Antall stillinger

1

Kompetanseområder

karriere-kode

5156195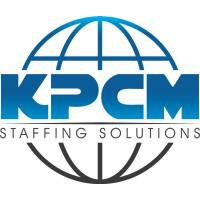 KPCM AS
Insulation Engineer (00491)
Energy
We are on behalf of our client looking for an Insulation Engineer for a project in Trondheim, Norway.
Responsibilities and tasks:
Responsible of overseeing the architectural and structural aspects of insulation engineering.
Develop and maintain the Penetration Dossier, insulation specification, and schedule.
Contribute to the development of insulation plans and details and assist in creating job cards for offshore insulation installation.
Qualifications & personal attributes:
Minimum of 5 years of experience in the Oil & Gas industry.
Minimum of 5 years of experience with fire/acoustic/thermal insulation.
Minimum of 3 years of experience with bulk material packages.
Bachelor's degree in Civil Engineering, Engineering Degree, or a similar field. Vast experience in the field can compensate for a lack of academic background.
Strong knowledge of architectural and structural insulation (fire, thermal, acoustic) for offshore facilities.
Design of pipe penetrations, MCTs, and flexible seals.

Yard experience is preferred, preferably with installation/construction experience from the yard.
Proficient in Microsoft Office.
Offshore certification is required for this position.
Sporadic offshore trips are required. This position can primarily be based in Oslo or Stavanger but can also be located in Bergen or Trondheim.
Strong communication skills in both Norwegian and English, both verbal and written.
To be considered for this position you must have a valid work permit in Norway (or being located within the EU).
Duration:
Start date: ASAP
End date: 31.12.2024
Job ID: 00491
Bedrift

KPCM AS

Søknadsfrist

Snarest

Stillingsfunksjon

Engineer

Heltid/Deltid

Heltid

Ansettelsesform

Prosjekt

Bransje

Energy

Utdanningskrav

Bachelor / Engineering Degree

Arbeidserfaring

Min. 5 years

Ønsket Språk

English, Norwegian

Adresse

7042, TRONDHEIM
TRONDHEIM
Norge

Antall stillinger

1

Kompetanseområder

karriere-kode

5156195