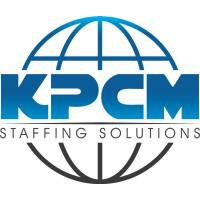 Bedrift

KPCM AS

Søknadsfrist

Snarest

Stillingsfunksjon

Engineer

Heltid/Deltid

Heltid

Ansettelsesform

Prosjekt

Bransje

Energy

Utdanningskrav

Bachelor / Master / Technical Education

Arbeidserfaring

3 years

Ønsket Språk

Norwegian, English

Adresse

7042, TRONDHEIM
TRONDHEIM
Norge

Antall stillinger

1

Kompetanseområder

HSE

Instrumentation & Automation

Mechanical

karriere-kode

5165349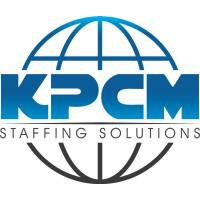 KPCM AS
Commissioning Engineer (00496)
Energy
On behalf of our client we are looking for a Commissioning Engineer for a project in Trondheim, Norway.
Responsibilities and tasks:
Commissioning activities for SAS/white trades should be performed, and the project completion system should be prepared and maintained
Monitor and manage the Mechanical Completion, preservation, and final delivery of suppliers and subcontractors
Attendance and verification of Factory Acceptance Test at supplier's location should be done when required

System boundary drawings should be developed and maintained in accordance with the project's Completion Strategy
The Health, Safety, Security, and Environment (HSSE) aspects should be thoroughly considered, planned, implemented, and followed up for Commissioning activities to ensure their compliance
Interdisciplinary test procedures should be developed and delivered
Follow-up of Mechanical Completion at the construction site
Coordination and execution of interdisciplinary inspection of installed equipment (punch-out) in collaboration with the customer
Commissioning & Start-up should be planned, prepared, and executed on an interdisciplinary level
Preparation for and taking responsibility for final handover to the Customer
Qualifications & personal attributes:

A bachelor's or master's degree in Automation Engineering, although work experience may compensate for a lack of formal education
At least 3 years of experience in commissioning, or an equivalent level of practical experience, and preferably a completed apprenticeship certificate
Proficiency in using computer software, including experience with programs such as Procosys, MIPS, fusion, and TIME.

Valid Offshore Certificate
A good understanding of working procedures across all disciplines
The ability to work well in a team, identify the needs and dependencies of other disciplines, and experience with Mechanical Completion and Execution from Maintenance/Modification Projects
Strong performance orientation, cooperative skills, responsibility, and ability to drive work processes and coordinate activities
Good communication skills in both spoken and written Norwegian and English are required
To be considered for this position you must have a valid work permit in Norway (or being located within the EU).

Duration:
Start date: ASAP
End date: 26.04.2024
Job ID: 00496
Bedrift

KPCM AS

Søknadsfrist

Snarest

Stillingsfunksjon

Engineer

Heltid/Deltid

Heltid

Ansettelsesform

Prosjekt

Bransje

Energy

Utdanningskrav

Bachelor / Master / Technical Education

Arbeidserfaring

3 years

Ønsket Språk

Norwegian, English

Adresse

7042, TRONDHEIM
TRONDHEIM
Norge

Antall stillinger

1

Kompetanseområder

HSE

Instrumentation & Automation

Mechanical

karriere-kode

5165349